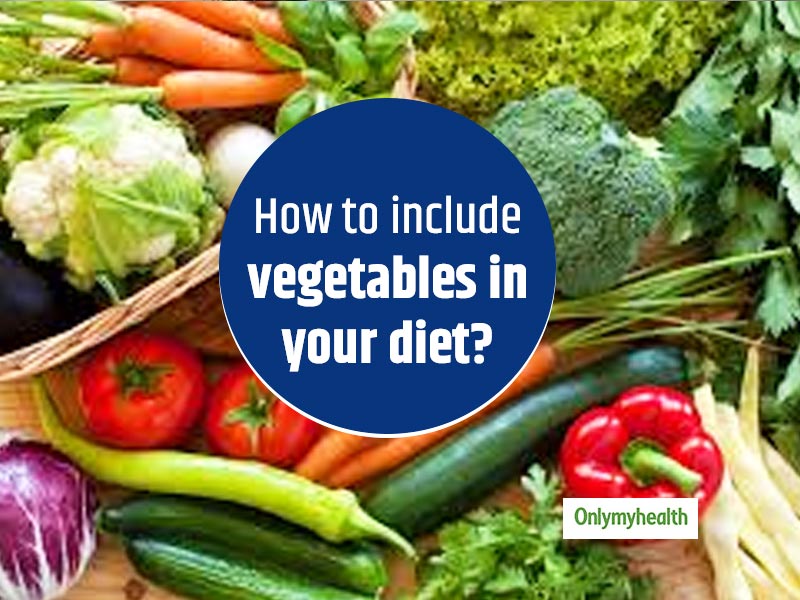 There are many vegetables and fruits that are beneficial for your digestion, skin and hair care routine. Basically, when healthy supplements like vegetables, fruits, whole grains, beans and nuts are consumed without any saturated fats, added sugars and sodium, then it automatically becomes a beneficial and healthy diet, i.e packed with many nutrients. Each vegetable has its own set of nutrients and antioxidants. Vegetables are a rich source of nutrients such as fiber, potassium, folate, and vitamin A. These nutrients not only benefit your health but also prevent many diseases. A lot of people are not fond of eating some vegetables. However, you can try amazing and creative methods to try at home to incorporate them in your diet, such as rice, smoothie, lasagna, etc. Veggies don't have do be boring anymore! Read on to know about some different ways to include vegetables in your meals.
How to add vegetables in diet?
Including vegetables in your diet is very important as they are highly nutritious. In fact, a lot of vegetables are low calorie foods and and contribute towards weight management. These food items are even easily available and affordable. Vegetables can be consumed as appetizers or even in the main course. So, here are 10 different ways to add vegetables in your diet:
1. Vegetable salad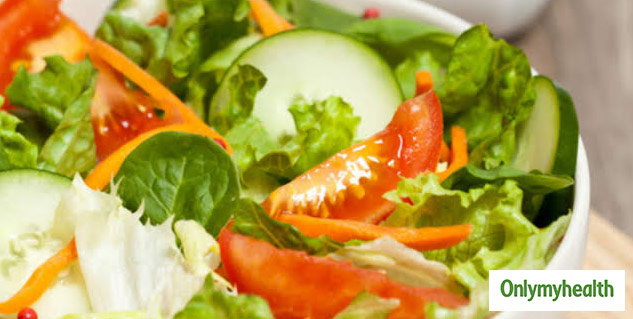 A variety of crunchy vegetables can be added to your salads. You can either use them raw or blanch them for enhanced colours. When we try to add colours to a particular salad, it not only increases its eye appeal it can also contribute in providing various nutrients such as Vitamin A, Vitamin C. Adding beetroot and carrot will give a great crunch and an appealing look to your boring salads. Boiled chicken breasts/salami/paneer/chana/egg can also be included as a source of protein. You can also mix capsicum, cucumber, tomato and many other veggies to make a simple salad at home. This is a healthy and delicious way to start your morning with this salad breakfast.
2. Veggie soup
A number of vegetables can be used in soups, you can go for flavourful broths, where very less amounts of fats are used (vegetables are allowed to simmer along with mild herbs and spices). Such soups are served without breads and are amazing appetizers. Puree soups can also be used like broccoli almond soup, potato soups are rich in carbs and very creamy these can be given to individuals who have been trying to gain weight. Egg soups can also be consumed to fulfill your protein requirements. You can take a veggie soup in your snacking time or even right before dinner.
Also read: Top 10 Vegetables That Have More Protein Than Meat
3. Mixed vegetable rice
Rice is the most staple carb source consumed all over India. It is rich in vitamin A and starch. Brown rice is always a healthier substitute of white rice. A variety of veggies such as carrot, onion, capsicum, peas, beans, corn and broccoli can be used in the rice. Fresh peanuts added to rice will also give a new twist. You can steam it or boil and put the vegetables later. Mixed vegetables rice or pulao is one of the most popular dishes all over India.
4. Vegetable smoothie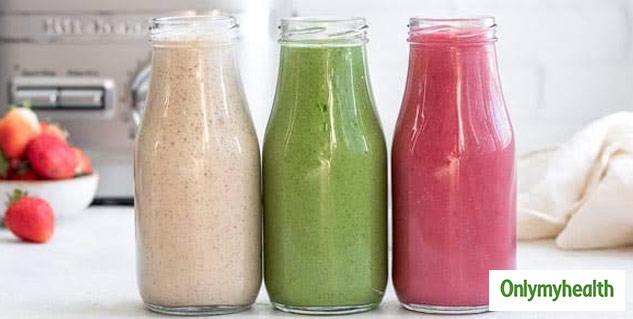 A variety of smoothies can also be made to include vegetables in your diet. Just a mix and match of vegetables can be used to make it is one of the best ways to include green leafy vegetables. Spinach and kale can be used to give your smoothies a body. Adding lemon to the smoothie can increase taste as well as contribute to better absorption of iron in our body. Pineapples/apples can be added for improved taste and health.
5. Bell pepper stuff
Bell peppers can be stuffed with cooked chicken along with carrots, shallots, onions, cabbage, etc. It should be marinated and then shallow fried. You can also bake them if you want a lower oil content in your food. It can be made with various colours of bell peppers such as green, red and yellow as it will enhance the look of your plate. This vegetable blends with various spices easily and is packed with nutrients. It is very low in fat, carbohydrates and has quite high fibre content as well as water content.
6. Veggie burger
Burger patty can be made purely out of fine chopped vegetables like broccoli, onions, capsicum, carrots, cabbage etc. Potato can be used as a binding agent to make these patties. Fresh raw vegetables can also be layered along with sauces for a healthier option. You should try having this during lunch and compensate with a good workout routine too. In fact, you can also add various vegetable sauces to make it even more healthy and tasty.
Also read: Harmful Effects of Pesticides in Fruits and Vegetables
7. Vegetable sauces
These are the most healthy alternatives of sauces. Red charred bell peppers can be used to make a hot red sauce along with garlic. For creamy pastas, pureed potato and tomato can be used. Broccoli and potato sauce can also be used along with pesto sauce for a more flavourful experience. Replacing cheese with potato puree and milk/cream is a very healthy option, you can cut calories without compromising taste. These sauces can be used in semolina pasta for a healthy and tasty meal.
8. Veggie omelette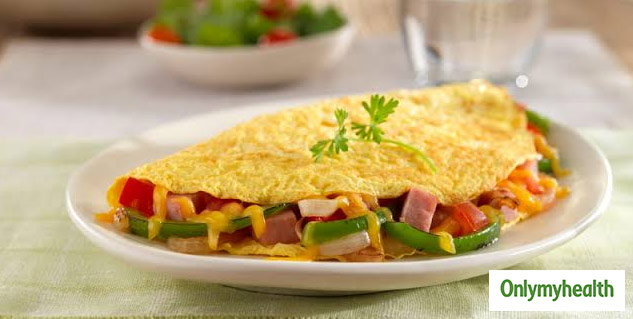 Egg can be cooked in many ways, especially by adding any vegetables like mushroom, spinach, onions, tomato, spring onions, capsicum. Onion and capsicum are mostly used for basic omelettes. Other vegetables like carrot and peas can also be added as per your taste. These veggies not only add flavour to your omelette but are also a healthy consumption, along with high amount of proteins. You can have an omelette for breakfast everyday.
9. Zucchini lasagna
Zucchini can be used to replace pasta in a dish. Zucchini noodles can be made at home in no time and they are not supposed to be boiled as these strands can be cooked in the sauce itself. Layers of zucchini can also be used in place of lasagna sheets. Zucchini can also be used to make mini bite sized pizzas, just add sauce and little cheese on a slice of zucchini and baked. Zucchini is also available in different colours varying from deep yellow to dark green. It is rich in several vitamins and minerals. Lasagna is very filling can be a delicious add on to your diet.
Also read: Not Eating these Vegetables can Wreak Havoc on Your Health
10. Vegetable noodles
Vegetables can be tossed along with noodles along with certain sauces.Try not to overcook vegetables, as it can lead to loosing the essential nutrients present in the vegetables. Carrots, onions, shallots, cabbage, capsicum, bell peppers, mushroom, baby corns. Brussel sprouts and sesame seeds can also be added for better nutrition and presentation of food. You should try having wheat noodles during daytime as it is better as compared to flour. You can add various spices and sauces to enhance the taste.
So, these were some different ways to incorporate vegetables in your diet. You can include various veggies in one meal and have healthy, nutritious and delicious food. Even your doctor would recommend the consumption of all the fruits and vegetables everyday. You can go on a rainbow diet as it can add various colourful fruits and vegetables in your meals. Moreover, you can ask your nutritionist for other ways to consume vegetables.
Read more articles on Healthy diet