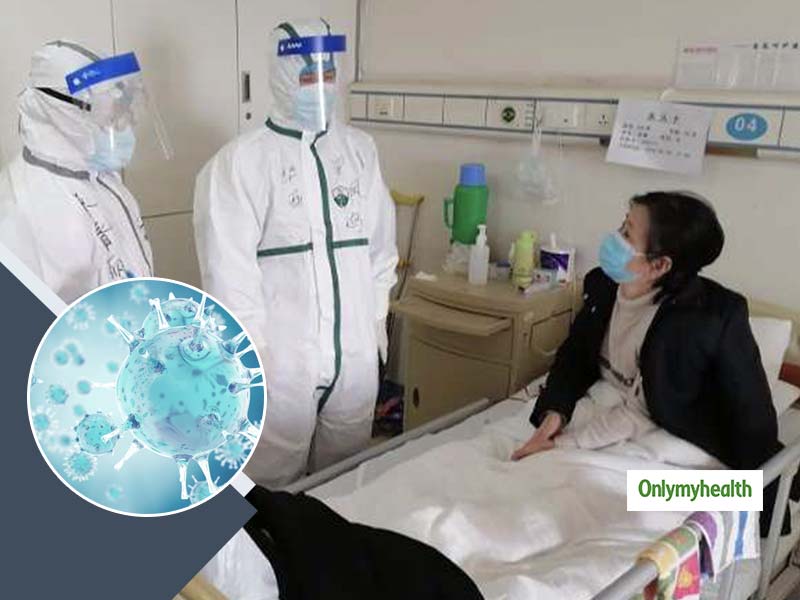 The coronavirus pandemic has not only brought forward a tragedy but also heroism that the frontline warriors - doctors and nurses have shown. Drenched in sweat, hustling ceaselessly to serve round the clock, the world is witnessing how doctors, and all the healthcare workers, are risking their health and their families' for the greater good of humankind. Many people in the healthcare system believe that this is the most challenging moment in their professional lives. On the occasion of National Doctor's Day, Onlymyhealth editorial team interacted with Dr Rajesh Chawla, Senior Consultant, Respiratory and Critical Care, Indraprastha Apollo Hospital to learn about how doctors are dealing with mental stress amidst this pandemic.
How is your life around the novel coronavirus?
Doctor's life around COVID-19: "Our days revolve around the COVID-19 patients. We have to consume our meals at least an hour before donning the suit and avoid even drinking water. Once the PPE is worn, it is 6 hours of no food, no going to the toilet, extreme sweat and nausea." Most COVID positive patients are kept in the isolation wards, which means if their condition deteriorates, nurses and doctors are the only people they see in their last hours. The emotional toll is much worse as many doctors are themselves staying away from their families to protect them.
Also Read: 5 Reasons Why Stress Is Good For You and Your Health
"Our family members are worried too."
Further Dr Chawla said, "Initially, more than us, our family members are worried considering the risk of contracting the infection since we are surrounded by patients all day and night. We are doctors, and it's our moral and legal duty to serve the people, we can't afford to hesitate even once to step forward in this unprecedented crisis." Hence, communicating regularly becomes a significant part of the duty, so the staff takes extra care of their mental wellbeing by the yoga sessions or mental health talks organised by the hospital from time to time.
Also Read: 5 Life Hacks For A Refreshed Body, Mind And Soul
How do you deal with mental stress?
"With a surge in the number of coronavirus cases, there's a lot of caution among health professionals and the pressure is enormous. The ongoing stress and fatigue are bound to impact mental health, safety, and ability to provide the best possible care. Hence taking care of the caregiver is particularly important. Without a bit of relaxation, it isn't easy to focus. That's where music comes as a breather for me," added Dr Chawla.
During the COVID-19 pandemic, healthcare workers are experiencing pressure, fear, exhaustion, isolation and emotional trauma. To combat the challenges, the duties should be arranged in such a manner that the healthcare workers get sufficient rest and breaks as wearing PPE and masks can be a laborious procedure. Some frontline warriors haven't met their families adequately in months.
Takeaway tips by Dr Rajesh Chawla
As the country is heading towards Unlock 2.0, Dr Chawla urges to maintain precautions, to slow down the spread of novel coronavirus and keep yourself safe, even as the lockdown restrictions are lifted. "I request everyone to follow every rule there is to keep safe. This is a difficult stage as the number of cases being reported every day is surpassing the previous records; hence we need to be extra careful with our actions. We're here to serve you, but we'll need you to cooperate, as getting through this Pandemic requires us to stand together and fight it," signs off Dr Chawla, as he prepares to put on his protective gear and enter the COVID wards for the duty.
Read more on Mind and Body