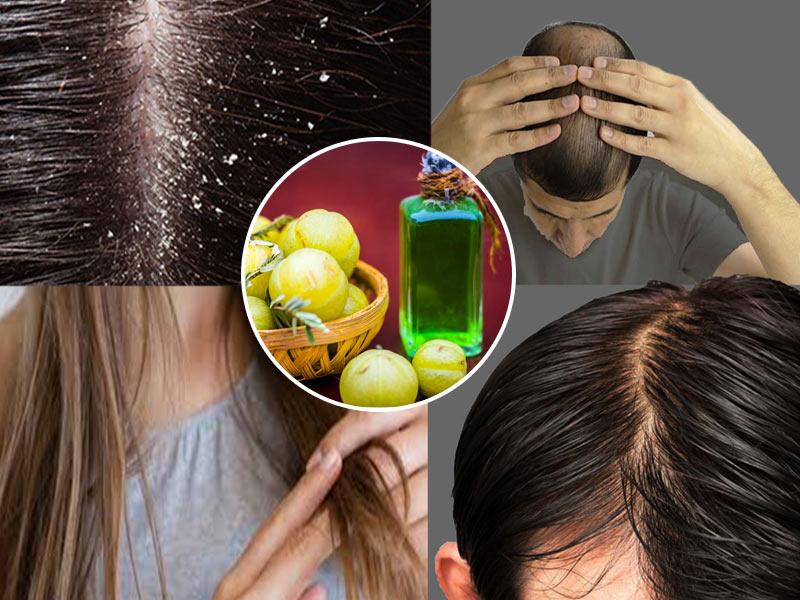 Amla or Indian gooseberry is a popular fruit in India. This is one of the best home remedies for many problems but today, we will talk about its benefits for hair issues. There are mentions in Ayurveda about the effectiveness of Indian gooseberry or Amla for skin and hair. Since it is loaded with vitamin C and E, it is great for skincare and haircare. You must consume amla but apart from that, applying the goodness of amla on your scalp and hair can provide innumerable benefits. The best way to get it is by applying amla oil or Indian gooseberry oil to your hair. Though you can easily get packaged amla oil from any local store, making an organic amla oil at home can yield superior results because it is pure without any adulteration. Let us tell you how to make amla oil by yourself and its usage directions.
How to make Amla Oil
To make organic amla oil, take some gooseberries, deseed them and grind them to a fine paste.
In a bottle, pour some coconut oil or almond oil or any hair oil that you prefer using.
Mix this paste to the oil and close the lid.
Keep the bottle aside for a week or 10 days.
After 10 days, filter the mixture to separate oil from the mixture.
Store it in another bottle or jar that you can use oil from.
Your homemade organic and unadulterated amla oil is ready.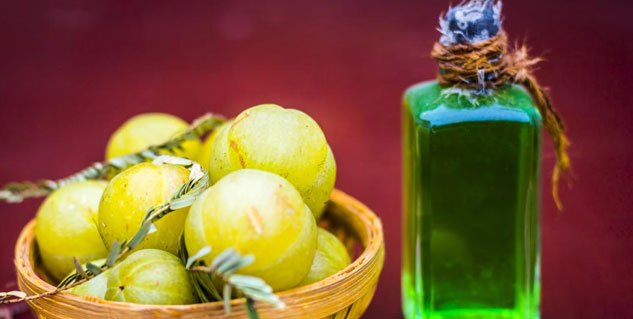 Directions to use gooseberry oil
Here is how to properly apply gooseberry or amla hair oil.
Firstly, you must use this oil twice a week to get desired results. Using once a week or once in a fortnight won't produce results for which you have done so much hard work.
Slightly heat the oil and then start applying it on your scalp and hair.
It would be great if you can oil your hair a night before hair wash day.
Otherwise, keep 40 minutes interval between oil application and hair wash.
Use herbal or chemical-free shampoo to get better results.
Benefits of Amla Oil
Amla oil is very beneficial for hair fall, scalp infections, untimely hair graying and other hair problems. It is the best Ayurvedic treatment for hair. Gooseberry has vitamin C and other beneficial elements like iron, calcium, phosphorus that keep hair and scalp healthy. Do you know that earlier, women used amla as a natural dye? This is because Amla oil can darken the hair that is turning white.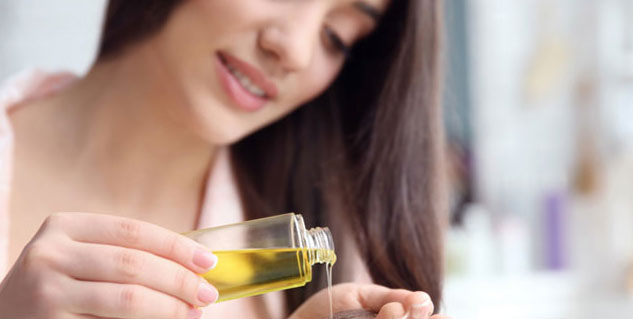 Also Read: 4 Amazing Health Benefits of Indian Gooseberries a.k.a Amla
Apart from applying amla hair oil to get rid of hair problems, you must also consume amla or Indian gooseberry in whichever form you like. Either raw or in salads or amla juice or amla candy, to name but a few options. Amla is a good source of vitamin C and one amla provides the same amount of vitamin C as three oranges. There are many other fruits & vegetables that have more vitamin C than oranges. Besides, amla also boosts liver health by eliminating toxins from the body. This is why experts suggest consuming amla juice first thing in the morning. Amla is also a blood purifier and immunity booster. If you have weak eyesight, consumption of amla can improve it.
Read More Articles in Hair Care