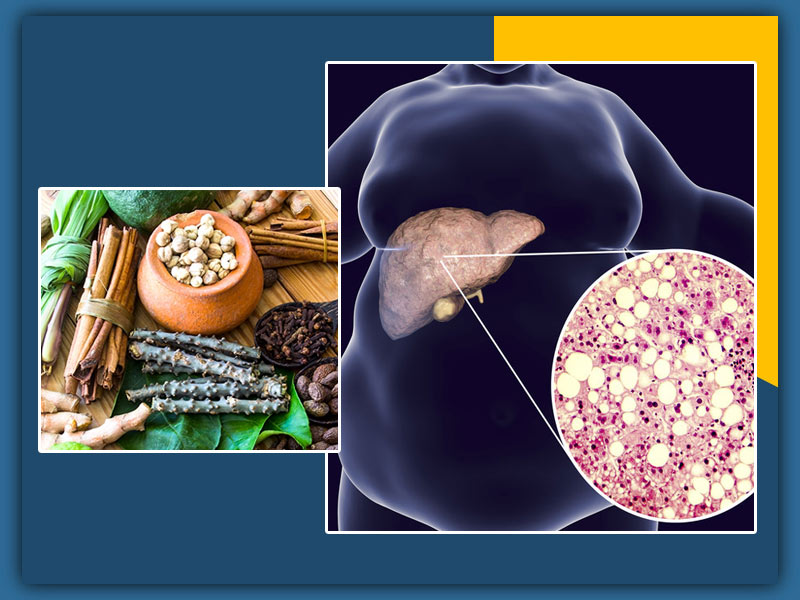 Liver maintains the detoxification mechanism of the body. If the liver is healthy, it will automatically detoxify the body and remove impurities/toxins. It is a common belief that liver problems stem from alcohol. Alcohol is one way in which our liver can be damaged. Other things can cause problems to our liver - one of the most concerning ailments is fatty liver. It is also known as hepatic steatosis. It is when fat builds up on your liver you get fatty liver.
It is normal to have some fat deposits on your liver but, excess fat can become a health problem. Since your liver is the second largest organ in your body, it plays a critical role in keeping your bodily functions in good shape. It is, therefore, advisable to get a yearly check-up. Fatty liver disease does not have any symptoms as such. If you experience indigestion or discomfort in your right side upper abdomen you mustn't ignore it.
Ayurvedic Home Remedies To Aid Fatty Liver Disease
You can try Ayurvedic remedies at home as a way to keep healthy and avoid fatty liver disease and related problems.
Bhumi Amla
According to expert Mr. Shrawan Daga, Founder, Krishna's Herbal & Ayurveda Bhumi Amla is commonly known as chanca piedra, bahupatra, and stonebreaker. It is a Liver stimulant. It stimulates the liver and enhances its functioning. It has antipyretic and anti-malarial properties. It increases appetite and is very helpful in urinary disorders. It can be taken in the form of swaras, powder or decoction.
Also Read: Do You Have Fatty Liver Disease? You Must Try Fatty Liver Diet
Turmeric
It has anti-inflammatory and antioxidant properties. Research has shown that turmeric is a powerful ingredient in protecting us against liver injuries and shielding our bodies from harmful toxins. It is a good idea for people taking strong medication such as those with diabetes or other conditions that can damage the liver. You will notice that Turmeric is commonly used in many ayurvedic medications.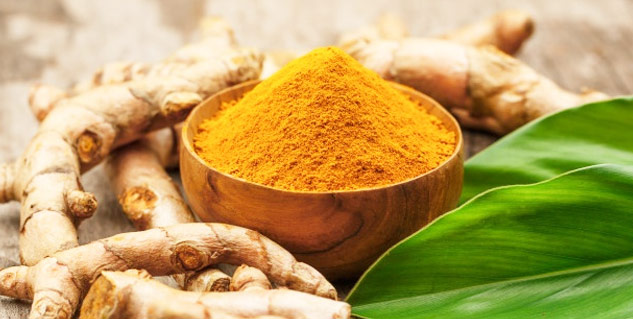 Aloe Vera
Aloe Vera is a rich source of phytonutrients. It is also known for its hydrating properties and is popularly used for its benefits on the skin as well. Juice of aloe is very beneficial in staying hydrated, detox your body and flush out all the toxins that can cause serious damage to your liver. It significantly reduces stress on the liver and allows healthy maintenance.
Also Read: Multipurpose DIY Aloe Vera Butter To Nourish Your Skin and Hair
Triphala
It is one of the most popular ingredients of Ayurveda. It is made with three plants amla, bibhitaki, and haritaki. A Triphala juice is had to regulate digestion and help bowel movement. It is commonly recommended for liver issues as it reduces toxic stress over the liver by promoting digestion. If consumed every day it can prove beneficial for the liver and other functions of the body.
Nuts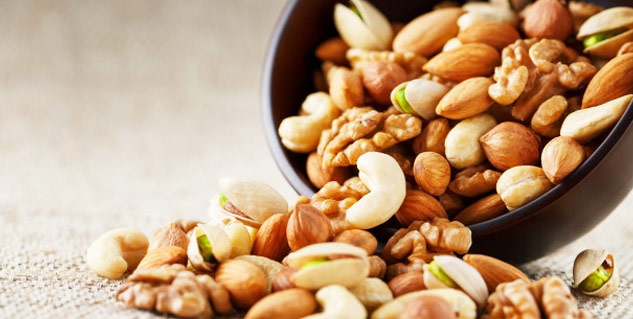 A healthy diet essentially comprises nuts. In Ayurveda, nuts play an important role as they are good for the gut. Some studies have shown that consuming nuts regularly help in improving the levels of liver enzymes. Walnuts, for example, are rich in amino acids, glutathione and omega 3 fatty acids. They help in cleansing the body of toxins. Some studies have shown that walnuts improve liver function among non-alcoholic fatty liver diseases. Almonds are also helpful in keeping the liver healthy. Ensure to have a handful of nuts every day.
Garlic
It is commonly found in most Indian kitchens. It is an ingredient that is a staple in our diet as well as cuisine. It is full of antibacterial factors and selenium. Garlic activates liver detox enzymes and flushes out toxins, naturally. For a good routine, have two cloves of garlic at night daily.
Whole grains and fruits
Whole grains such as barley and oats, fresh dairy and fruits are the best ways to detox your liver. Fibrous food grains such as oatmeal, brown rice, millet and barley improve blood sugar levels and lipid level regulation. Dairy such as whey protein protects the liver from damage.
While you follow these remedies, ensure that you keep your weight in check. If the scale shows that you are proportionately overweight then begin a workout routine. The Mediterranean diet is known to be one of the healthiest diets which you can adopt. It is always best to avoid foods with excess sugar and alcohol.
With Inputs from Mr. Shrawan Daga, Founder, Krishna's Herbal & Ayurveda
Read More Articles in Home Remedies
Images Courtesy- freepik.com