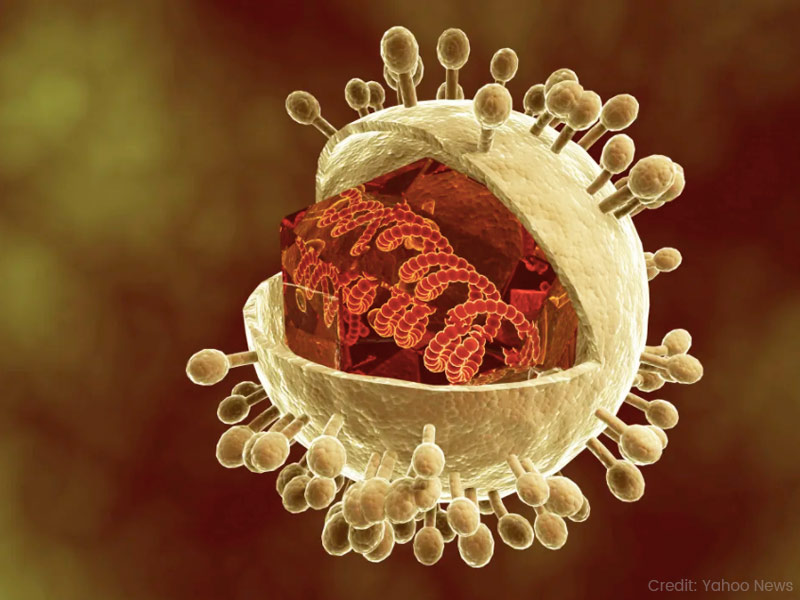 The recent cases of any viral infections are automatically related to covid as well. And the same is with CMV that is giving rise to some complications to people suffering from coronavirus. With new variants coming in the picture every now and then, doctors and scientists have been posing more problems to figure the impact. CMV or Cytomegalovirus or Human Herpesvirus 5 (HHV-5) is an infectious disease that occurs in childhood and mostly remains asymptomatic in healthy patients. It becomes a problem when there is another immunity-related disease such as cancer/ AIDS or sometimes after transplants.
A normal person may acquire infection through:
Saliva
Blood
Urine
Semen
Vaginal fluids
Breast Milk
Another marked feature is that the virus stays as is in the body for life and if the immune system is fit, there is probably no consequence. With Covid in picture, some complications are being put forward, which one needs to know.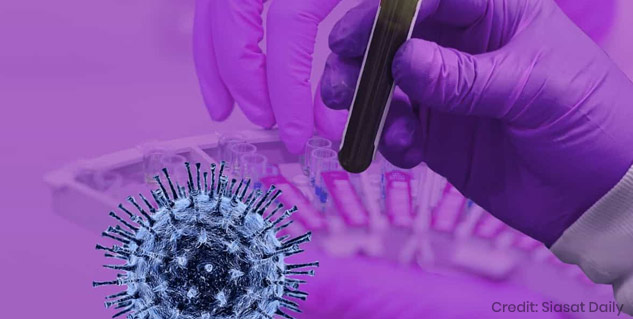 Also Read: Link Between Hypertension And COVID-19: All You Need To Know
Why Immunity is always prime for Covid-CMV infections?
Dr Kirti Sabnis from Fortis Hospitals, Mulund & Kalyan give insight about the link between Covid and CMV to understand the effect and awareness one should look for.
Immunity plays an important role in fighting any infection, and Covid 19 and its medicines (which are mainly steroids) affect the immunity, which increases the chances of getting more infections, making the case more complicated. In fact, a low lymphocyte reaching 6-10% count (the prime immunity cells) reactivates CMV cells present.
Commonly reported symptoms in the patients include rectal bleeding and abdominal pain around 20-30 days after detection of covid 19. Excessive use of steroids during the corona infection also increases the chance of the CMV attack.
The Threat of Covid Complications
With the world already dealing with one of the largest pandemics, the symptom, effect and consequences are gradually reported. People with pre-existing diseases or with lowered immunity are more prone to more than one kind of infection that may be associated with corona. And all these links are what scientists are trying to understand among CMV. The newer variants pose newer challenges to the medical fraternity too. Secondary fungal infections are also common from covid and medical professionals are still dealing with them.
What are the Symptoms of CMV caused due to COVID?
The symptoms associated with CMV as it is are not very prominent. People with a weaker immune system tend to have serious symptoms that affect and babies with CMV have problems related to vital organs and even growth.
Mild illness caused due to CMV may show one or more of the following symptoms:
Fever
Sweating in the night
Sore throat
weight loss
Swelling of glands
Joint and muscle pain
Low appetite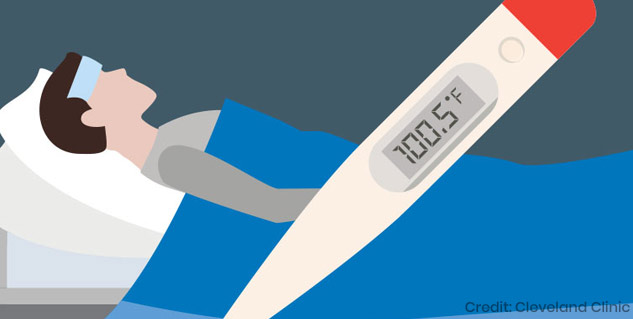 A few peculiar cases when organs are affected include:
Diarrhea, Gastrointestinal Ulcerations, and Gastrointestinal Bleeding
Vision problems, like floaters and blind spots
Inflammation in brain
Hepatitis, or inflamed Liver, with prolonged fever
Mouth ulcers
Pneumonia with hypoxemia, or low blood oxygen
Also Read: Post-Covid Syndrome: Types, Symptoms and Prevention
Who needs to be more careful?
People with weak immune system
Older people with comorbidities
People who are or have undergone transplants as they are under immunosuppressants
A pregnant woman may pass it to her fetus
People recovering from corona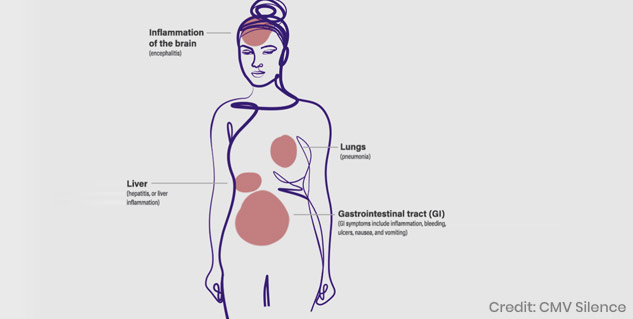 The doctors say that the symptoms may go in about two weeks depending upon the severity. So, during the last few days of coronavirus infection, one needs to be more vigilant about the symptoms of Cytomegalovirus too and report the same to the doctor for timely diagnosis and treatment.
With inputs from Dr Kirti Sabnis, Infectious Disease Specialist, Fortis Hospitals, Mulund & Kalyan
Read more articles on Other Diseases