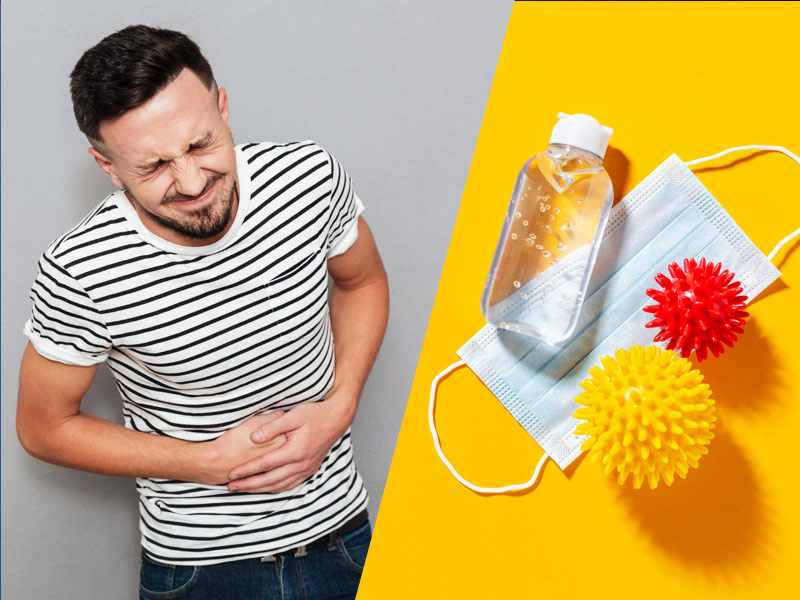 Digestive issues such as bloating, gaseousness, acidity, acid reflux, constipation, and exacerbation of Irritable Bowel Syndrome (IBS) are very common in a normal lifestyle of humans. And hence can be ignored by us too. However, if you have suffered from corona or are recovering, there is a possibility that your digestive system may be giving you a hard time. In the second wave of pandemic, these symptoms were predominant and increased with time. In many cases, patients have been seen to experience bleeding in the gastrointestinal tract or have blood clots in the blood vessels leading to Ischemia (restricted/ reduced blood flow) and Gangrene.
Dr Rakesh Patel, Consultant Gastroenterology, Fortis Hospital Kalyan & Ms. Rasika Parab, Clinical Nutritionist, Fortis Hospital Mulund has advised staying alert about the gastric troubles, especially during covid times. The coronavirus situation is only coming under control and not completely going away. So, one cannot really say about the effect or the extent of effect the virus can cause on gastric or even other organs.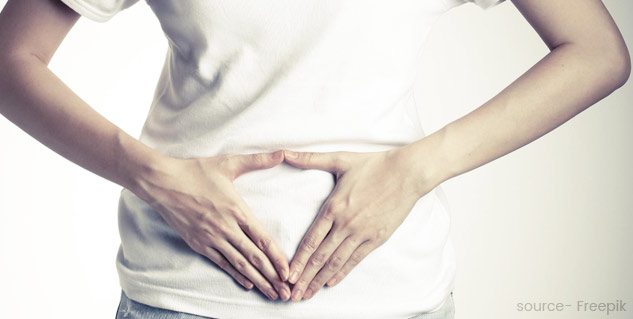 Also Read: There Are More Than 25 Symptoms of Long COVID-19, Know All Of Them
Does Covid-19 affect the GI?
During and after recovery from coronavirus infection, the GI troubles continue to affect many patients. The symptoms may go from mild to severe or stay for some time.
Some studies support the receptor, Angiotensin-Converting Enzyme 2 (ACE-2) protein helps SARS-CoV-2 virus to enter the intestinal cells, and respiratory cells. This is how along with ACE-2, the virus gets embedded in the cell membranes. The blood pressure is now controlled by the angiotensin protein, which constricts and raises the blood pressure.
The virus enters the intestinal cells when the spike proteins bind to ACE-2. As it enters, copies of the virus are produced using our own cells' machinery. While producing these copies, viral proteins and ribonucleic acid is also produced. These are inflammation-causing proteins and are the most probable cause of Gastrointestinal symptoms.
Hence, one needs to be attentive while experiencing these symptoms. Notice and work upon it through diet and correct remedies.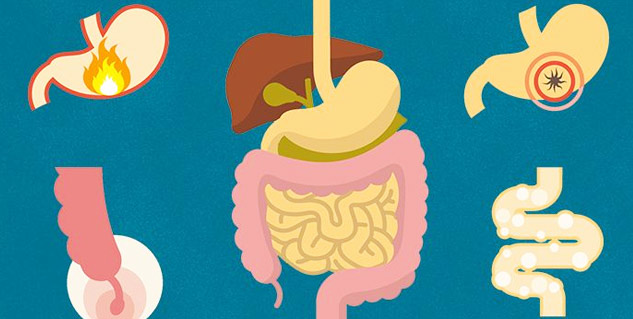 Watch out for these Symptoms of Digestive Health during Covid-19
The symptoms experienced during coronavirus infection are similar to a digestive complication that one normally feels. But during the infection period or during the recovery, one has to be vigilant for it should not become more complicated. Check these symptoms:
Acid reflux
Loss of appetite or increased appetite
Abdominal bloating
Upper abdominal pain
Constipation
Diarrhea
Vomiting
GI bleeding
Intestinal inflammation
How to Deal with Digestive Issues during Covid-19?
Through a proper diet and a few preventive steps, one can help themselves in managing digestive or gastric issues related to covid-19. Below are the following steps:
Using Prebiotics and Probiotics- These are the best recommendations for maintaining a good gut health. These products have good bacteria that improve the digestive health, enhance nutrient absorption and immunity. Being rich in complex carbohydrates, these are not easily digested by the body and promote the growth of beneficial bacteria. Good sources include fruits, vegetables, oats, jowar.
Keep yourself Hydrated- A minimum of 2 to 3 litres of water is advisable for every human being. It keeps you hydrated, which will not only help you with the digestion and keeps away other gastric issues.
Omega-3 fatty acids are the good kind of fatty acids sourced from Flax seeds, Almonds, Walnuts, Chia seeds, seafood. Consuming these is advised post-covid recovery.
Proteins from both plants and animal sources are also recommended to aid speedy recovery. Fulfilling your normal body requirement of protein which is g per kg body weight, with a little bit of effort focusing on consuming quality protein will help with the recovery as well as post-recovery.
Also Read: 5 Drinks To Keep Your Gut Healthy This Monsoon Season
What can you avoid to maintain your Digestive Health?
Very simple steps you can continue for your daily routine, which are also beneficial during covid and its recovery:
Maintaining a simple diet; do not include heavy-oily/ fatty/ spicy or fast food
Avoid overeating: overfilling can affect you in many ways
Avoid extra salt and sugar
Be physically active and involve yourself in an exercise routine
A lot of studies are yet to give answers of a lot of questions about covid. And hence, we do not know all 100% how a body will respond to different situations. Hence maintaining a good and healthy lifestyle is the ultimate preventive measure from an individual's end.
With inputs from Dr Rakesh Patel, Consultant Gastroenterology, Fortis Hospital Kalyan & Ms. Rasika Parab, Clinical Nutritionist, Fortis Hospital Mulund
Read more articles on Other Diseases