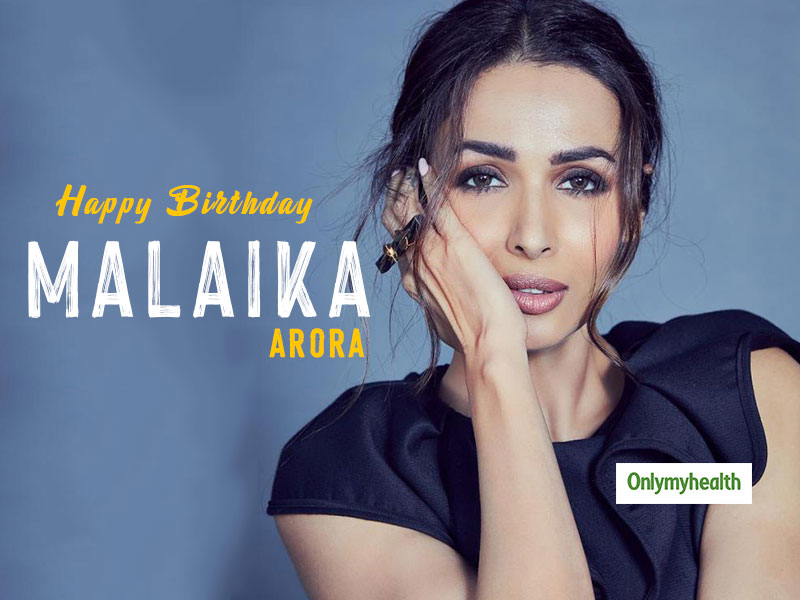 Happy Birthday Malaika: This Bollywood sensation is known for her well-sculpted body and a figure to die for. Achieve this look by following Malaika Arora's fitness mantra
Wishing the yummy-mummy a very happy birthday! Malaika Arora, now 46-years-old, is enough to give competition to any newbie of Bollywood. When we talk about the hot mommies of Bollywood, Malaika Arora tops the chart. She holds the capacity to give a 20-something a hard time when it comes to fitness. Despite a busy schedule and kids to look after, this yummy mummy has been following a strict fitness regime for years together and looks stunning with the physique she has. She is everywhere on social media for her link-ups with Arjun Kapoor but what caught our fancy was the washboard abs she flaunted when she was spotted lately. She always gave out fitness goals, but those abs surely motivate many to go and hit the gym.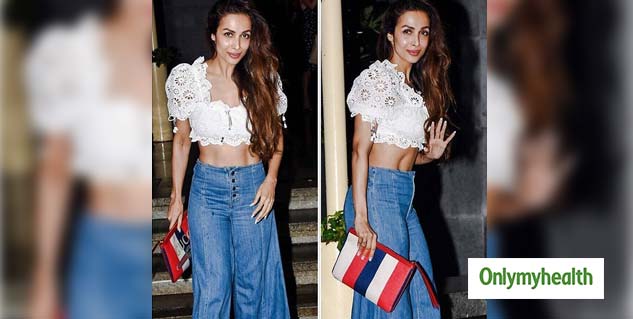 Read more: 4 Exercises for Tank Top-Ready Arms
A gym enthusiast, Malaika Arora's social media feeds depict how dedicated she is towards her fitness regime. In an interview to a newspaper daily, Malaika said, "You should respect your body as it is your temple. One should take time out to work towards a healthy body despite a busy schedule. My only advice to people is to go out and get moving."
Achieving washboard abs is something that every fitness enthusiast dreams of having. To achieve the same, one has to work towards cutting the belly fat and enhancing and strengthening the core. Following are some exercises that one can do to achieve washboard abs just like the fitness goddess Malaika Arora:
Bird Dog: For this exercise, one has to work towards core building. Begin by standing in the dog position. Squeeze your abs in and extend the right leg behind the hip and left arm stretched with the palms facing down. Do not move your torso while performing this exercise.
Aerial Yoga: A type of modern yoga, which involves the use of ribbons tied above the ground level. This yoga type requires a lot of precision as the yoga asanas are performed mid-air. With aerial yoga, the air helps in releasing tension in bone and muscles, further enhancing the flexibility.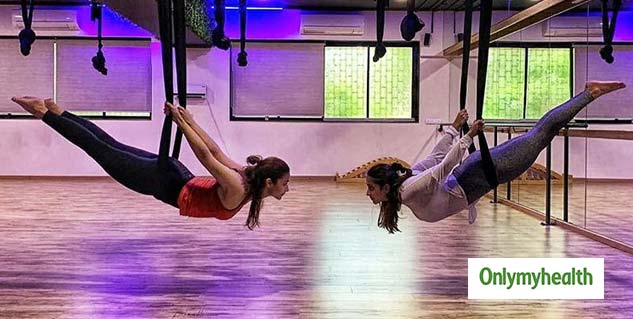 Also read: Yoga Asanas for Full Body Pain Relief
Headstands: Extremely difficult to do, this yoga pose denotes flexibility and concentration. This yoga pose helps in facelift by letting the skin hang in the opposite direction than usual. This also helps in the flow of oxygen to the face. It also sends out fresh blood to the hypothalamus glands. This particular gland ensures full wellbeing of the body and helps in the regulation of other glands, including the thyroid glands.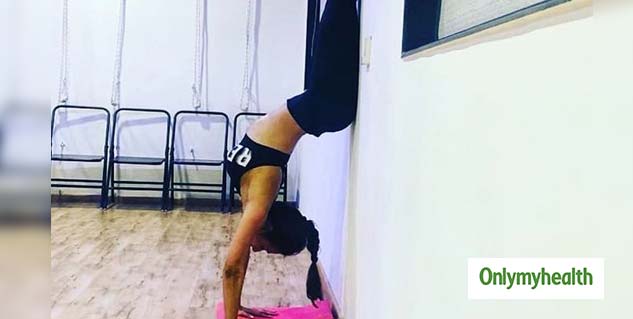 Swimming: This is the season to take a dip in the pool to not just get a fully worked out body but also to beat the heat. Swimming is a full body exercise and a must for those longing for a firm and a fit body. Swimming helps in enhancing the abs, strengthening of the core muscles and also the triceps and biceps. It also focuses on the inner thigh area.