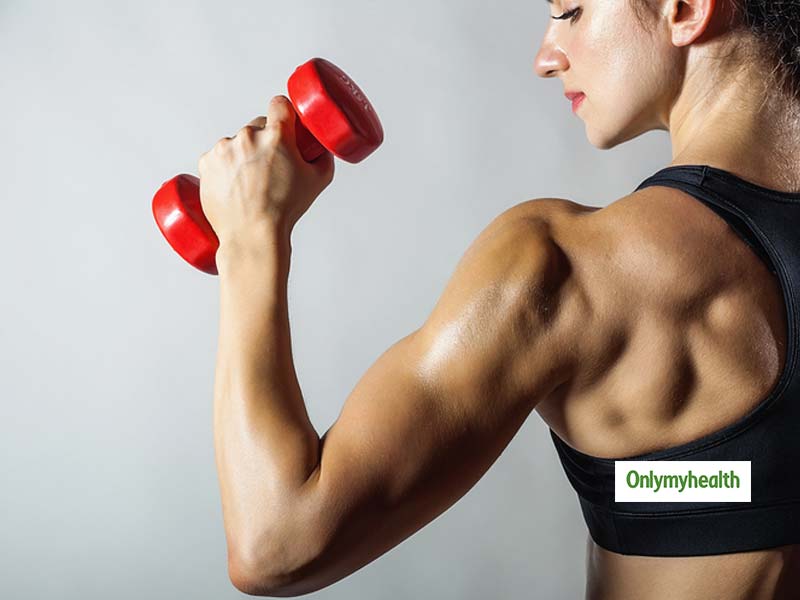 With the sun shining in its best capacity, the season of skin show is finally here! The season has finally arrived when you see all the lovely ladies clad in their comfy tank tops. Even though tank tops are one of the most versatile pieces of outfit for the summers, we all hate that extra bulge around the arms and shoulders. Who likes to have flabby arms when you can indulge in some exercises for a tank top-ready upper body? An upper body workout is a must to have toned shoulders and for tightening of biceps and triceps. Still wondering how to start working out? What you need is a mat, resistance band, dumbbells and a little space to stretch it out. Get started with these 4 exercises for tank top-ready arms:
Band Bicep Curl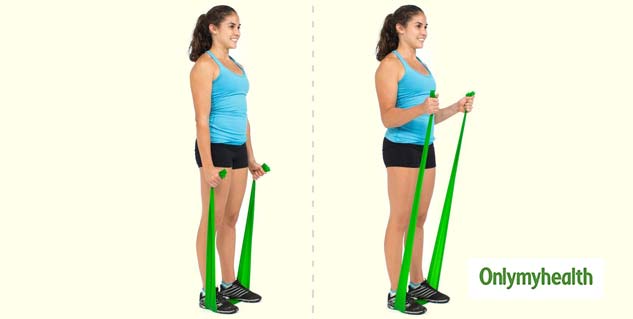 This upper body workout requires a resistance band. Firstly, place the resistance band beneath your two feet. Relax your shoulders, your feet shoulder width apart and your total body weight on the band. Ensure that your elbows are close to your body. Slowly, curl your palms up. This workout focuses on tightening of triceps, biceps and increases the stamina. Do this in a count of 30, three sets, and you will start feeling the change in a few weeks.
Also read: 5 Best Bicep Building Workouts You Must Try
Standing Shoulder Press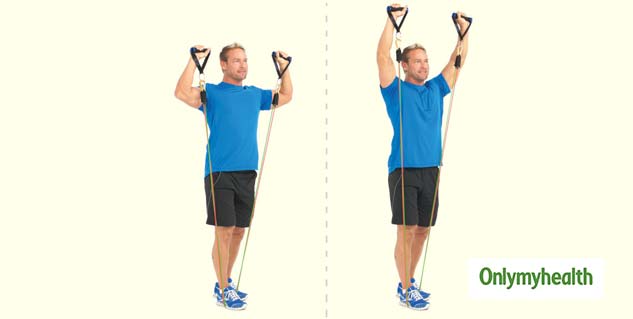 Place the left food on the resistance band. Step ahead with the right foot. Don't arch your back while moving forward. While performing the exercise, make sure you tighten your abdomen for maximum effect. Pull the band up and stop when your arm is parallel to the ground. For maximum impact, pull the band behind your arms. Count a set of 30 initially. Repeat this set three times.
Band Kickback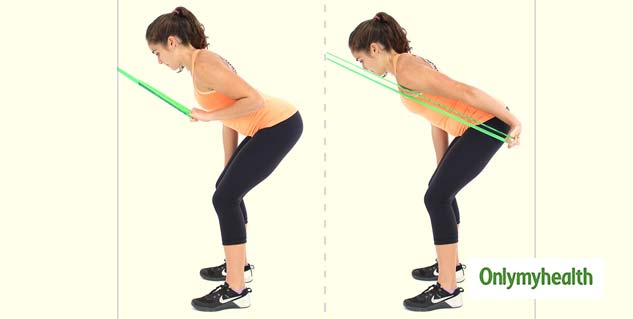 Works exceptionally well for the triceps; the band kickback is easy to perform. Tie the resistance band to a still object, which is stationed to the ground. Hold the resistance band with your palms. In a half squat situation, move your chest forward, elbows tucked into the body. The pull and push directly affect the triceps, giving it a defined shape. Maintain this position throughout for maximum difference.
Elbow Plank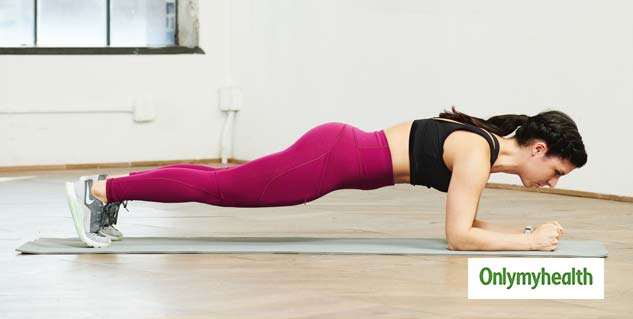 One of the most-affective exercises for the upper body, a plank helps in strengthening the core. Take the position; place your weight on your elbow, and toes. The standard plank includes squeezing the glutes, a tight pelvis. Word of caution: if the pain is in the shoulder or hands, you may have got it wrong. Plank is the easiest and requires no equipment.
All these workouts are easy to be done, do not require fancy equipment and need only15 minutes to work your way for that tank-top ready arms. Following are a few precautions to be taken while doing these exercises:
Start slowly. Start with two sets and gradually increase the tempo of the exercise
Avoid sudden moves as it may lead to muscle pulls
These exercises are safe and can be done without any supervision
Start today! There is no room for tomorrow to get that tank top-ready body