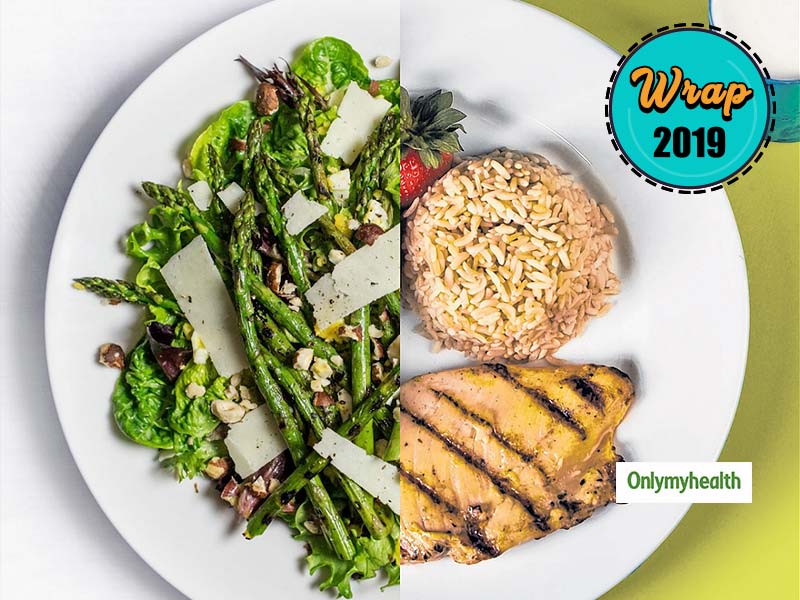 There are 2 types of personalities in this world! First are those who do not believe in the notion of dieting, and the second are the ones constantly try to follow every new diet. But according to the World Report and US News, the best and the worst diets of 2019 are mentioned below. The top diets in their list include the Mediterranean diet. However, healthy foods are always necessary as it will grant you better memory, longer life, prevent chronic diseases and fight blood pressure. To a surprise, the low-carb and high fat 'the keto diet', emphasises at 38th rank (in 40 dietary variations).
The best diets for 2019
The Mediterranean diet
The Mediterranean diet largely includes fresh nuts, sea and health foods, avoids sugar, red meat, and saturated fats. Moreover, it provides plenty of health benefits, which will help you improve brain and heart health, keep your weight in check, and prevent diabetes and cancer. Your food should mostly contain veggies, fruits nuts and seafood. It should have little red meat, poultry, sugar, cheese and eggs.
Also Read: #EatRightIndia: From Weight Loss to Diabetes, Here Are 5 Perks Of Eating Dried Apricots
Flexitarian diet
The flexitarian diet is also known as a vegetarian (flexible) diet. It is essentially plant-based, but once in a while, you can have a steak. This diet entails eating regularly fruits, legumes, vegetables, and whole grains (in short, getting protein from plants). At times, you can add animal products but try to stick mostly to the zero-processed natural foods. Are you willing to turn vegetarian? Then this flexitarian diet is a good option for you.
Also Read: Nordic Diet: Effective In Reducing The Risk Of Diabetes And Stroke
The worst diets for 2019
The Keto diet
Keto diet makes you feel full, burns fat and cause lesser cravings, which in turn helps in quick weight loss. Keto diet also suggests in fuelling up with fats and cutting carbs completely (it helps your body when it is in a state of ketosis). You may be lured by the fleeting benefits of this diet, but note that when your body is breaking down fat into ketones, so it relies on the fat and thus helps you shed pounds. It also has negative consequences like the loss of fatigue, muscle, gastrointestinal distress and vomiting. Hence, it is desirable to preserve discretion when following the Keto diet.
Atkins
Atkins diet is also known as the original low-carb diet. But now that keto is on the picture, then there is a common carb phobia among all. Are you thinking about going on the Atkins diet (low-carb diet)? The major difference between Atkins and keto is: Atkins supports more protein, whereas keto restricts it.
Read more articles on Healthy Diet