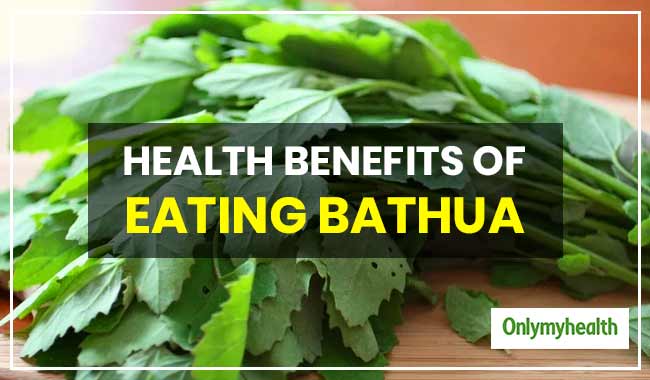 Winter is here and so are the staple green veggies that can be beneficial to your health. Bathua (Chenopodium album) is one such green veggie, loaded with numerous health benefits. The vegetable is eaten primarily in Northern India. It is known for its taste and helath benefits.
Bathua leaves are loaded with nutrition that can do wonders for your overall health. It is rich in antioxidants, vitamins, phosphorus, proteins, amino acids and minerals. Here is why you need to include bathua in your diet before the season is over.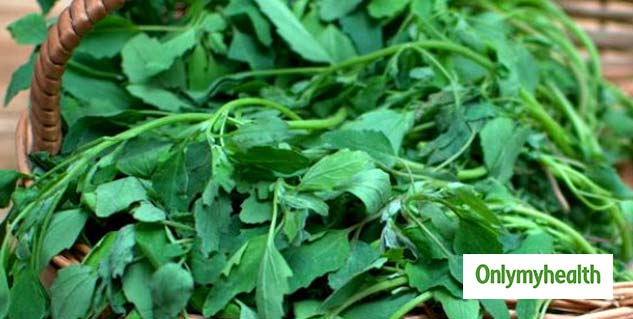 Also read: 5 Potassium-rich Foods
Bathua for Indigestion
Bathua is rich in fibre, vitamin A and potassium, all of which are beneficial for your stomach. It can aid stomach problems such as constipation, indigestion and boosts intestinal activity. If you suffer from constipation or indigestion, you should eat bathua at least thrice a week to get rid of your problems.
Bathua for Anemia
This delicious green vegetable can come to your rescue if you suffer from anemia. It is rich in folic acid and iron, which can help those who have haemoglobin deficiency in the body. It also helps women who have menstrual problems. If you have recently found that your haemoglobin count is low, then you must include bathua in your diet.
Bathua for your Teeth
Eating bathua leaves can help keep dental problems such as mouth ulcers, bad breath, pyorrhea, etc. at bay. The antibacterial properties of bathua kill the virus present in the mouth and clean the intestine as well.
Bathua for Kidney Stones
People who eat bathua on a regular basis are less likely to develop kidney stones, according to a study. It can also help those who already have kidney stones and kidney infections as well.
Boil half a kilogram of bathu in three glasses of water. Now, strain the water and add some black pepper powder in it and two tablespoons of lemon. Drink this to get rid of kidney stones.
Bathua for Arthritis
Bathua is rich in calcium and potassium, both of which are great for your bones. Eating bathua can even help you with arthritis. Consuming bathua juice regularly can curb the progression of arthritis and promote better bone health.
Also read: 10 Things Everyone Should Know about Knee Arthritis
Take Away…
If you suffer from problems such as constipation, indigestion, arthritis, kidney stones or dental problems, then you must inculcate bathua in your diet. Bathua leaves are rich in vitamin A, calcium, phosphorus and proteins which help maintain your overall health. Consult a doctor before you include bathua in your diet. Also, check for allergies to avoid complications.
Read more articles on Healthy Diet.
For more related artilces, download OnlymyHealth app.