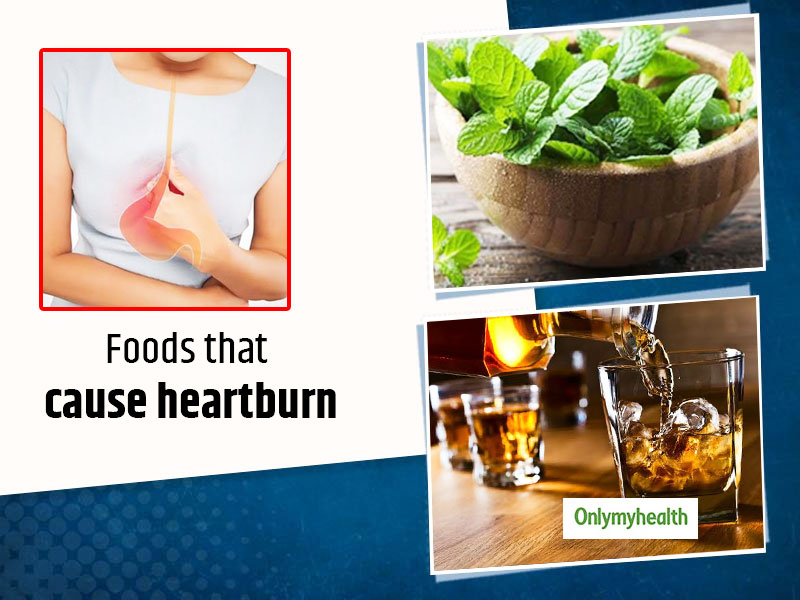 Do you also have a feeling of heartburn after eating some foods? People suffering from acidity might have to fight the symptoms like heartburn and even severe stomach pain sometimes. When you eat food, it gets transported from the oesophagus to the stomach. Then, the gastric glands develop acid to digest that food. When there is excess acid production than needed, it may lead to heartburn or stomach pain, which are the signs of acidity. Acidity, which is also known as acid reflux, is a health condition that shows its main symptoms in the lower chest. Many people go through digestive problems and this is a very common problem. But, if you experience any symptoms of acid reflux for more than two-three weeks, you might have a health condition called Gastroesophageal reflux disease (GERD).
It can even result in swallowing difficulty so one should avoid excess of fried food, cola drinks, tea, coffee and chocolates to reduce the severe signs of this condition. Almost everyone faces the problem of acidity in their life at some point. The causes range from being extremely overweight to having excess salty or spicy food. You have to be aware about the consequences before including any food items in your diet. Anything you eat should be balanced out with regular exercise to avoid heartburn symptoms. But, if you suffer from acid reflux, there are always certain foods that can provide relief without any medicine. Read this article further to know about the foods that can cause heartburn and some foods to relieve heartburn.
Foods that cause heartburn
Heartburn is characterized as a painful and burning sensation that takes place in the lower chest area. Diet plays a crucial role in heartburn. There are several foods that can relax the lower esophageal sphincter and which help food to move into the esophagus and lead to heartburn. So, here are 9 foods that can cause heartburn and should be consumed in moderation:
1. Onions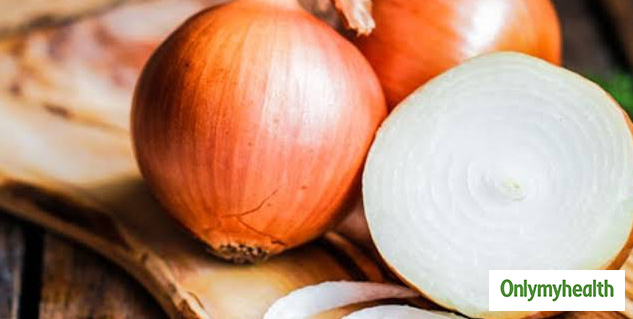 Onions are one of the most common foods that can cause heartburn in people. Most of us cannot imagine our burgers andany other dishes without onions, but the raw onion used in food tends to increase acid reflux in our body. They contain certain fermentable fibres which relaxes the spinchter present in our oesophagus, further resulting in severe heartburn sometimes. It is good to consume this vegetable but avoid having it raw or in large quantities.
2. Chocolate
It is very disheartening to know that even chocolates are in the list but chocolates contains certain chemicals similar to tea and coffee like caffeine and theobromine, that can cause heartburn. Acid reflux usually happens when spinchter is relaxed and juices escape to our oesophagus. Therefore, you should eat chocolate or chocolate comprising foods only once in a while.
Also read: Top 10 Home Remedies for heart Burn and Acidity
3. Citrus juices
Citrus fruits include oranges, lemons, grapefruits, etc, and these fruits are acidic in nature. It is advised to avoid them as it can result in heartburn, so one must add some water to the juice. Concentrated juices can usually cause acidic reflux, especially those who have a history of ulcers and acidity. And, try to take homemade fruit juices instead of buying them from outside. However, it is not exactly clear how citrus juices cause heartburn symptoms.
4. Coffee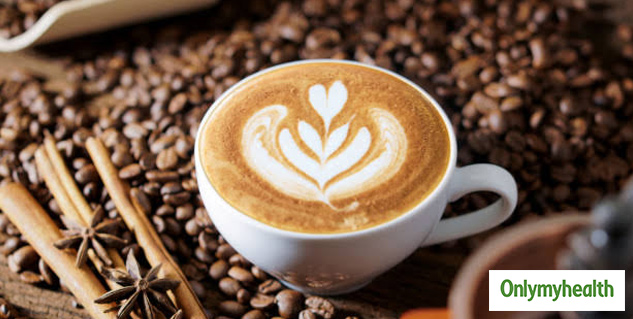 Coffee is also shown to trigger heartburn and acidity when taken in excess. It can also worsen the situation if someone is already having an acid reflux reaction. Some studies also suggest that caffeine is responsible for the relaxation of spinchter. It increases your acid levels immediately that can lead to heaviness in the stomach and heartburn. You should have a glass of lukewarm lemon water to bring the pH of your stomach back to normal. Coffee does not react on everyone but can happen with some people at times and it is best to limit the intake.
5. Alcohol
Alcohol is also responsible for heartburn at times. Under the influence of alcohol, our body muscles relaxes and hence the acid rushes upwards in the esophagus and causes acidity. Acid reflux can be felt as acidic burps. Alcohol consumption also triggers the development and advancement of Esophageal cancer. Avoiding and minimalist alcohol intake is a good way to prevent and avoid the symptoms of heartburn. To control it, you can set a specific level of alcohol consumption for yourself.
Also read: Want Relief From Heartburn Naturally? Here Are 11 Useful Home Remedies To Treat Acidity
6. Mint
It is a little surprising that this herb is present in the list of heartburn causing food, as it is believed to have a cooling and soothing effect on the digestive tract. According to some studies, mints such as peppermint or spearmint are said to irritate the lining of esophagus. If you feel like mint makes your heartburn worse, then it is best to avoid it altogether.
7. Spicy foods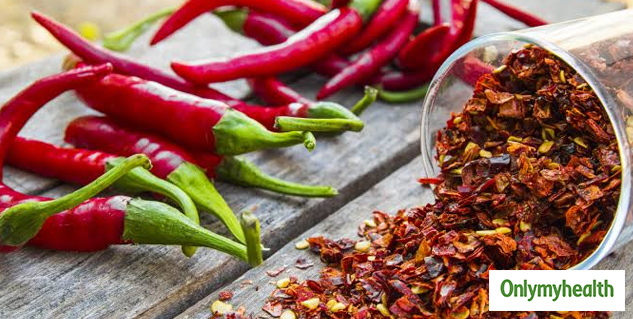 Spicy or hot foods have the tendency to increase heartburn in humans. Spicy foods contain a compound called capsaicin, which slows down the digestion in our gut. It means that the food we eat will stay for a long period of time in our stomach which is a huge risk factor for heartburn. spicy foods may irritate an already inflamed esophagus, and this can worsen heartburn symptoms. Therefore, it is best to avoid spicy foods as much as possible.
8. Salty food
Using salt in food has also shown signs of increase in acidity in our digestive tract. No direct studies or evidence has been conducted, but it is believed that people who eat more salt tend to eat more food which can cause heartburn. Consuming table salt or salty food is a high risk factor of heartburn.
9. Sodas and carbonated drinks
Sodas and carbonated beverages are also common drinks that can trigger heartburn. Some researches show that these beverages can help in relaxing the esophageal sphincter, thus increasing the levels of stomach acid which is a risk factor for heartburn. Carbonated sodas are not only a rich source of caffeine, but they also play a major role in reflux by reducing the esophageal pressure.
Also read: Diet To Treat Or Sooth Pain Caused Due To Acid Reflu
Foods to relieve heartburn
Foods that can relieve heartburn symptoms are:
1. Ginger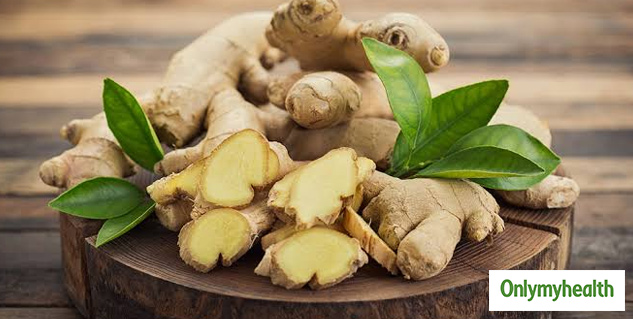 Ginger is a known kitchen ingredient that helps in providing relief from gastrointestinal problems and also prevents stomach acid to travel in the esophagus. Ginger can work well in an effective and quick way to treat heartburn. You can eat a small bite of fresh ginger or even take powdered ginger capsules before having food. Another healthy and useful way is by making ginger tea. Grate some ginger and put it in a cut of boiling water. Wait for a few minutes and strain the finely grated ginger in a strainer. A few drops of lemon juice can add even more flavour. You can sip your hot and tasty ginger tea to get rid of heartburn symptoms and to prevent them.
2. Oatmeal
Oatmeal is very healthy for your body and is an aid for weight loss. Along with that, oatmeal is a rich source of fiber, which also means a reduced risk of acid reflux and heartburn. This fiber does not contain FODMAPs, so it also does not cause belching or reflux. There are many ways to add oatmeal to your diet and you can have it everyday.
3. Banana
Bananas are also an extremely beneficial fruit for your stomach and is recommended to incorporate in the diet one way or the other. It is a rich source of fiber that helps in improving the digestive system as well. The good amount of potassium present in bananas can increase the production of mucus in the stomach, which results in reducing the excess acid formation. So, banana can contribute in handling the symptoms of heartburn and plays a major role in helping with the condition of acid reflux.
4. Gum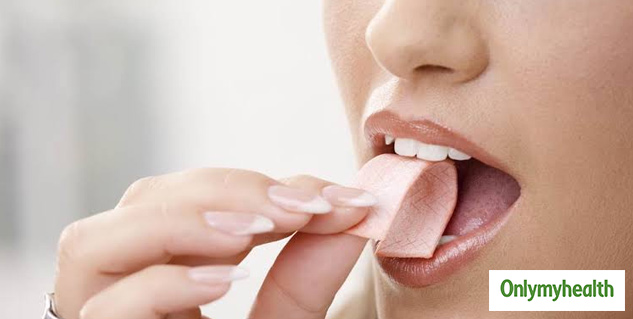 Chewing gum is technically not a food but is a good way to fight bad breath and heartburn as well. It prevents and treats the symptoms of heartburn. Some researches have observed that chewing sugar-free bicarbonate gum can help increase saliva production and clear the esophagus of painful acids, which further prevents heartburn. You can even keep this item handy and have it whenever you want.
Read more articles on Healthy diet