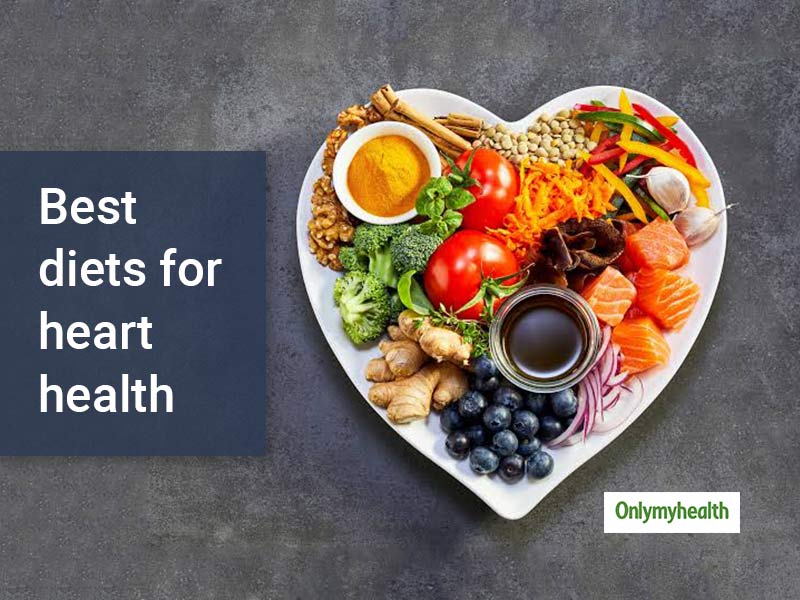 Diet plays a major role in determining your heart health. The foods you consume can have a huge impact on your overall health as well as many important bodily functions. There are some foods that are associated with blood pressure, triglycerides, cholesterol levels and inflammation, and all these are considered as risk factors for heart problems. It is best to have foods like green leafy vegetables, whole grains and fruits to enjoy many health benefits including cardio health. Your eating patterns and calorie intake can also have an influence on your heart. Onlymyhealth editorial team spoke to Dietician Arushi Gupta, Associate Dietician, Dayanand Medical College and hospital, Ludhiana, about the same. Keep reading this article to know about the best diets for good heart health.
Best diets for heart health
According to Dietician Arushi, you can follow these diets for a healthy heart:
1. DASH diet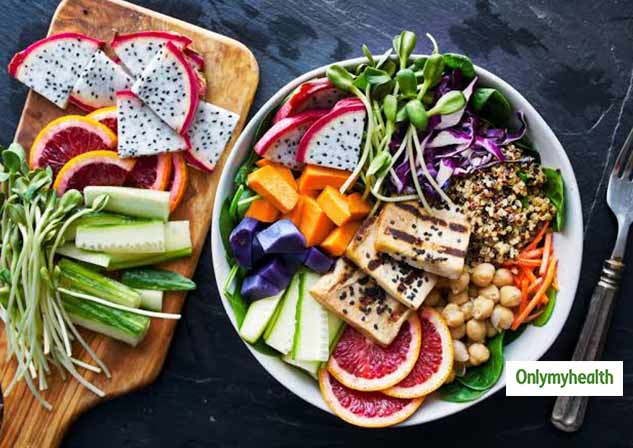 DASH diet focuses on eliminating health issues such as hypertension diet and can be extremely beneficial for people who are suffering from high blood pressure problems. As it goes by the name, DASH diet, called Dietary Approaches to Stop Hypertension diet is a special diet plan specifically made for hypertension patients. This diet can also prevent many other chronic health conditions that are linked to it. It can effectively treat hypertension and reduce the risk of cardiovascular diseases. The main aim of DASH diet is less intake of sodium or salt. This is because sodium is a trigger for high blood pressure. The basic rule to follow DASH diet efficiently is low salt intake. But, there is no apt. evidence that shows the results of this diet on people with normal blood pressure. You can rely on this type of diet to maintain good heart health. You should know about the benefits and tips to follow DASH diet.
Benefits of DASH diet
Along with good heart health, here are the main benefits of following DASH diet:
1. Reduces blood pressure
Dash diet mostly focuses on patients suffering from hypertension or also called high blood pressure (BP). It reduces salt which also means lesser sodium intake of a person, and that is one of major causes of high blood pressure.
2. Helps in losing weight
Due high sodium levels in body, water retention takes place in body. As this diet mainly focuses on controlling sodium it helps our body to release extra fluids, which can cause swelling and bloating in body. Loss of this water weight from your body is very clearly visible.
Also read: Heart Of The Matter: Dealing With Cardiovascular Diseases
3. Lowers the risk of diabetes
Diabetes comes under control only when blood sugar level is well managed. As this diet focus on healthy eating habits like eating fresh and wholesome foods and avoiding packaged food, it can also help in lowering the risk of diabetes. Sugars present in the fruits do not fluctuate blood sugar levels.
2. Mediterranean diet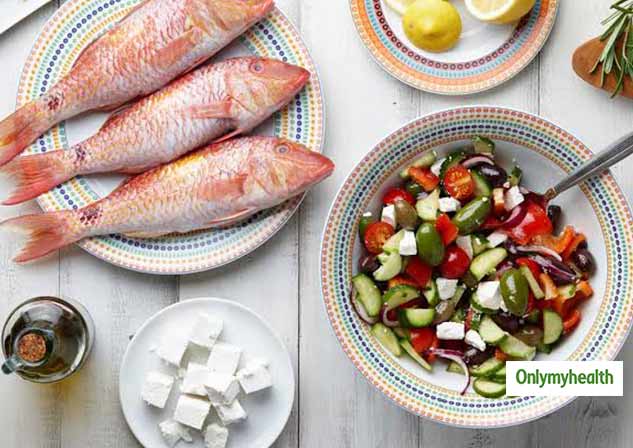 The Mediterranean diet involves a whole specific eating pattern that has been derived from the diet of Southern European countries. The focus is mainly on plant foods, olive oil, fish, beans, and grains. This diet brings together all the common healthy food types that are in almost all the traditions of several different regions, including Greece, Spain, southern France, Portugal, and Italy. Some studies observe that people who live in the Mediterranean area or follow the Mediterranean diet are at less risk of several diseases such as diabetes, obesity, cancer, and many heart problems. They also have a higher chance of having a longer life than people living in other regions. The main foods in this diet include fresh fruits, vegetables, unsaturated fats and a balanced intake of dairy. Moreover, it says to stay on a low consumption of meat and added sugar. Mediterranean diet is a widely acclaimed diet for its many health benefits.
Benefits of Mediterranean diet
Along with good heart health, here are the main benefits of following mediterranean diet:
1. Prevents Alzheimer's disease
In a study, it was found that a 50 year old brain of Mediterranean person is more active than regular brains. The reason behind is that the food they generally include like oily fish nourishes the brain. Therefore, Mediterranean diet can prevent Alzheimer's disease too.
2. Good sources of antioxidants
Mediterranean food is good source of antioxidants, the herbs and spices used in the diet are packed with antioxidants which has anti aging properties and reduces the risk of cancer by fighting free radicals.
Also read: Keep your Heart Healthy with these 5 Foods
3. Prevents Type-2 diabetes
Type-2 diabetes is more of a lifestyle issue than a disease. Nowadays, we are dependent on processed food and most of us live a very sedentary lifestyle. Adopting Mediterranean diet helps in adopting healthier lifestyle too. A little exercise along with good diet will certainly lower the risk of type 2 diabetes. People already suffering from this disease have also shown significant improvement in their health.
3. Flexitarian diet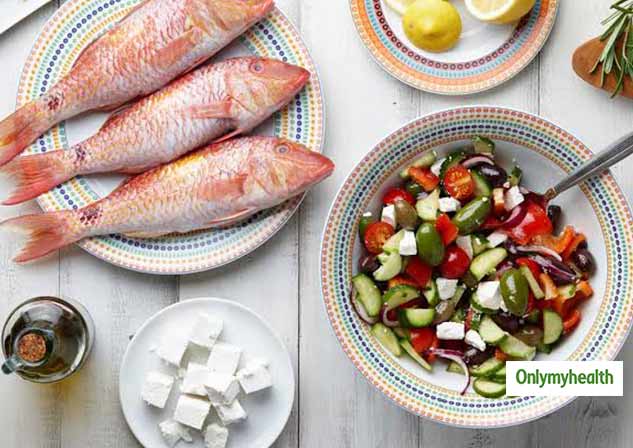 Flexitarian diet or semi-vegetarian diet that was created by dietitian Dawn Jackson Blatner. The Flexitarian diet is basically an eating pattern that focuses on having plant foods but also instructs you to have moderate quantities of meat, fish, dairy, and other animal products. It also aims on increasing the intake of encourages you to get most of your protein from plant foods. There is no particular set of rules on how much or how often you should eat animal products, so it completely depends on your choice. You will be motivated to eat whole, less process foods, added sugar and processed meats very often. The flexibility and variety of flexitarian diet makes this diet hard to follow. But, many studies that this important part helps in following this and in reducing the risk of heart disease. In addition, this type of diet includes fruits, vegetables, whole grains, and legumes, as these food sources are believed to help with many heart disease risk factors.
Benefits of flexitarian diet
Along with good heart health, here are the main benefits of following flexitarian diet:
1. Nutrient dense diet
Flexitarian diet is a nutrient dense diet that basically involved almost all the essential nutrients with the foods. Nutrients such as carbohydrates, proteins, fats and many vitamins are included in this type of diet. So, with a healthy heart, you can also enrich your body with a good amount of nutrients.
2. Lowers risk of insulin resistance
This vegetarian diet is very effective in lowering the risk of Type 2 diabetes and insulin resistance. According to a study, flexitarian diet includes less amount of calories, added sugars, cholesterol, saturated fats and refined sugars, which further reduces the risk of insulin resistance.
3. Helps with weight loss and is affordable
Flexitarian diet can also become an aid for weight loss. This diet plan focuses on plant based foods mainly, which makes it helpful for your weight loss regime. And, this type of diet is also considered affordable as there are no pricey ingredients in it. It is affordable and the foods can easily be found in the markets.
So, these were the three major diets that can contribute towards good heart health by Dietician Arushi. A healthy diet requires a balanced nutritious diet along with regular exercise. A healthy heart is the most crucial part after getting on with good lifestyle habits. However, you can always opt of not going on any specific type of diet and just eat healthy foods instead. You can talk to your dietician about the same as suited for your body.
Read more articles on Healthy diet