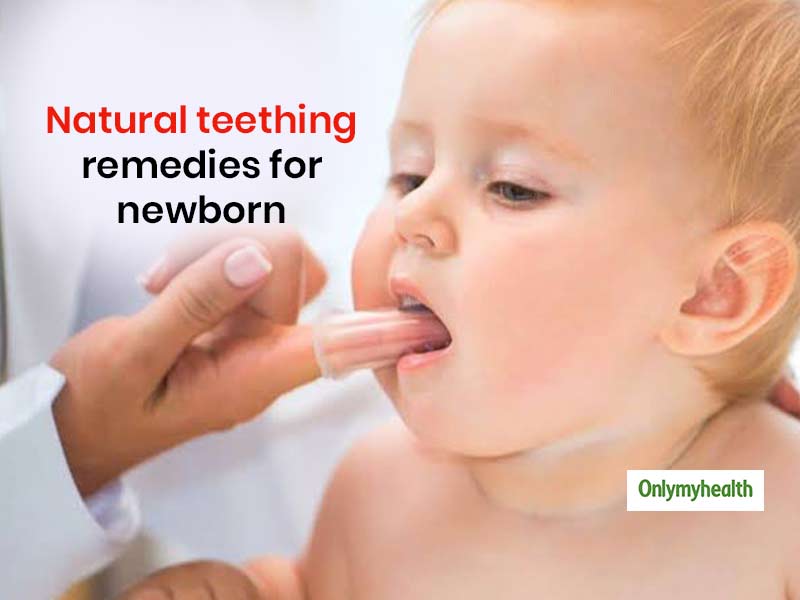 An infant requires attention and gentle care all the time. A baby also experiences the process of teething when the teeth grow or break through the gums. Teething usually happens between the age of 6 to 24 months. In such cases, babies feel the need to put different things into their mouth or between their teeth to decrease the discomfort. While teething, your infant might experience symptoms like irritability, drooling, ear pulling, diarrhea and biting. These can lead to other problems in the newborn like crankiness and sleeplessness. Your baby might feel discomfort due to this natural process, but you can ease these signs yourself at home. Read on to know some useful natural remedies for teething.
Natural remedies for teething
There are many natural remedies that mothers use for newborn care. Similarly, even the process of teething in babies can be easier by using some home remedies. Teething can also make your newborn's gums swollen and painful. Therefore, here are 5 natural teething remedies:
1. Frozen washcloth
A frozen washcloth is one of the most beneficial remedies for teething. A lot of parents use this natural way to ease their baby's discomfort. Just wet an extremely soft piece of cloth and put it in the freezer for around 20-30 minutes. When the cloth gets cold and stiff, gently put it on your baby's gums. Moreover, you can offer it to your child to chew on his own. Just take care that the washcloth is clean and not too small for the baby to swallow.
2. Teething rings
Another remedy for teething in babies is the usage of a teething ring. Your baby may feel the need to bite and gnaw because of the teething process. The infant might feel the need to chew on anything he sees first. Therefore, giving a silicone made teething ring might help in such cases. It provides them a soothing counter pressure in their gums. However, always remember that you shouldn't give any harmful or choking hazard to your baby.
Also read: Diarrhoea During Teething: Do Babies Vomit When Teething? Know Reasons & Prevention
3. Breastfeeding and nursing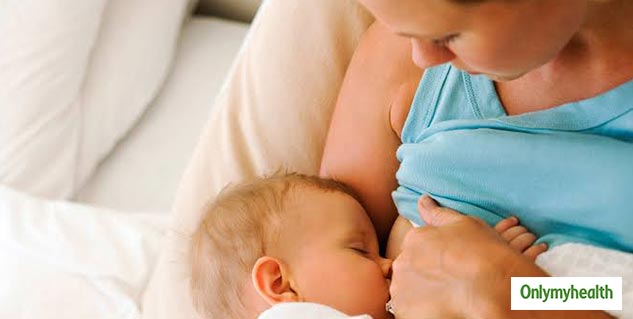 Breastfeeding is a natural aid for babies, even if they are cranky or at the time of teething. In fact, nursing your baby while breastfeeding can provide comfort and relaxation to your infant. It can help in taking their mind off the pain and avoiding sucking and gnawing anything else. They feel better close to the mother and teething becomes easier. And, for some babies, a mom's breast can be tempting to bite on.
4. Rub clean finger
While teething, your newborn's gums might pain as they are sore and tender, and he may also feel the best to bite. In such cases, some parents chose to rub a clean finger in your baby's gums, if he/she starts biting. Just rub your finger gently on the gums or put slight pressure using a cold spoon. Make sure your fingers are clean. To help with the pain, you can also massage your baby's gums gently. This will put normal amount of pressure and reduce the pain in teething.
Also read: Handle Teething Pain In Infants By Following These Simple Tips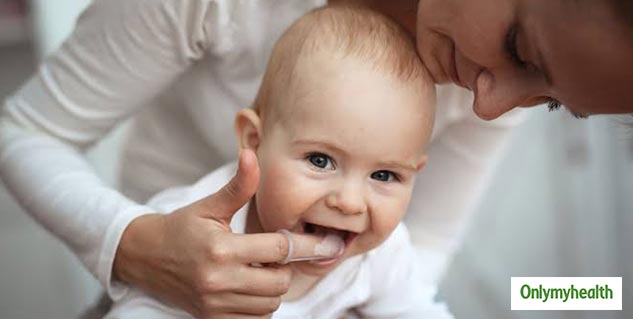 5. Chamomile tea
Do not give any type of tea to your baby directly. Instead, you can rely on the herbal remedy for teething, i.e chamomile tea. It is a natural ingredient that is considered better than artificial products. It is being used for this purpose since many years. However, remember that the tea should be caffeine free as it can harm your baby. Just take a clean cloth and dip it into chamomile tea. Put it on your infant's gums after cooling. Moreover, you can also rub your finger after dipping it into chamomile tea. This will ease the pain, provide a cooling sensation and make your teeth growth strong.
These were the natural remedies that you can try for teething in babies. You can even take the suggestion of a pediatrician before using the above mentioned teething home solutions on your infant. In some cases, your child might even have fever and you have to visit the doctor for further treatment and care. Moreover, if your baby still feels uncomfortable and cranky, after using remedies, then you need to talk to your pediatrician.
Read more articles on Newborn care