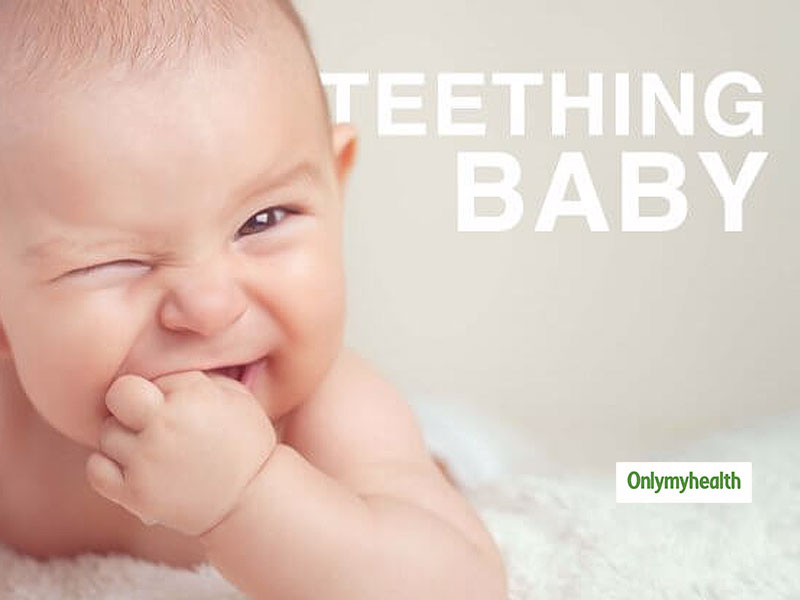 Is your baby keeping you up at night? Teething pain can be a problem for kids and parents alike. Understand everything you need to about teething pain. Teething begins when your baby is about to welcome a new tooth in his world. It is a big event for your kids' life but at the same time, very discomforting. It starts as early as three months. Most babies experience teething when they are 4-7 months old.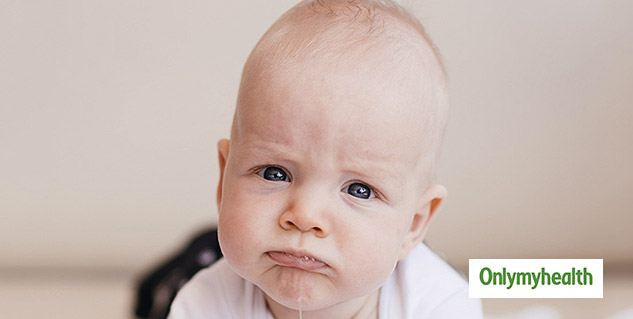 What are the Symptoms?
Every baby shows different symptoms when it comes to teething. But some of the common symptoms of teething include:
Swollen or tender gums
Chewing on fingers or teething rings
Rejection of breast or bottle milk
Crying and crankiness
High temperature
Wanting to chew on something
Drool – lots of it
Change in eating habits like poor appetite
Increased fussiness
Change in sleeping patterns.
These are the common symptoms which you don't need to worry about a lot. In case your baby gets sick too often or has diarrhoea, vomiting, rashes on the body, cough or congestion, visit a doctor because they are not usually signs of teething.
Below tables helps us understand how teeth start to appear in infants: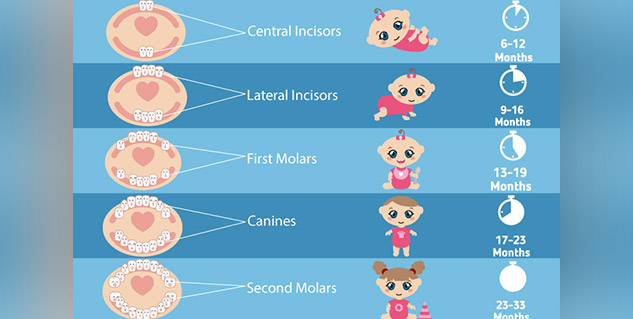 Also Read: 5 Signs Of Dehydration In Infants
How Can You Ease Teething Pain?
It's difficult to see your child going through pain when you can't even see them crying for a second. To give them some comfort and ease their teething pain, here are some tips you can opt for.
1# Massage Gently
Clean your hands and give your child a soothing massage on the sore areas of your baby's mouth. A light and gentle rub will give your little one a sense of relief.
2# Try Solid Foods
If your baby has started eating hard foods, you can feed you something for knowing to the kid like peeled carrot or cucumber. However, keep an eye on the kids when they are eating solid foods, as there are choking risks even with little carelessness.
3# Wipe the Drool
Excessive drooling is a symptom of teething and cannot be prevented. Chewing on things will make you produce saliva. This can lead to skin irritation, keep a dry cloth handy all the time to avoid the risk.
4# Medication
If your little one is very cranky due to the pain, you can opt for over-the-counter remedies. Pain relievers will help soothe the pain and quickly relieve them. Consult a paediatrician before you give your baby ay kind of medication because it is believed that these medications can interfere with the baby's ability to swallow and cause a problem.
Also Read: 8 Home Remedies For Severe Diaper Rash
Some Other Helpful Tips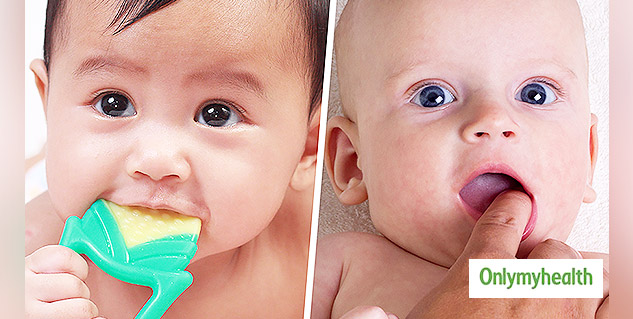 Give your baby something soft to chew on to avoid injuries
Give your baby plenty of water to halt dribbling
Keep an eye on the unusual behaviour of the baby other than the usual symptoms of teething
Try natural remedies if you can
Change diapers frequently if stools are loose
Use a teething ring that you can keep in the fridge first, don't freeze it. Or give the specialised toys for teething
Read more articles on Newborn Care