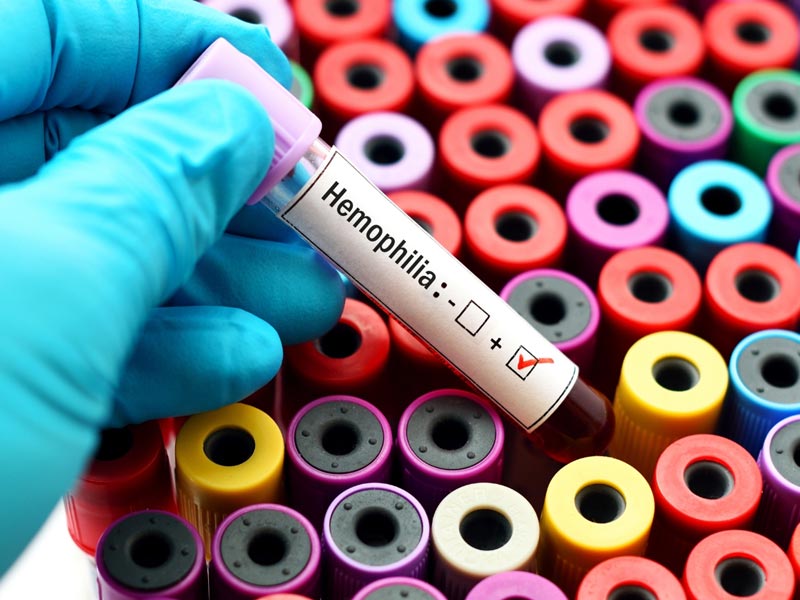 Hemophilia is a rare but fatal condition where a person's blood doesn't clot due to lesser clotting proteins or factors. This means that when a person with hemophilia gets injured, nonstop bleeding is observed because their blood is unable to clot. World Hemophilia Day, observed on April 17 provides an opportunity to raise awareness on Hemophilia, a life-threatening bleeding disorder. In this article, multiple doctors have shared information regarding hemophilia types, causes, risks, complications and treatment. If you know someone who is suffering from hemophilia, pass this information to them.
What is Hemophilia?
"A person suffering from this disease bleeds spontaneously and for longer period, especially after an injury or surgery, as compared to a healthy individual. Patients with Hemophilia must take careful actions in their lives to minimize the risk of complications especially involving bleeding in organs and tissues, especially in the knees, ankles, and elbows which can lead to fatal situations," says Dr. Mukul Aggarwal, MBBS, MD (Pediatrics), PDCC (Hemato-oncology), DM (Clinical Hematology, AIIMS).
Symptoms of Hemophilia
Lt Col (Dr) Kundan Mishra, Associate Professor (Clinical Hematology), Army Hospital (Research and Referral), New Delhi explains the symptoms of hemophilia.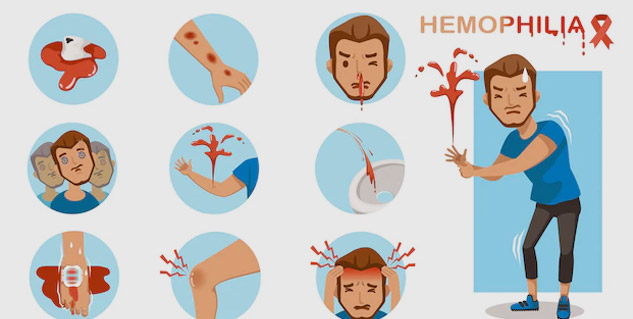 bleeding into joints
bleeding into the skin causing build-up of blood in the area (called a hematoma)
frequent and hard-to-stop nosebleeds
prolonged bleeding after a surgery or injury etc.
The best way to treat hemophilia is to replace the missing blood clotting factor so that the blood can clot properly.
Also Read: These 3 Conditions Could Be Possible Indicators Of Hemophilia
Hemophilia A and B Difference
"Hemophilia A (clotting factor VIII deficiency) is the most common form of the disorder, present in about 1 in 5,000–10,000 births. Around 9,00,000 people worldwide are affected by Hemophilia A. Episodic factor VIII replacement therapy can be taken on demand and administered by the patient or a caregiver. Prophylaxis is another regular treatment involving factor VIII replacement therapies, that helps patients to lead an active quality life. This is a standard of care for patients suffering from severe Hemophilia A and some with moderate Hemophilia. Early diagnosis and management of Hemophilia is important to prevent the growth of these complications like chronic anemia, hemarthrosis, intracranial hemorrhage and compartment syndrome."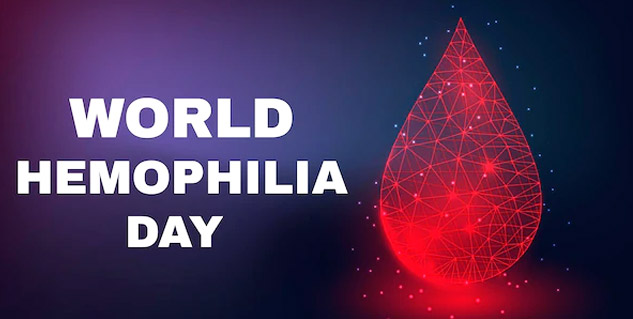 Hemophilia A vs B
Talking about the differences between the two types of hemophilia, the only thing that differentiates them is clotting factor. Low levels of clotting factor 8 is hemophilia A whereas low levels of clotting factor 9 is Hemophilia B. This is why the treatment for both the types also differ. Replacement of these specific factors is required to be given to stop bleeding of the patient.
Also Read: Risk Of Blood Clots Can Increase After COVID-19 Infection
Risks and Challenges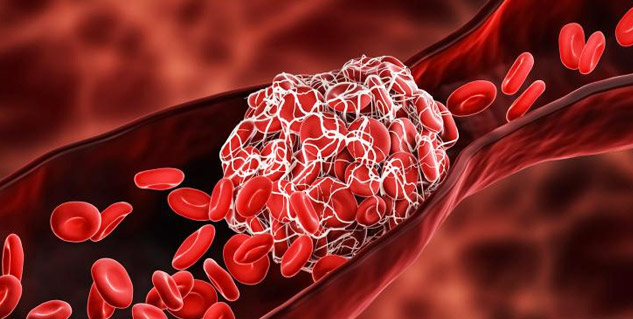 Dr. Sudhir Kumar Atri, Sr Professor, Department of Medicine, PGIMS, Rohtak explains, "about one-third of babies who are diagnosed with Hemophilia have a new mutation not present in other family members. In these cases, parents who have or have had family members with Hemophilia must get their new-born tested for signs of this life-threatening disease. Regardless of advancements, there are several challenges of Hemophilia like frequent bleeding episodes, multiple pricks due to frequent dosing unit impacting compliance and convenience, long term safety and care. We need to encourage an environment that is customer-focused, fosters knowledge-sharing, and collaboration to improve treatment and care for all Hemophiliac patients."
Conclusion
World Hemophilia Day serves as a platform on educating hemophilic patients and the public about bleeding disorders and emphasizing on the need for proper treatment and a comprehensive care model for people living with this health condition.
Image credits- freepik