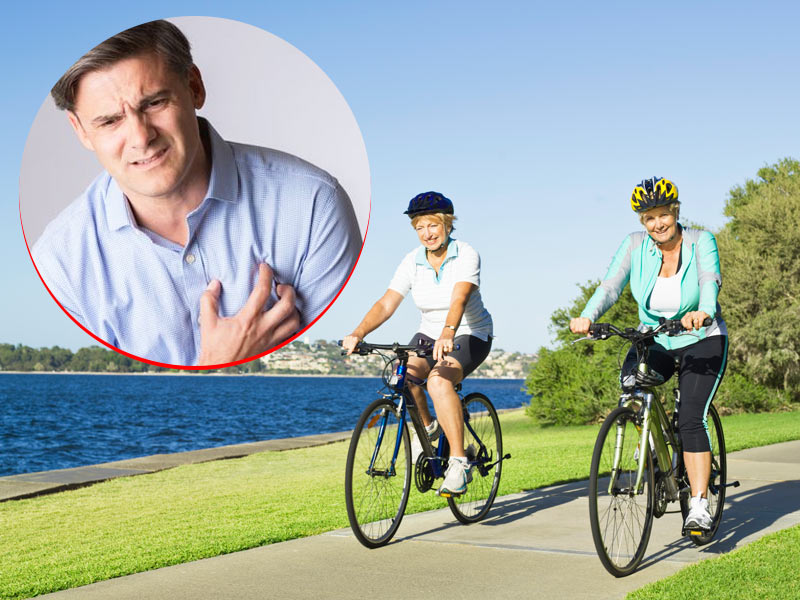 Cycling is found to be effective in reducing the risk of heart diseases especially in kidney patients who are at maximum risk.
Cycling is the best cardio exercise that exercises the entire body. People consider this to e a high-intensity exercise but it depends on how you ride it. Riding at slow or moderate speed can make cycling a low-impact workout which is great for heart patients. Yes, cycling regularly is found to benefit heart patients by improving their vitals. Besides, regular cycling also reduces the potential risk of heart disease in healthy patients. If you are interested to know more, read ahead.
Heart patients need to be very careful about their health and the physical activities they do. They shouldn't be doing anything that may impact their health negatively. Thus, low-intensity exercises are apt for them. However, researchers are rooting for cycling as a potential exercise for heart patients. They believe that cycling at moderate speed can improve their vitals including blood pressure, weight, cholesterol, etc. In addition to this, those who are at risk of developing heart conditions should also cycle to prevent the situation.
Is cycling good for heart patients?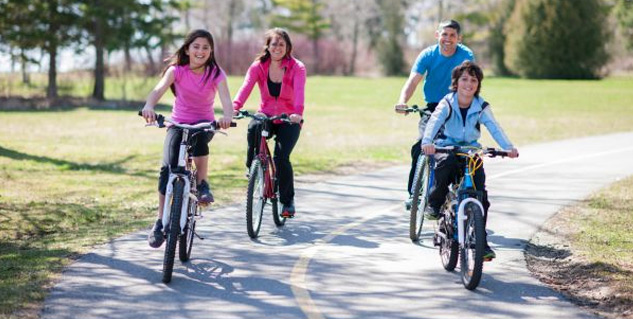 The University of Leicester, UK conducted this research in association with National Institute for Health Research (NIHR), Leicester and Kidney Research UK. This study was conducted on kidney patients who get dialysis done as they are highly likely to suffer from heart failure due to scarring of the heart. The aim of this study to find if cycling can help in negating the ill effects.
Also Read: How You Can Reverse Your Age By Cycling Daily
The participants were asked to cycle moderately for 30 minutes during their dialysis sessions. This went on for six months and researchers recorded their vitals after that. It was found that those who cycled have a healthier heart with fewer stiff blood vessels and less scarring.
Chief investigator James Burton, Professor of Renal Medicine and Honorary Consultant Nephrologist at the University Hospitals of Leicester NHS Trust said, "We know that being more active can help reduce the risk of heart disease, as well as helping to control weight, reduce blood pressure and cholesterol, and improve mental health. For all those reasons but especially because the risk of heart disease is so high, keeping active is particularly important for people on dialysis. Unfortunately, by the time that someone has travelled to and from the dialysis unit, and spent four hours connected up to the dialysis machine, there's very little time to do anything else that day, and the reality is that this happens three times a week for most patients."
Also Read: Regular Cycling or Walking Post The Lockdown Can Reduce The Risk Of Diseases
Importance of Cycling To Improve Health
Kidney specialist Professor Jeremy Hughes at Kidney Research UK said, "We are delighted to have supported this fascinating study, which shows how exercising while on dialysis can have so many benefits. Cycling can keep patients active and help to pass the long periods of time they spend attached to their dialysis machines. However, this study demonstrates that this simple intervention keeps their hearts healthy and offsets the major heart risk associated with kidney failure. We hope this research will lead to other studies examining how to roll it out to other dialysis units across the country."
Conclusion
This research shows that cycling is effective in saving the heart health of patients who are at greater risk. 30 minutes of moderate cycling can prevent scarring of the heart that also reduces the risk of heart failure and other heart-related complications.
Read More in Latest Health News