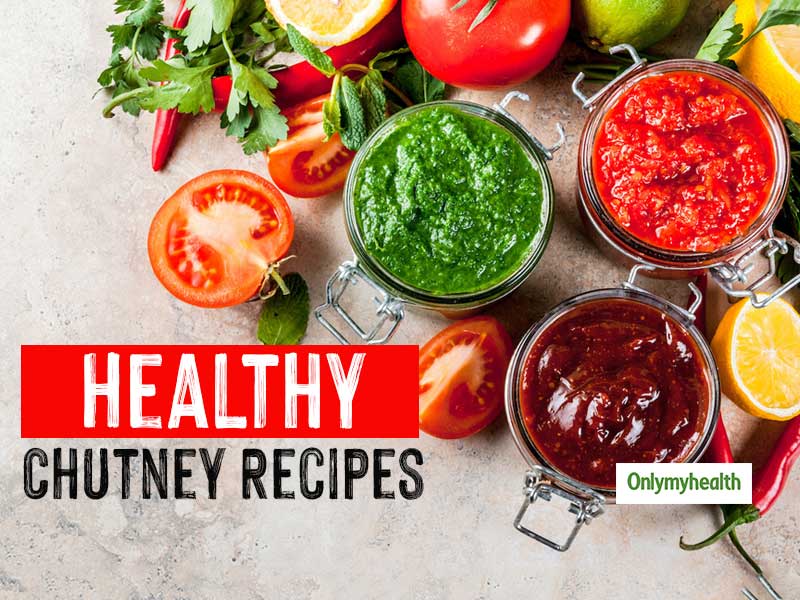 As the season is turning towards the cooler side, it is the season to spice up your meals by adding some extra condiments to your plate. This season is all about fresh greens, juicy fruits and whatnot. All of these are incredibly healthy and beneficial for health, as most of these vegetables are seasonal. The best part, winter can be made more fun by making some relishing and healthy chutneys and dips at home. Indian households are incomplete without amla, mint, green coriander and have been put to the best possible use. The best part, these seasonal chutneys are great for health and give your food an extra zing. To make this season more exciting, here are a few recipes of healthy chutneys that can be easily made at home:
Garlic and Tomato Chutney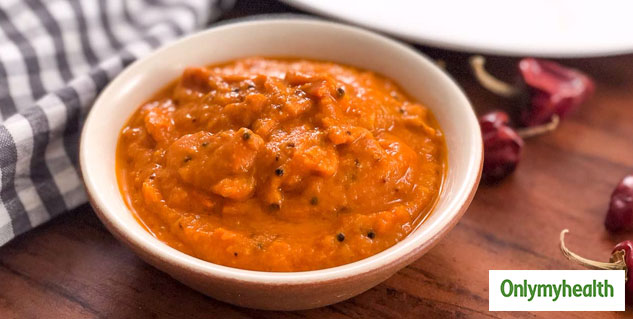 Garlic contains anti-fungal, antibiotic and anti-bacterial elements, which protect against ageing. Eating raw garlic and tomato also has many benefits to health. These two ingredients, when combined for a relishing condiment, enhances the taste of food, without compromising on the healthy part.
Ingredients and Procedure: Add 5-7 red or green chillies, 250 grams tomatoes, 20 grams garlic, salt as per taste, one teaspoon oil, as per need. Grind all of these ingredients together, and the chutney is ready to eat. It goes well with simple pulses and rice or even a piping hot paratha.
Also Read: Tasty Bhel Puri Recipe For A Healthy Life
Curry Leaves Chutney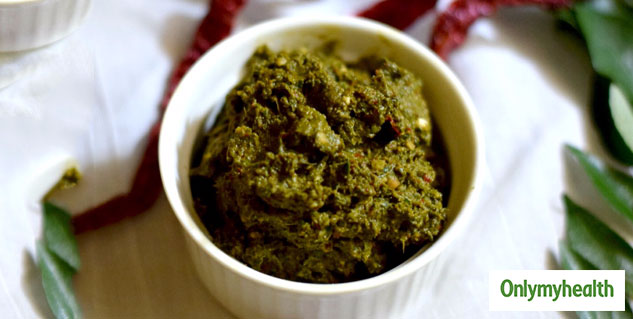 Chutneys constitute an essential part of the Southern part of India. Curry leaves are one ingredient, which is much used in every south Indian dish. Ever heard of making a chutney out it? A sauce prepared with curry leaves contains a lot of vitamins, calcium, and iron. If you eat it regularly, one can see a difference in their hair fall. Also, it enhances blood in the body and reduces high BP. This is one of the most sought-after ingredients for diabetes.
Ingredients And Procedure: Keep the pan on the gas and add oil to it. When the oil is hot, add 50 or 100 grams of curry leaves and fry them. Now put these curry leaves in a mixer. Add salt, jaggery, tamarind pulp, half a cup of water, chilli powder or green chillies and grind it according to taste. This spicy and tangy chutney is ready to relish. Eat it with dosa or simply sambhar and rice.
Also Read: Have You Heard Of Pickle Juice? Read Unexpected Benefits Of Drinking This Juice
Amla Chutney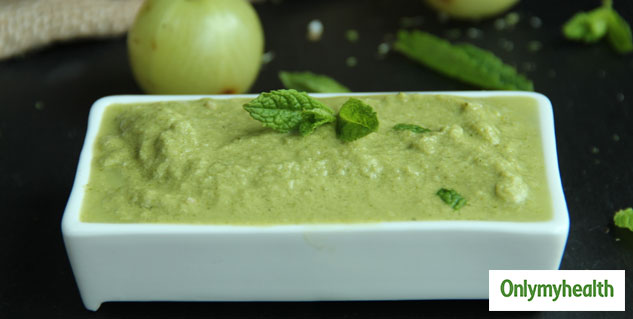 Does amla make your mouth water? A chutney made of amla tastes even better with rice and lentils in winters. This spicy yet tangy chutney has several health benefits as well. Amla is the primary source of Vitamin C, which can pretty much solve any hair, skin and eye-related problems. Amla is also an excellent ingredient for those at a higher risk of diabetes.
Ingredients And Procedure: Add oil to a pan. When hot, add fennel seeds to it. In a separate pot, boil 6-7 amlas. Once the fennel seeds start popping, add boiled amla to the pan. Further, add coriander powder, red chilli or green chilli powder and ghee. Cook for a minute. Add salt and let it cool. Put this mixture in the grinder and grind it. Enjoy eating this relish with roti or rice.
Read more articles on Healthy Diet