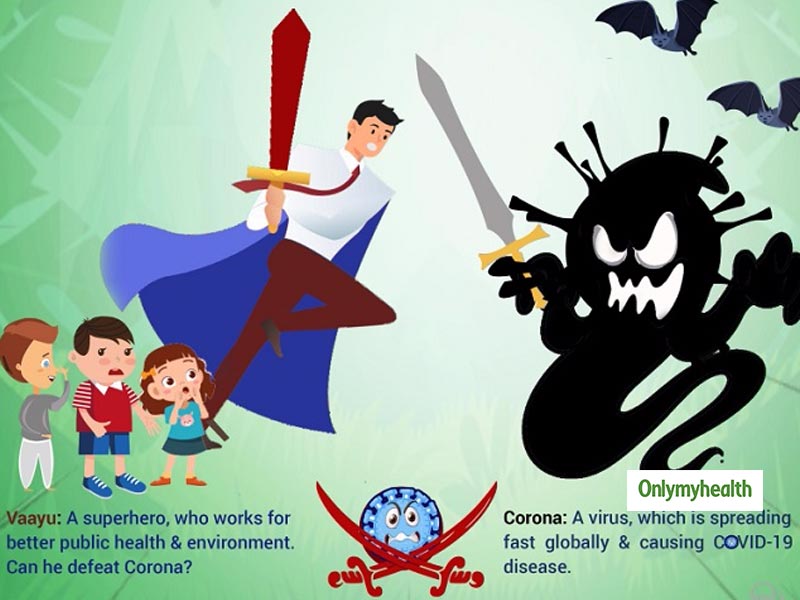 The Union Health Ministry has released a comic book to provide relevant information about the coronavirus. This comic inspires children by fighting the coronavirus (with the help of a superhero). The comic book, titled Kids, Vayuand Coronavirus, features a superhero named Vayu, who works for public health and the environment. At the same time, in the comic, Corona is shown to be a villain, which is a very fast-spreading virus and needs to be controlled.
Who is superhero Vayu?
Vayu, a superhero wearing a girdle and tie, is a boy who lives in the Himalayas. Vayu fights the coronavirus with his sword and educates children about hygiene intending to defeat the virus. To avoid spreading the corona (in this comic), children are told to wash hands, keep distance, and greet with folded hands (traditionally namaste).
"Kids, Vayu and #Corona: Who wins the right".
Information on #Covid19 made easy for children. It can be seen here too:https://t.co/tL0DjKGpbS#SwasthaBharat#coronavirusinindia pic.twitter.com/siubrzZMND

— Ministry of Health (@MoHFW_INDIA) March 9, 2020
Also Read: WHO's SafeHands Challenge For Coronavirus Prevention
Student's comic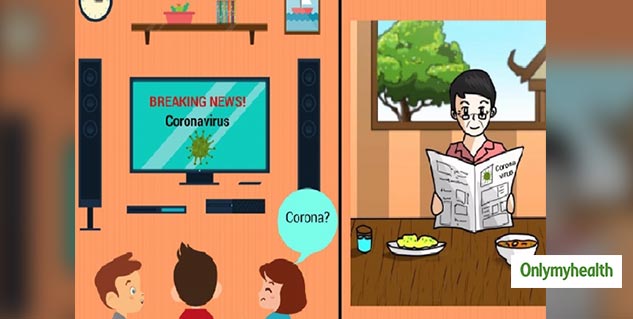 Students from schools of Chandigarh and students of Punjab University have created this comic with the support of the National Center for Disease Control and the World Health Organization. This comic is designed to make children aware of the coronavirus and to prevent infection. In a tweet by the Ministry of Health, "this comic book Kids, Vayu and Corona: Who wins the fight? has given information about Covid-19." The Ministry of Health plans to translate these comics into various Indian languages as well and will soon be released in other languages such as Hindi and Punjabi.
Also Read: 5 Questions To Determine Whether Your Cold Is Coronavirus
Kids, Vayu and Coronavirus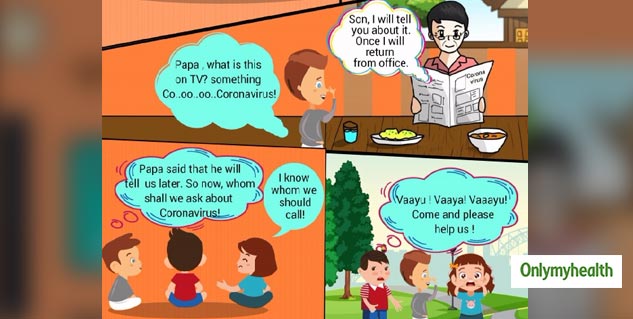 Kids Vayu & Corona is a 22-page comic in which the story about the prevention of corona is told through a cartoon image from the first to the last page. Through this comic, information has also been given to overcome the fear of coronavirus in children. Along with this, the comic also describes measures to prevent infection with the coronavirus.
Coronavirus Panic
Apart from this, CBSE has issued all the necessary guidelines to make children (from ninth to twelfth class) aware of coronavirus. The names of professors and collaborators who prepared the book are also given at the end of this comic. Panic of the corona is all over the world. So far 130 cases of corona have been confirmed in the country and 3 people have lost their lives after being hit by the virus. Schools and colleges have been closed in many states due to the rising outbreak of Corona and people have been asked to take adequate precautions. Along with this, after the orders of the State Government, holidays in schools have been declared and examinations have also been postponed.
Symptoms of Coronavirus
Difficulty in breathing
Sore throat
Common cold and cough
Headache
Runny nose
Phlegm and fever
Read More in Other Diseases