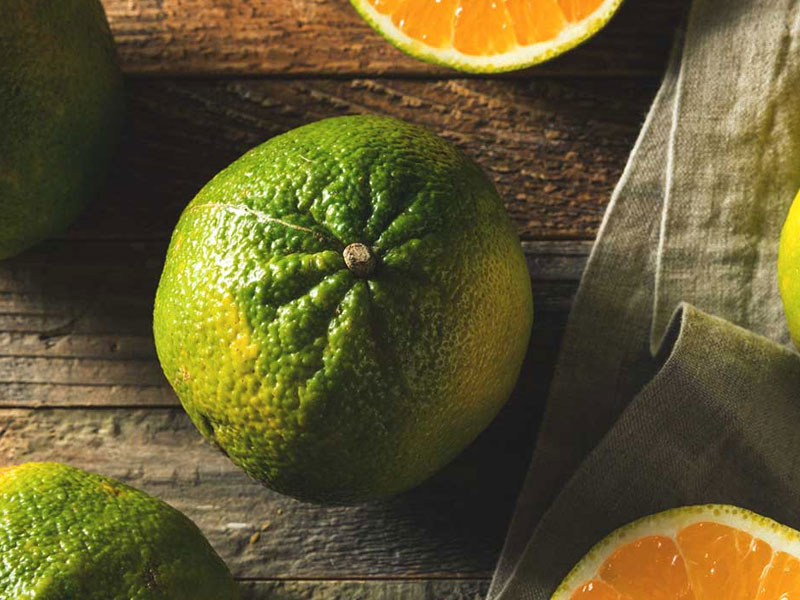 Consumption of fruits and vegetables is something that our parents and teachers have stressed upon a lot. Fresh fruits are said to provide nourishment to the body due to their vitamin and mineral rich content. One such fruit that is jam packed with nutrients and originates from the Jamaican region is Ugli fruit. The Ugli fruit is a hybrid of grapefruit and orange that is known for its sweet and citrus taste. This fruit resembles the teardrop shape and comes with a thick and rough orange skin. From preventing anemia to boosting immunity and from promoting heart health to providing nourishment to the skin, ugli fruit can do it all.
Let us take a close look at the health benefits of this sweet citrus fruit with Dr. Yadvesh Yadav, Medical Director, Jain Multispeciality Hospital, Mumbai.
#1. Rich in Fiber Content
Dietary fiber is an essential part of our food which the body requires in adequate amounts to function properly. Consumption of fiber rich food items such as Ugli fruit is known to regulate the bowel movement which aids the process of digestion. As your digestive system is on track, it helps in keeping issues such as constipation and loose stool a bay along with preventing severe conditions such as colon cancer.
#2. Promotes Heart Health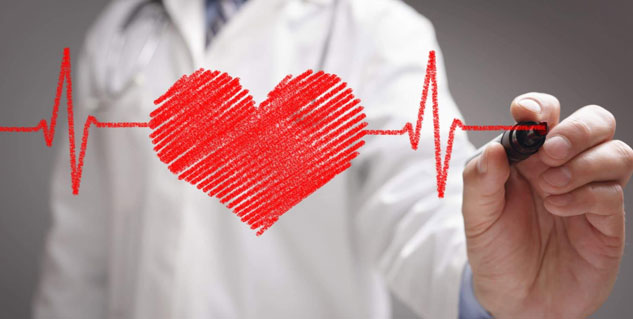 Image Credits- AANMC
Also Read: 5 Smart Food Swaps For Healthy Heart
With heart diseases such as strokes and heart attacks being the most common cause of death worldwide. Heart conditions tend to affect people of all age groups. Making ugli fruit a part of your diet can help you in keeping your heart healthy. The presence of nutrients such as carotenoids, vitamin C, flavonoids and cholesterol fighting fiber pectin. This helps in lowering blood sugar levels, bad cholesterol levels and inflammation in the body.
#3. Helps in Preventing Anemia
Anemia is a blood related disorder due to which there is a lack of healthy red blood cells in the body that are responsible for carrying the oxygen to different parts of the body. Consumption of vitamin C rich food items such as ugli fruit can help you in preventing this condition. As these citrus fruits are a rich source of iron and vitamin C, it not just helps the body by providing iron rich content but also helps in absorption of this mineral due to the presence of vitamin C.
#4. Supports Immune system functioning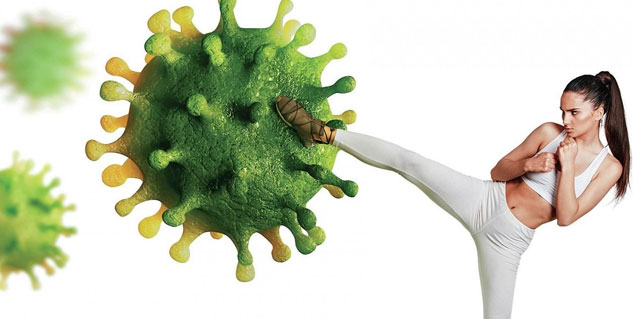 Image Credits- The New Indian Express
Also Read: Build Your Immunity With These 3 Anti-Inflammatory Recipes By Dr Bathwal
Immunity and ways to boost the immune system have been the hot topics around the world since the virus outbreak. A strong immune system is helpful in protecting us against various diseases and health conditions. High in vitamin, minerals and antioxidant compounds, eating ugli fruit can help to promote the immune system functioning. With vitamin C being a powerful antioxidant that helps to protect you against the damage caused due to oxidative stress. Apart from this, ugli fruit is also rich in anti-inflammatory compounds that helps in reducing inflammation and decreases the risk of chronic diseases.
#5. Provides Nourishment to the skin
Taking care of your skin is not just limited to application of various products on the surface, but is about providing nourishment from inside. Fruits such as ugli and other citrus fruits are rich in citric acid content. This citric acid helps in controlling the oil production and preventing acne. It also helps in increasing the collagen production which helps in delaying the early signs of aging such as wrinkles, fine lines and sagging skin.Not just this but a regular consumption of these citrus fruit is also said to provide provide nourishment to skin, shrink the pores, moisturize and fight skin infection.
#6. Aids Weight loss
Whenever it comes to weight loss diet, calorie deficit and low calorie foods are something that strike our mind. The concept of calorie deficit is based upon the principle of consuming less and burning more calories in a day. Ugli is a citrus fruit that is known to be low in calories which has about 45 calories per serving. Rich in fiber and low in calories, this fruit helps you to lose weight by delaying the process of digestion and keeping you full for longer even by consuming less calories.
#7. Helps Prevent Cancer
A disease that leads to abnormal cell growth and tends to divide the body tissues, cancer is one of the most chronic diseases out there. With an increasing number of cancer patients worldwide, health practitioners are trying to find various ways to combat this condition. When it comes to cancer, ugli fruit has a very important role to play. The citrus content present in this food has proven to be helpful in preventing various types of cancers such as mouth cancer, neck and head cancer, lung cancer and stomach cancer.
With inputs from Dr. Yadvesh Yadav, Medical Director, Jain Multispeciality Hospital, Mumbai.