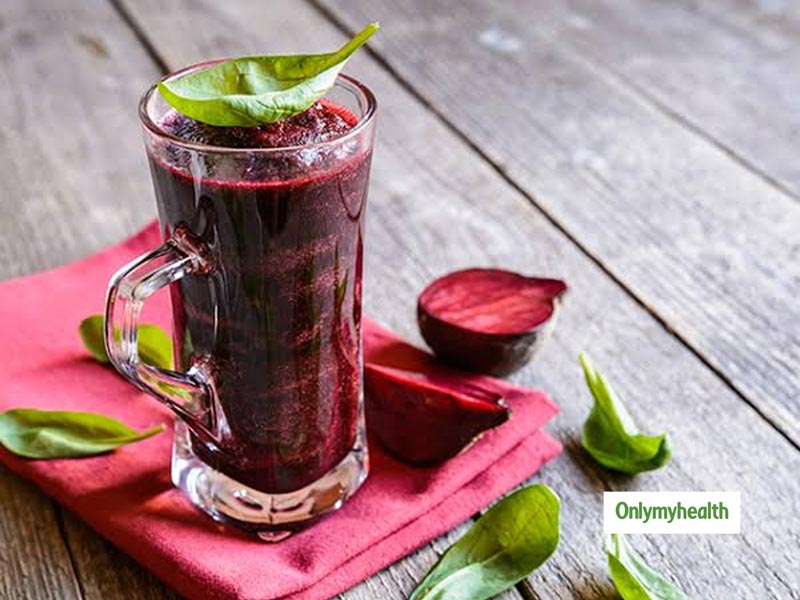 Bowel movement can be handled by taking care of your diet. Here are some healthy juices that can improve it. Read on.
Constipation is one of the most common stomach problems that people experience. It happens due to irregularity in the bowel movements, which triggers digestive issues in the stomach. If you are suffering from constipation, your feces can become hard and very difficult to pass. The most common symptoms of constipation are less bowel movements, difficulty in passing stool, swollen stomach and abdominal pain. There are some simple and easy home remedies can help relieve constipation effectively. During the summer season, natural and homemade juices can do wonders for your health. A lot of people experience constipation from time to time, and it can be uncomfortable.
Usually, occasional constipation occurs when the waste substances transport through your digestive system very slowly. It can build up and become hard and dry, making the passing of feces very difficult. To get this treated, there are some home remedies that can provide some improvement in your bowel movements like having some foods and drinks, and avoiding others. Read further to know about some effective juices to improve bowel movement. Onlymyhealth editorial team spoke to Shivani Sikri, Chief Nutritionist And Co-founder at Nutri4Verve, about some healthy juices to improve bowel movement or fight constipation.
Healthy juices for bowel movement
If you decide to try drinking juice to relieve constipation, you should be aware that even a small amount can be effective. For best results, many experts suggest adults to drink atleast half to a full glass of juice, once per day, especially in the morning. The main goal is to take atleast 7-8 cups of any beneficial juice everyday to be regular in maintaining bowel movements. According to Chief nutritionist Shivani, here are 4 healthy juices to improve bowel movement:
1. Watermelon juice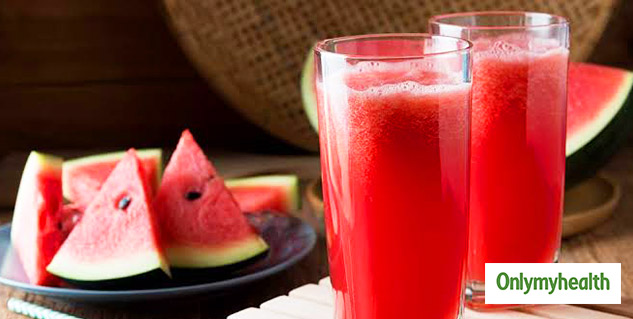 Watermelon is a high water content fruit which is a tasty cooler for summers. It will keep you hydrated and also clear your digestive system, thus improving the bowel movements. Water melon juice can keep you full for longer hours and is also good for the metabolism. It will give your stomach a cooling and relaxing sensation as well.
2. Cucumber juice
Similar to watermelon, cucumber is also high in water which helps in regulating the bowel system. It is a low calorie vegetable which affects lightly on the stomach and is also a natural laxative for the body. Cucumbers will keep you hydrated and maintain the stool consistency, this preventing and treating constipation. Cucumber juice is believed to be beneficial for your skin too.
Also read: Constipation Home Remedies: Natural Ways To Get Rid Of Constipation Pain
3. Beetroot and spinach juice
You can even have a beetroot, spinach and carrot juice for a healthy breakfast. It will not only satisfy your taste and hunger, but also promote bowel movements. It refuels the system and boost energy naturally, without any added sugar and calories. Beets are good sources of vitamins A, B, C, and E, and minerals such as iron, manganese, phosphorous, magnesium, potassium, silicon and sodium. Beetroot is considered to be a natural purifier and cleanser of the blood, beneficial for many digestive issues including constipation. Spinach is also a green leafy vegetable, high in folic acid and good for your digestive tract.
4. Bael and ginger juice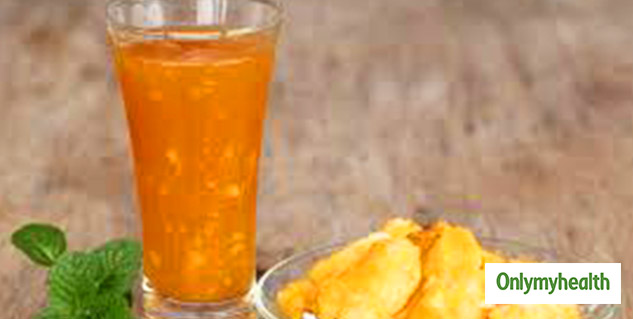 Ginger is also believed to be an excellent home remedy for constipation, especially among experts of herbal medicine. It is also referred as the warming herb as it has the tendency to increase heat generation in the body that can help in speeding up the digestion process. Ginger also has mild laxative effects that promote bowel movements. On the other hand, pulp of bael or wood apple fruit is an amazing ayurvedic remedy for constipation. You can also have bael sherbet along with tamarind water and jaggery mixed in it.
Also read: 8 Types of Foods That Cause Constipation
So, these were some healthy juices that can help in combating constipation and regulating bowel movement by Chief Nutritionist Shivani Sikri. Juice can be an easy natural remedy to try at home. Most pasteurised juices have the power to help in relieving constipation. However, juices that contain naturally-occurring sorbitol, such as prune, apple, and pear juices, are even more useful. Juice is a good way for adults who have constipation and should not be the first treatment for infants. Constipation in babies mainly starts to occur only after the consumption of solids.
Read more articles on Healthy diet