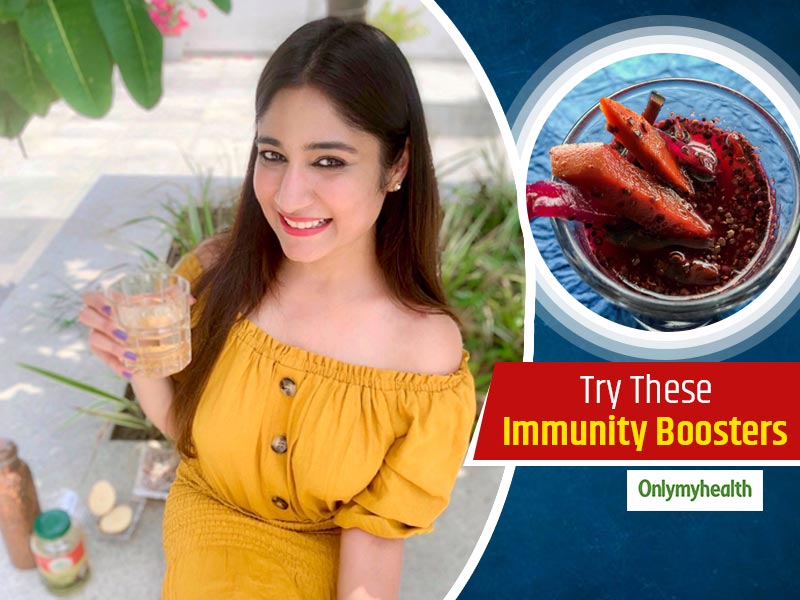 If you don't have a healthy immune system, you are more prone to get certain diseases. Especially in times when everyone is giving extra importance to their diet only not to fall sick, it is essential to understand that one needs to supplement their body with the required diet to enhance immunity. A proper and healthy diet can do wonders to one's health, and hence it is essential to understand the importance of taking immunity-building foods for complete health and wellness. With coronavirus, flu and other health concerns ruling the roost as of now, we endeavour to help you all cook up a meal, which is not just delicious but has specific health properties too.
Exclusive to Onlymhealth, I bring you some easy-to-make yet extremely healthy anti-inflammatory recipes to boost your immunity:
Ginger- Turmeric Carrot Cooler (Serves 2)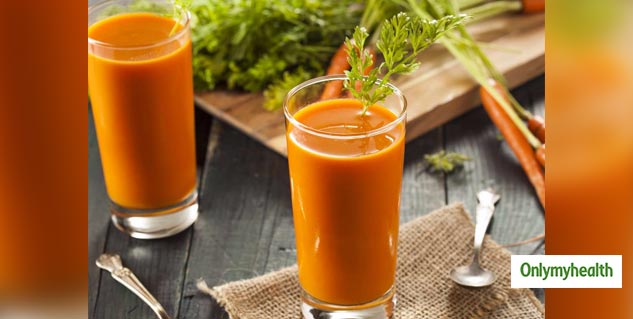 Ingredients:
1⁄2 inch ginger
1⁄4 inch fresh turmeric or 1 tsp powdered turmeric
3 carrots
1 cucumber
1 lemon
A pinch black pepper
Method:
Wash all the vegetables.
Juice vegetables in this order- Turmeric, celery, carrots, lemon, cucumber, ginger, turmeric
Stir and serve with a pinch of black pep
HEALTH BENEFIT: Turmeric is the high antioxidant spices as it has curcumin, black pepper has pepperin, which increases the absorption of curcumin. Ginger helps in preventing dry cough and also helps in digestion of this juice. Lemon is rich In Vitamin C, which is also an antioxidant and an immunity booster. This is an Immunity booster vegetable juice.
Also Read: Grandma's Kitchen Rules: Top Rules One Should Follow For Better Health, Explains Dr Swati Bathwal
Carrot and Beetroot Kanji (Serves 4-5)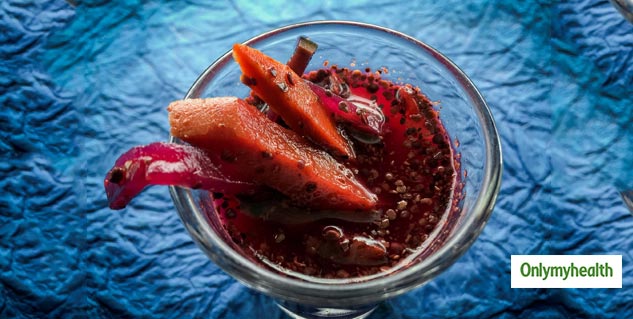 Ingredients:
1 cup carrots cut into 1-inch sticks
1 cup beetroot cut into 1-inch sticks
2 tablespoon ground mustard powder
1⁄2 tsp Kashmiri chilli powder
4-5 cups water
Method:
Put all ingredients into a big glass jar. Screw on a lid and leave in a warm corner to ferment at least 3 days.
This can be left in the sun on day
Fermentation might take longer in winter so you might need to leave it longer. This has a sour, pungent taste.
HEALTH BENEFIT: Kanji is an excellent probiotic. Your immunity is better if your gut health is excellent. This fermented drink has beneficial gut bacteria which makes our immunity strong.
Also Read: Cook Yourself A Healthy Meal With These 2 Simple Recipes By Dr Bathwal
Fresh Turmeric Pickle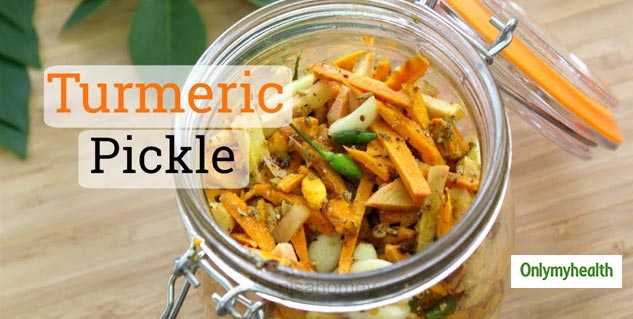 Ingredients
500 gm fresh turmeric
200gm fresh ginger
2 teaspoon salt
6 lemons
½ cup mustard oil
½ tsp mustard seeds
2 teaspoons black pepper
½ cup mustard oil
Method:
Wash and cut turmeric and ginger in long strips.
Heat mustard oil in a pan. Once the oil is hot, keep it aside.
Take juice out of lemons.
Pop mustard seeds. Once popped kept it aside.
Once mustard oil is slightly cooled, add mustard seeds and turmeric and ginger.
Mix lemon juice, salt and black pepper to turmeric and ginger mix.
Store in the airtight container and enjoy with meals.
Read more articles on Healthy Diet