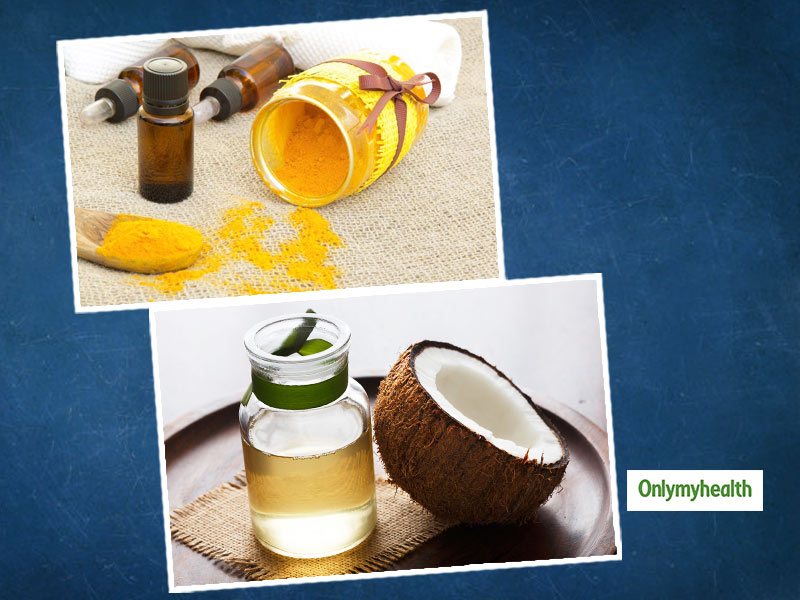 Health Benefits Of Turmeric And Coconut Oil: It is vital to keep your immune health in check. Immunity is metaphorically our bodyguard that protects us against the diseases caused by bacteria and viruses present in the environment. This shield protects the body from falling sick often and thus allows it to stay healthy. There are many ways in which you can boost your immune system, and I suggest you try the coconut and turmeric oil. These two have some amazing health benefits.
Coconut Oil
Coconut oil comprises caprylic acid and lauric acid; they are naturally antibacterial, antifungal and antiviral, which is highly crucial to strengthen the immunity system. They are also known to fight bacteria and create a hostile environment for viruses. It not only repairs a weakened immune system by improving white blood cell counts but also boosts your immunity, which helps the body to fight infections directly. In addition to this, coconut oil also improves our metabolism and supports digestion.
Also read: 10 Tips for Better Sleep
Mr Luke Coutinho, Adviser of Integrative Lifestyle and Nutrition at Purenutrition.me states that coconut oil can be used in various ways to help your immune system, such as: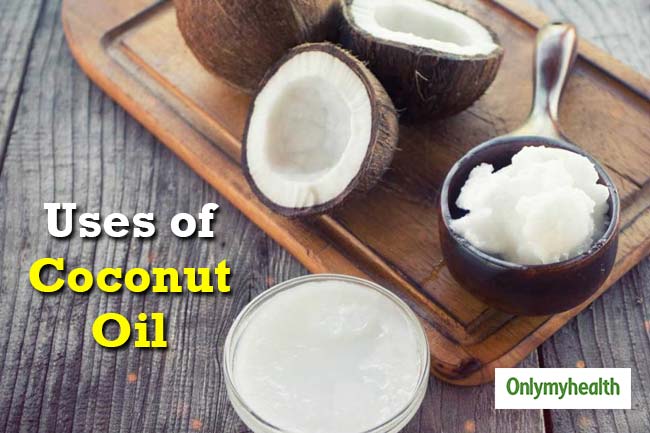 Coconut oil as cooking oil: You can use coconut oil for cooking purposes as it will help to reduce fatigue and also help you recover from any muscle pain in the body.
Coconut oil in food: Add coconut oil to your smoothies, cereal, yoghurt, coffee, baking, stir-frys or as a replacement to butter as this will add nutritious value to your food making it healthy.
Coconut oil for skin: Our skin absorbs everything straight into the bloodstream, within minutes of contact and hence coconut oil can act as a shield for your skin to protect you against viruses and bacteria. You can use it as a moisturizer, as a massage oil, and a make-up remover.
Turmeric Oil
Turmeric oil is derived from steam distilled Turmeric rhizomes plants. Curcumin is an active compound found in turmeric and is known to have anti-inflammatory properties that help boost immunity and protect your body from bacteria and antiviruses. Turmeric oil supports skin and hair health in addition to brain function and detoxification of the body.
Mr Luke Coutinho says that turmeric oil can be used in different ways to help your immune system, such as:
Turmeric oil as cooking oil: You can use turmeric oil as it protects your body from free radical damage and (while used for cooking) it helps detoxify protect your body from free radical damage.
Turmeric oil in aromatherapy: Its warm, earthy, woody scent relaxes your body and helps it repair and heal itself.
Turmeric oil in massage: Our skin absorbs turmeric oil and allows it to flow through the bloodstream and create a shield for your skin to protect it from foreign antibodies.
Turmeric oil for wounds: It works as a strong antibacterial and antiseptic agent that helps to cure minor burns, cuts, and bruises. These are several ways in which you can use these all-natural oils to boost your immunity and be healthy.
Read more articles on Mind & Body