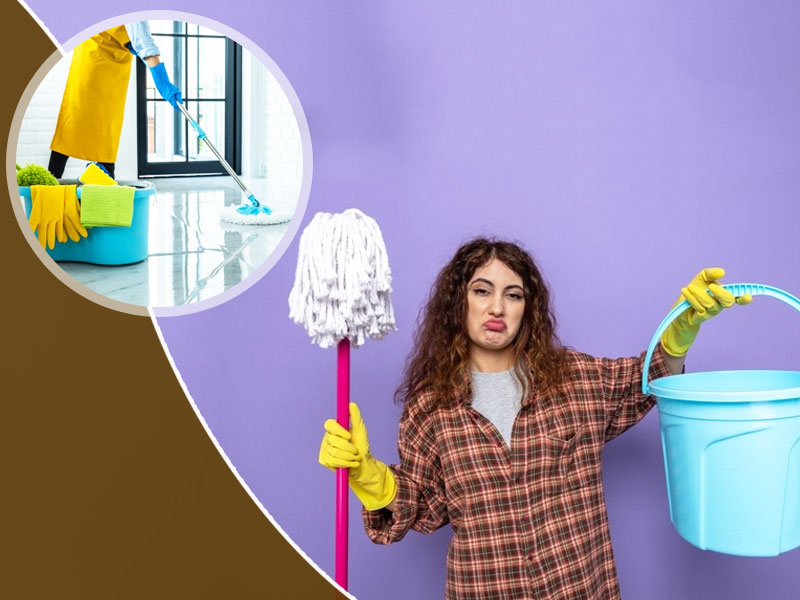 A lot of people depend on gyms and fitness centers to keep up with their exercise routine. Little do they know that they can stay fit and active while being at home and doing household chores. Yes, activities like sweeping and mopping the floor might look unpleasant but these are great for your mind and body. This not only exercises the body but there are more other health benefits attached to this practice. Talking about sweeping the floor, in particular, this is one household chore that has the capacity to balance your mind and body. If you have never done this, it is the right time to start. If you make this a habit, your health is secure.
#1 Burn calories
If you think that only the gym can give you the best workout, you're wrong. It goes a lot of hard work in cleaning the house with the most exercising parts being sweeping with a broom and mopping the floor. This would give you the best workout without going to the gym. It helps in burning calories just as you would by exercising in the gym.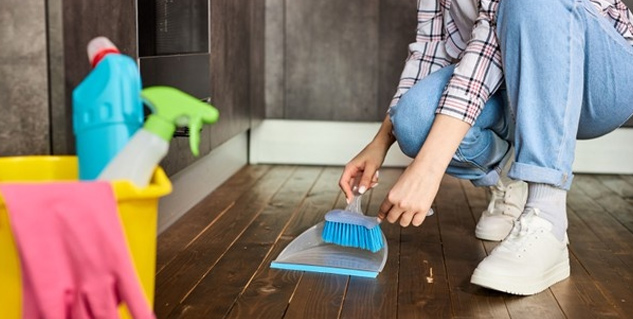 #2 Weight Control and Belly Fat Reduction
As you burn calories, your weight would also stay under control. We tend to eat more and work less when at home during weekends. This increases the chances of weight gain. By sweeping and mopping exercise, your weight will not increase but your belly fat would certainly decrease. How? There are beliefs as well as studies that mopping the floor in a seated position with your legs bend helps in cutting down the belly fat.
Also Read: Here Is The Ultimate Detailed Guide To Burn Belly Fat in Just 4 Weeks By Fitness Expert
#3 Lowers Stress Levels
Do you know that cleaning is therapeutic? Whatever form of cleaning you talk about be it sweeping the floor with a broom or mopping or just dry cleaning the house, it helps in lowering the stress levels. As you clean the surroundings, you'd feel less stressed and calmer. Upon seeing a clean and tidy environment, your brain gets relaxed and thus, it helps in bringing your calm back.
#4 Anger Management
Vent out all the anger you have inside through cleaning. There are times when you are mad at someone, instead of shouting at them, vent out your anger at the dust and bacteria. Surprisingly, when a person is angry, he/she cleans the best. This is a great exercise for anger management.
Also Read: Does Cleaning And Household Chores Count As Exercise? Here's All You Need To Know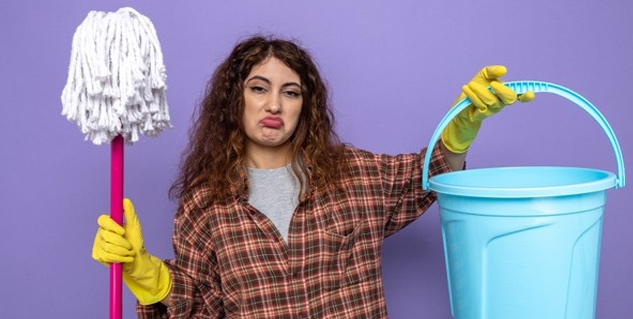 #5 Prevents Against Infections and Allergies
Most allergies and infections are caused due to dirt and dust that carry harmful particles, virus and bacteria. By cleaning your house regularly, you can keep all of these hostile factors at bay and secure the health of your and fellow residents. Use a good disinfectant, preferably a fragrant one such as lemon or lavender fragrance. This would not only sanitize the place but also leaves behind a soothing and refreshing fragrance to please your mind and body.
Read More in Mind and Body
All images Courtesy- freepik.com