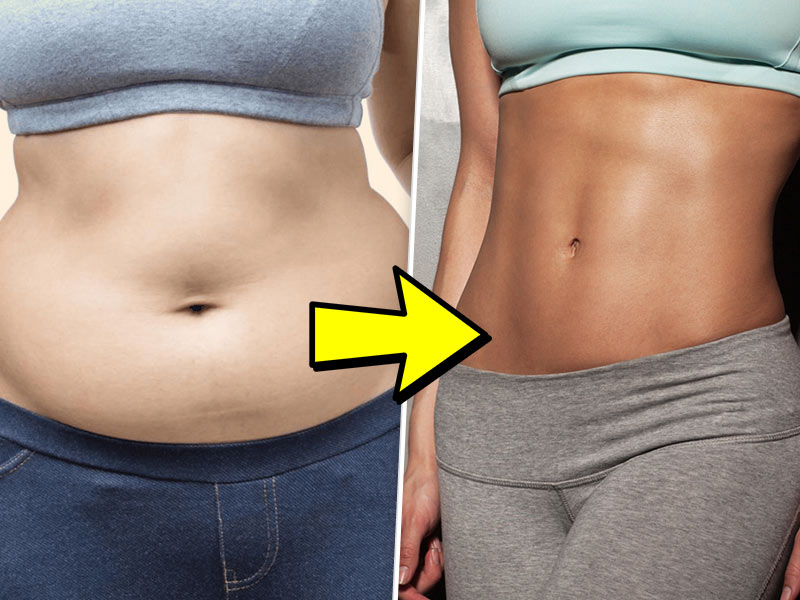 Belly fat should be declared the universal health issue, agree? Every third person seems to be upset with belly fat and looking for ways to reduce it. It is so scary that those who have a lean body practice measures to keep fat from accumulating around their waist! The worst part is, not being able to dissolve it despite trying diet meals and vigorous exercise regimens. But we have got a complete belly fat loss guide for you here. You will be able to adore and flaunt your slimmer waist in just four weeks. Excited to know more? Read this article for details.
Is it possible to lose all the belly fat in just 4 weeks?
Onlymyhealth reached out to Shwetambari Shetty, Fitness Expert at Cult.fit to know the answer to this question. She responds by saying, "Not all of it, but definitely some of it. Everyone I know wants a flat stomach, washboard abs, or six packs. While this is totally possible, it will take a great deal of effort, hard work and, most importantly, consistency. "
The Belly Burn program by cult.fit does not promote spot reduction, because that is not possible, it promotes building a strong core and while we exercise for a strong core, a lot of that belly fat will go away. This is elevated further with HIIT- these are workouts that alternate between high -and low-intensity. The powerful bursts of energy use more fat as fuel and the rest periods in between to help flush out waste products from muscles. This program has the perfect combination of burning full body fat and strengthening the core. And people who did it experienced just this.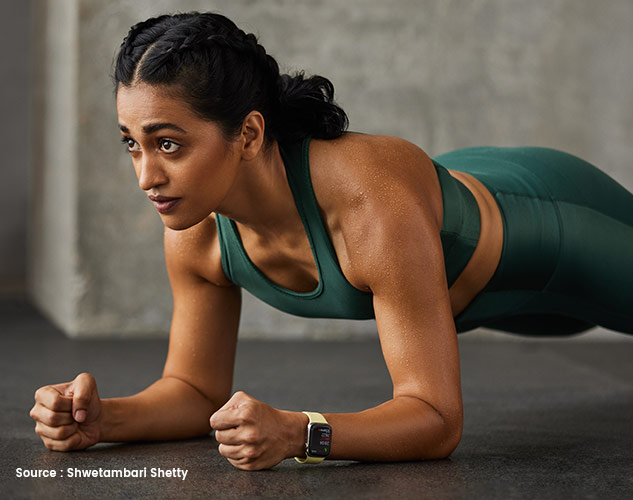 We had 30k+ people participating and engaging actively with us to get fitter using the workouts, meal plans, and group discussions. Because of this success, we are relaunching it again on August 9th for more people to aim for a great belly burn.
Simple At-Home Exercises To Cut Down Belly Fat
There are several ways you can include simple movements while working out at home to cut down on belly fat. These are just a few mentioned by Shwetambari Shetty:
Squats
Planks and its many variations
Hip Bridges
Burpees
Dead Bug
Mountain Climbers
Bird Dog
Skipping
High Knees
How to plan meals if you are aiming at faster fat burns?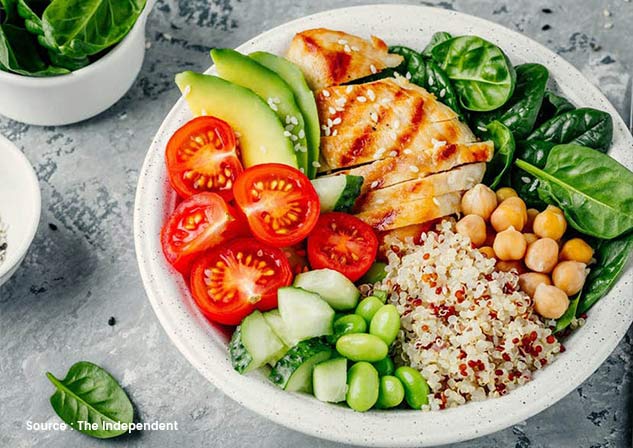 Getting your food right can shrink fat cells by up to 18%, especially subcutaneous fat! For starters, we can figure out our current calorie intake and cut it by a quarter. Make sure your daily intake of food has:
30– 35% protein
40–45% carbohydrates
20–25% fat
"Did I say fat? Yep! You can include foods with good fat like nuts, avocado, coconut, olive oil as they are great for fat loss. So add complex carbs, good carbs, good fat and a lot of protein to your diet if you are aiming for a good amount of fat burn," says Shwetambari Shetty.
Besides, let's talk about specific foods that should be included in daily diet.
Protein-dense foods
Chickpeas
Eggs
Chicken
Tofu
Peas
Good Carbohydrates
Beetroot
Carrot
Pumpkin
Quinoa
Good Fats
Nuts
Avocado
Coconut oil
Olive oil
How to challenge yourself to achieve fitness goals?
The first tip that Shwetambari Shetty want to give you is- have a workout buddy. And if you do not have them amongst your friends or family, join workouts that are group-based. This is possible even when you are working out from home! For example, on online live workouts, you are working out together with many other people. You are competing using the energy meter on the app to get a great score and rank. Even with specific programs like Belly Burn you are a part of a group with strangers who are there with the same goal as yours and who will motivate and inspire you to do your best, never miss a workout, and get to your goal.
You need to be accountable. And that can be to yourself, to your trainer, to your family or friend or to a group of people who you only know through your workouts.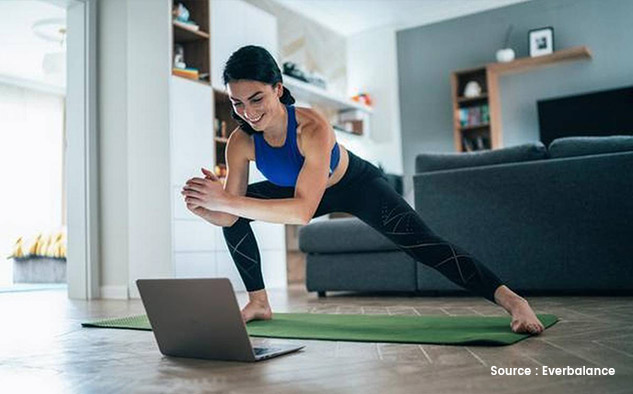 How do online or offline fitness courses help in weight management?
"Online and offline courses are a great way to get started, focus on your goals, and measure success at different points. However, it is just a tool in your weight management journey and it cannot end once a course ends. You may have access to the best course designed by the best fitness brand. But none of that will help, if you are not consistent. When you are regularly exercising, eating right, moving, sleeping well, the by-product is weight loss," concludes Shwetambari Shetty.
And to be regular sometimes we need that accountability which courses, workout buddies, trainers etc. can provide, as I mentioned above.
Read More Articles in Weight Management