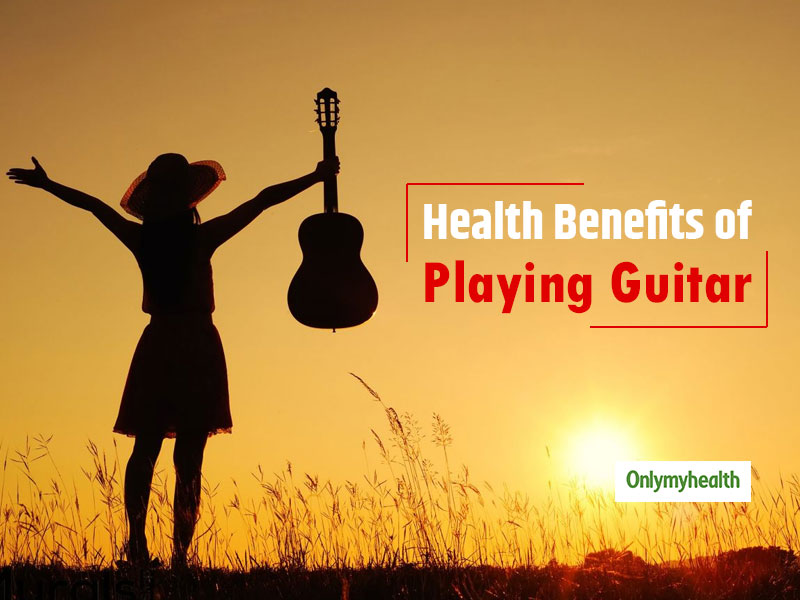 Playing guitar holds some exceptional health and wellness benefits. It is regarded as one of the best therapies for mind and body. Here are eight advantages of playing in guitar.
From enhancing your creativity to releasing stress to exercising your muscles, playing guitar is definitely a hobby that boosts holistic health. You must have seen guitarists being at peace and less stressed about life. It is so because this activity harmonizes the mind and body which keeps a lot of health problems at bay. Here are eight reasons why you should begin taking guitar lessons right away.
1. It is extremely therapeutic
Music is the best therapy for mind, body and soul. Guitar is one of the prominent music components which brings a sense of relaxation and calmness to the entire body. While playing the guitar, you'll feel like your stress is going away. It also enhances your memory power by increasing focus and concentration.
2. Good for heart health
Researchers have established a connection between music and blood pressure. Good and soothing music lowers down your BP thus improving heart health. Read all about music and heart health here.
3. Boosts creativity
Once you've learnt to play existing tunes on the guitar, it becomes easy for you to create your original music. It unleashes your creativity as you keep trying to create something every now and then. Your uniqueness is boosted.
4. Prevents brain decline
With age, our brain ages as brain cells begin to die. Learning a good musical instrument such as guitar boosts grey matter in the brain which strengthens memory power and enhances overall cognition. Thus, it slows down mental decline.
5. Playing guitar helps you to build your own community
Regular jamming sessions can help you build your circle of audience. You will see like-minded people joining you which is a positive sign. Your talent attracts only positive souls around and therefore, your circle would consist only sensible positive people. You'll make new friends and have a healthy social life. Share your passion with others to make name and fame.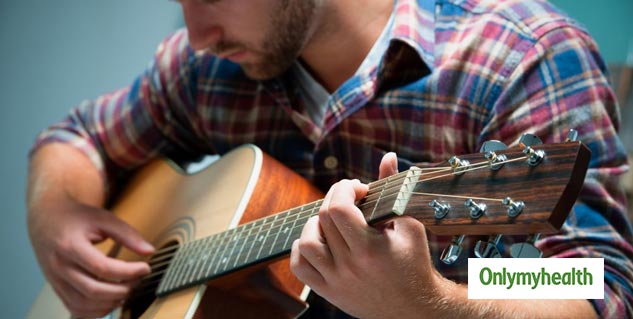 Also Read: Music Enhances Workout By Making It More Enjoyable
6. It helps to put your feelings out through music
There are times when you fail to express yourself in words, that's when music comes to your rescue. This helps you to vent out your emotions in a positive manner.
7. Increases self-confidence
Playing guitar and other musical instruments greatly impact your confidence levels. As you play, you'll get a sense of satisfaction that you're producing something productive. Music would positively boost your mental health. So, take your guitar and play some good music for your friends and family.
Also Read: The Power of Music: Here's All You Need to Know About Music Therapy, Healing Music
8. This has a transformational power
Last but certainly not the least, playing guitar holds the power to transform your complete inner self for the good. It is the greatest way to connect to your self and become the best version of you. It also brings you close to nature, environment and people crossing all kinds of barriers. Guitarists have a satisfying look on their faces which makes their feelings evident.
Watch this video for more.
Read More on Mind and Body