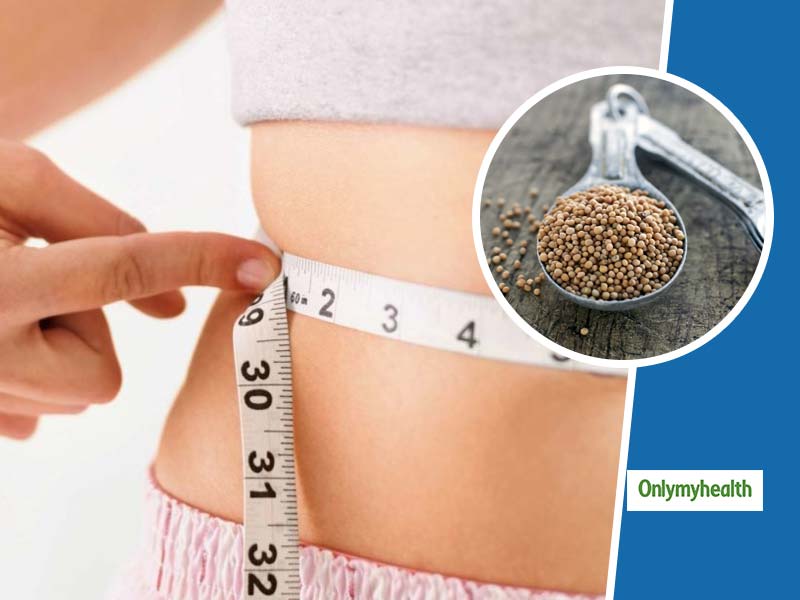 Weight loss becomes a bit difficult in changing weather. The reason behind this is that during weather change, you feel more hungry, and due to the lockdown laziness, it is also challenging to exercise. In such a situation, you cannot let your weight increase continuously because obesity causes many kinds of life-threatening diseases. But it is also not right that for fear of obesity, you forcefully stop your tongue from eating boring things. The solution to this obstacle is your 'Mustard Seeds'. Yes, there are many Indian spices, that your metabolism boosts and you lose weight. If you add half a teaspoon of mustard seeds to your daily diet, you get the following benefits.
Why is it beneficial in weight loss?
Have you heard about one such fantastic ingredient 'mustard seed'? Mustard seeds have meagre calories, but they have good fibre content. According to a study done by Oxford Polytechnic Institute of England, one teaspoon mustard seed increases your metabolism by 25%. This causes you to burn at least 45 calories more than average every hour. Besides, the stomach has to work extra hard to digest the complex fibre of mustard seeds, due to which you use some extra energy.
Also Read: If You Are Planning To Start A New Diet Here Are A Few Things You Need To Know
Other benefits of mustard seeds
Mustard seeds are small but have significant benefits. They are rich in antioxidants, fibre and minerals. Let us tell you that mustard seeds, along with relaxing the muscles, also helps in reducing weight. Mustard seeds have been being acquired by people for centuries. Here you can get sufficient information about the benefits of eating mustard seeds.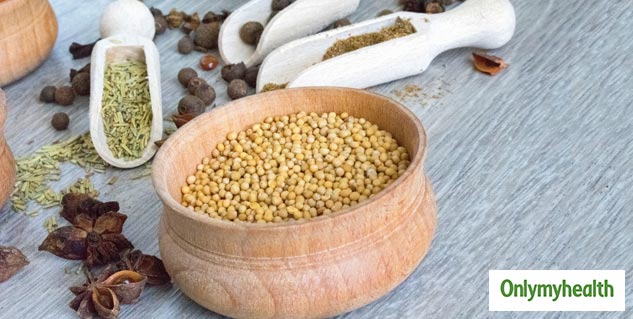 Mustard seeds protect against diseases like Alzheimer's and Cancer: The use of mustard seeds keeps both your heart and mind healthy. The antioxidants present in mustard protect you from many diseases like cancer and Alzheimer's. The remarkable thing about these seeds is that there is no sugar in them, so they are healthy for your heart too. Daily intake of mustard also relieves artery diseases (cardiovascular disease).
Mustard seeds enhance the taste of food: Mustard seeds can be used to add the tempering to food. These seeds are predominantly used in South Indian foods, as they enhance the taste of food. It would be best if you also used half a teaspoon of mustard seeds in your daily diet. This will give you taste and health. Due to their liking, sauces and spreads made from mustard seeds are also used in many processed foods.
Mustard seeds are beneficial for the stomach and digestion: The use of mustard seeds keeps your digestion better and also relieves problems like constipation, gas. Its daily use eliminates all of the matters related to your stomach. You can again eat mustard seeds by crushing them and sprinkling them over the dish and salad.
Mustard seeds prevent headaches: The benefits of eating mustard seeds help a lot in migraine headaches. Mustard seeds are rich in magnesium which relaxes the nerves and also gives relief in headache.
Mustard seed is helpful for asthmatics: The mustard seeds are helpful for asthma. This is because of a mineral called magnesium present in mustard seeds. Do you know that consuming magnesium relaxes the muscles?
Read more articles on Weight Management