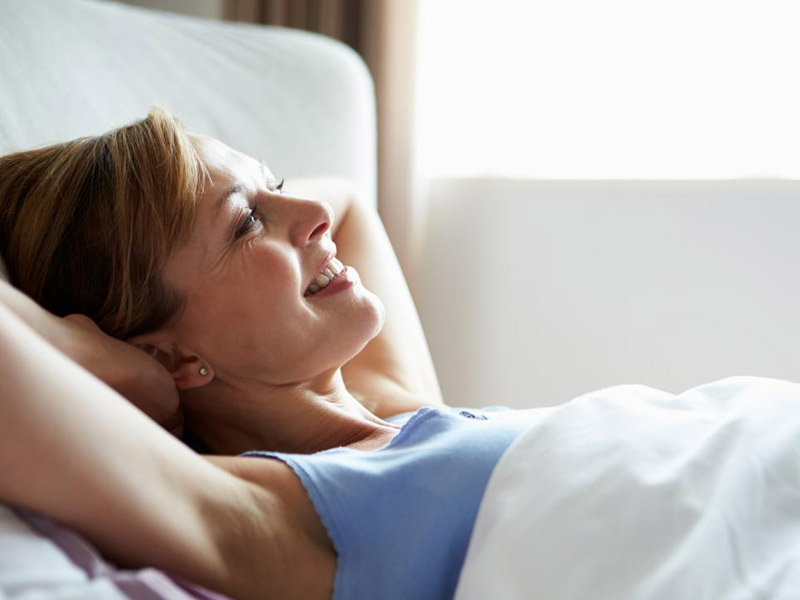 Where pleasure is a feeling that we all strive for and where there is a lot of stigma around the topic of masturbation, then let it be for either gender. Many doctors have stressed upon the benefits of this self pleasure technique and its importance for overall sexual wellbeing. Where in the 21st century it is not just the doctors but several sexual health educators as well who have been talking about the benefits of masturbation for female.
Masturbation leads to orgasm which makes your brain work hard in order to release hormones such as dopamine and serotonin. These hormones are generally known as the 'feel good hormones', which help you to experience the feeling of pleasure along with satisfaction. We could never ever stress enough upon the benefits of masturbation and the ways in which orgasm can benefit your health and hence here you can learn about the benefits of female masturbation and it's importance from none other than Dr. Tanya, MBBS, Msc(Oxon) FRSPH a.k.a Dr. Cuterus.
Health benefits of Female Masturbation
Although the doctors around the globe along with the sex educators have been stressing g upon the benefits of sexual wellbeing and importance of self pleasure, but this topic is still seen as a stigma in the societies around the world. Where this stigma usually prevailing in people's mind due to the way in which they have been brought up and their excess to sex education. Living in the 21st century we all must be aware about things that can make us feel good and benefit our health.
View this post on Instagram
Here are some of the health benefits of female masturbation as explained by Dr. Tanya in her latest Instagram post- "There are many myths revolving around the topic of masturbation but it is important to know that it is good for your healthy and comes with many benefits such as promoting good heart health, lowering down the stress levels and inducing better sleep, release oxytocin which leads to better partner bonding and more self love, self pleasure leads to no sexually transmitted diseases and some studies conducted around the globe also show that regular masturbation can even reduce the risk of prostate cancer to a certain extent. Masturbation comes along with a lot many health benefits and is a healthy expression of sexuality. If you are someone who is feeling stressed out about how much you should masturbate then you must seek help from a therapist as being a specialist this person can guide you well."
#1. Low Stress Levels
Where stress is something that we all experience at some point in our life or for some it can be a regular thing. Where stress can make you anxious and can affect your sleep cycles as well, reducing it and preventing it from aggravating any further is important. When we all are aware about the saying that an apple a day can keep the doctor away, it is time to learn a new saying which goes like- An orgasm a day keeps the stress away! Well it's not just a rhyme but a proven fact that many doctors and sexual health experts swear by. As you orgasm, a hormone called oxytocin is released into the bloodstream which is usually known as the love hormone. These hormones make you feel lighter and happier which leads to improved health and wellbeing and results in reduced stress.
#2. Better Sleep
No one knows about the importance of sleep better than a student who is trying to meet the assignment deadlines. We all are aware about the importance and benefits of sleep and ways in which it can affect our overall health and wellbeing. While we sleep our body works on repairing, replenishing and regenerating itself and hence in order to fight various diseases and damages, a good sleep is essential. Good sleep is associated with improved productivity and concentration along with proper weight management. Skipping on sleep can increase your chances of getting affected with heart related diseases and disorders along with affecting your metabolism.
A hormone called vasopressin is released when a person masturbates which is accompanied by another hormone known as melatonin. These hormones help in relaxing your mind and control your sleep cycle by relieving stress and hence induce better sleep.
#3. Healthy Heart
Well who knew that sexual wellbeing can actually lead to a good cardiovascular health and can be helpful in keeping all those heart diseases at bay. Some of the researchers have proven that self pleasure and masturbation can make your heart workout a little by increasing your breathing and heart rate. This increased heart rate makes your heart to workout a little and hence over a certain period of time, masturbation is said to contribute a bit into a person's improved cardiovascular functioning. The power and endurance of cardiovascular health depends upon how vigorously a woman masturbates and if she can sustain her heart rate and get that sweat out while masturbating then it can be really great for her cardiovascular health.
#4. Protection from STDs
Where after pregnancy sexually transmitted diseases are something people are scared of when it comes to being sexually active. Where there is always a risk of getting infected with these diseases in case of unprotected sex, it is always advise to take proper protection while having a sexual intercourse with a partner(s). One of the top benefits of self pleasure and masturbation is that one needs not to be afraid of getting infected with STDs and hence can enjoy their time in peace. With masturbation being one of the safest sexual activities with no chances of getting affected with STDs or any other kind of infection.
Also Read: 5 Common Myths About Sexually-Transmitted Diseases
#5. Eases cramps
Women around the globe are living proof of how unbearably painful and uncomfortable menstrual cramps are. Several remedies to ease these cramps have been used by the women for years such as the use of hot water bottles, painkillers and practicing various yoga postures. Well you would be surprised to know that masturbation will not just give you the feeling of pleasure but can also be helpful in easing the menstrual cramps. The release of endorphin hormone in the bloodstream results in easing the menstrual pain, relieves stress and reduces the discomfort caused by the cramps.
This article is based upon a post by Dr. Tanya, MBBS, Msc(Oxon) FRSPH a.k.a Dr. cuterus on her Instagram profile