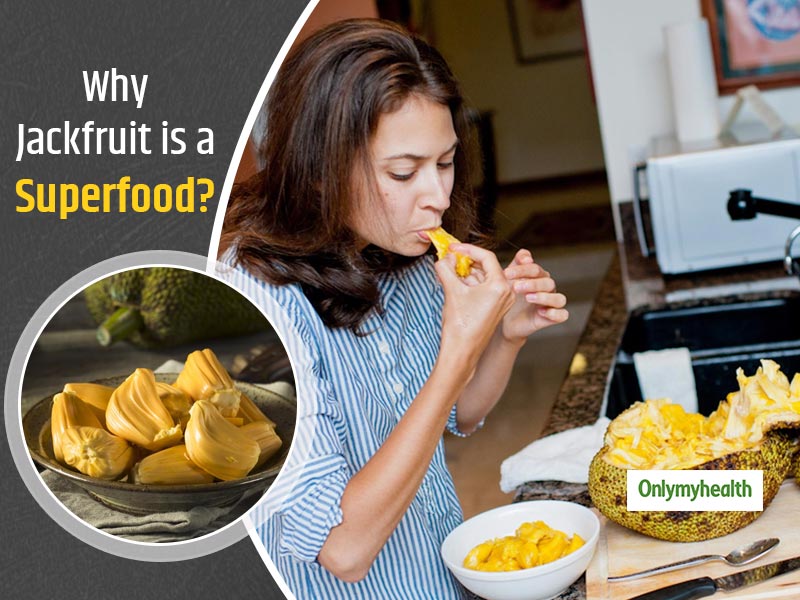 Talking about superfoods, most of us only count nuts and seeds unaware of other foods with the same or better potential. Jackfruit is consumed as both vegetable(when raw) and fruit(when ripe). This nutrient-dense food is a great vegetarian food that mimics the non-vegetarian taste and this is why it is a great alternative for meat. Still, a lot of people refrain from eating this for its distinct appearance, sticky texture or unpleasant smell. Let us tell you why you should not miss out on this amazing food.
Regulates Blood Sugar
One of the many health benefits of eating jackfruit is blood sugar control. This fruit is great for diabetics as it has a low glycemic index which helps in normalizing blood sugar levels and prevents them from shooting up. The American Diabetes Association has also certified this fact after they found that jackfruit has the properties to lower plasma glucose levels that reduce the risk of diabetes. A diabetic person can have this fruit without a second thought.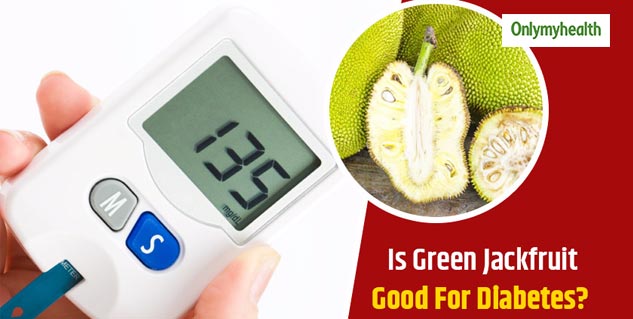 High vitamin C content
Vitamin C is one of the essential vitamins for the human body. Not only it protects against seasonal infections and flu but also reduces inflammation that increases the possibility of chronic illnesses such as cancer and heart diseases.
Also Read: Green Jackfruit Flour Is A Good Substitute For Whole Wheat Flour
Blood Pressure Control
Another very common health problem that a lot of people are dealing with is high blood pressure or hypertension. Jackfruit contains flavanones that possess blood pressure-lowering properties. Additionally, it also keeps cholesterol in check to ward off various health complications caused due to high cholesterol and hypertension such as heart attack, stroke, cardiovascular diseases, etc. Refer to this Instagram post but celebrity nutritionist Rujuta Diwekar to know about Jackfruit benefits.
Prevents type-2 diabetes
This fruit can specifically be great to prevent the risk of type-2 diabetes. This is a lifelong condition that requires a lot of care. If you do not want to fall prey to this disease, you must watch out your diet. Adding jackfruit to the diet can keep type-2 diabetes at bay. It has carotenoids that are great for diabetes and heart health. This means this fruit can protect you from many serious illnesses.
Boosts immunity
As long as our body's defense system is strong, we are safe from minor and major illnesses. In current times, immunity is one of the most important things that we need to consider. Apart from drinking immunity booster drinks like ayush kwath, we should also eat foods that boost immunity. Jackfruit has high vitamin C and vitamin A content which helps in boosting immunity.
Also Read: Overdose Of Immunity Booster Kadha? Learn Why Is It Harmful To Your Health?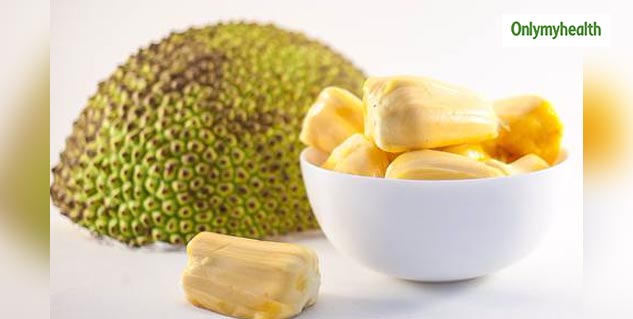 Great for skin and hair
Ever thought that jackfruit can do any good to your skin and hair? If not, we will tell you why this vegetable-cum-fruit can give you lustrous hair and smooth skin. Eating kathal or jackfruit can forestall your aging. It has high nutrient composition along with vital vitamins and antioxidants that are all good for skin and hair. Therefore, you must consume this fruit.
We believe these reasons or health benefits are enough to tell you the importance of eating jackfruit either raw or ripe. Thus, you must add this to your diet.
Read More Articles in Healthy Diet