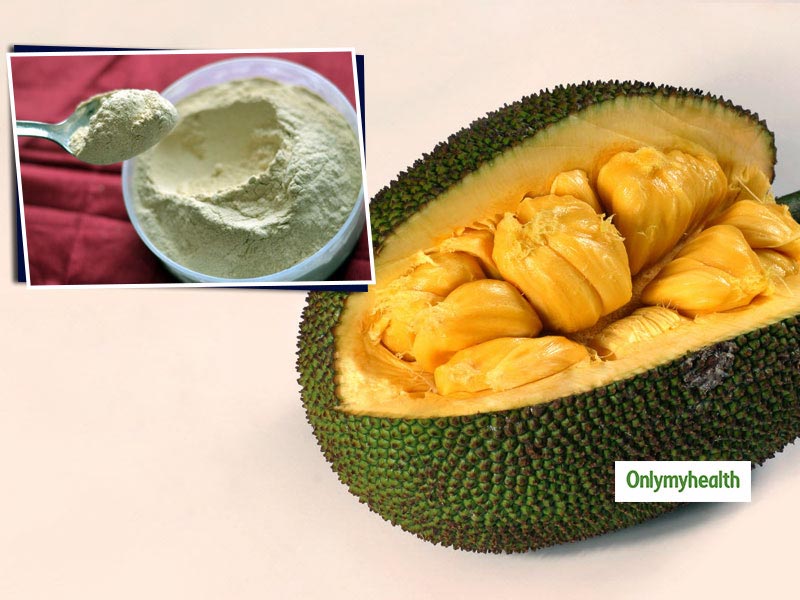 Green Jackfruit Flour Health Benefits: Jackfruit is a kind of superfood because it has all the nutritional properties. It is used as a fruit, pickle, dry-fruit and vegetarian meat. In North-India, tender jackfruit or kathal is a delicious vegetable and in Bengal, it is gach-patha (tree mutton). In Kerala, it is known as the main source of healthy carbohydrate. Raw jackfruit vegetable is eaten as a substitute for rice and bread, as well as protein curries such as fish or chickpeas. Apart from this, it is also very beneficial in lifestyle-related diseases. But do you know that jackfruit is being seen as a healthy alternative to rice and bread?
"Jackfruit flour has several health benefits. It is quite beneficial for conditions such as diabetes, controlling cholesterol, and also in colon cancer. Since green jackfruit flour has lower Glycemic Load and is high in fibre, this is why green jackfruit flour is quite adept in managing blood sugar as compared to whole wheat flour and rice" says Ms Avni Kaul, Nutritionist, Wellness Coach & Certified Diabetes Educator, Founder of NutriActivania.
Diabetes
According to a research study published in the International Journal of Diabetes, the calorie, carbohydrate and glycemic load in jackfruit are 40% less than that of rice. In this way, it can potentially make it a healthier substitute to rice. Apart from this, it is most beneficial for people suffering from diabetes. Besides, the amount of fibre in raw jackfruit is also perfect. On the other hand, it is also said that if diabetes patients consume jackfruit continuously, then their blood sugar starts to decrease. Also, there is no reduction in their energy level from anywhere.
Also Read: Include These Proteins in Your Diet For a Flat Stomach
Raw jackfruit flour
Besides, many lifestyle-related diseases, which are caused by our high-calorie and low-fibre diet, have many benefits from using raw jackfruit flour in food. Flour made by grinding raw jackfruit seeds can control lifestyle-related diseases like blood pressure and obesity to an extent. At the same time, rotis and momos made from a mixture of jackfruit flour and root starch are quite tasty and healthy. Some people find jackfruit seed flour a bit bitter but still people like it.
Also Read: Bhumi Pednekar: The Inspirational Diet and Workout Secrets Of The Birthday Girl
Beneficial in building health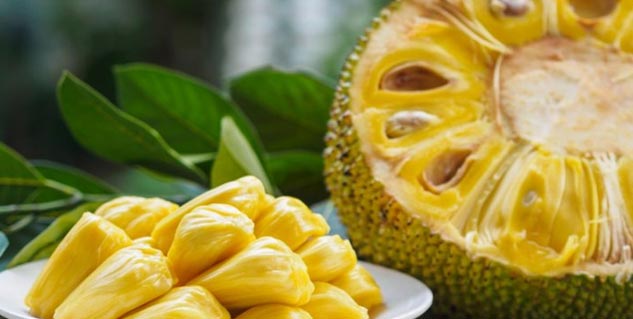 Jackfruit is the only fruit that can be consumed as a food due to its low acidity, which is better than your regular carbohydrates like wheat and rice. A study conducted by the National Health Service, UK, showed that low consumption of vegetables and fruits is decreasing people's lifespan due to lack of exercise. Therefore, when we cook and eat raw jackfruit as food, then the quantity of vegetable and fruit in one meal is equal to it.
Lowers cholesterol
Raw jackfruit is soluble fibre, as it helps in removing cholesterol from your body. So if you use jackfruit in your daily meal instead of rice and bread, then cholesterol will always be low in your body.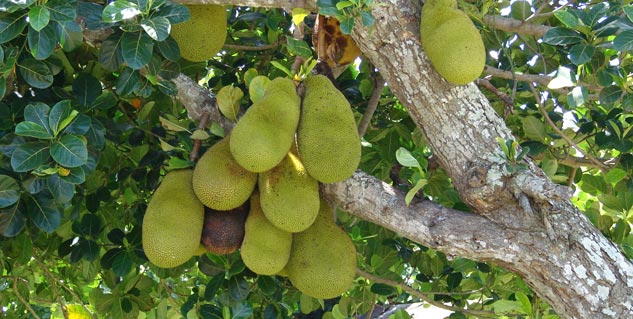 Beneficial in colon cancer
Abnormal growth of cells in the colon, rectal (or both) is called colon cancer. It is also called colorectal, bowel, rectal cancer. Also in the common language, people often call colon cancer, the cancer of the large intestine. The amount of insoluble fibre in ripe jackfruit is much larger than that of rice or loaves. It improves bowel movement, which makes fibre comfortable in colon cancer.
Read more articles on Healthy Diet