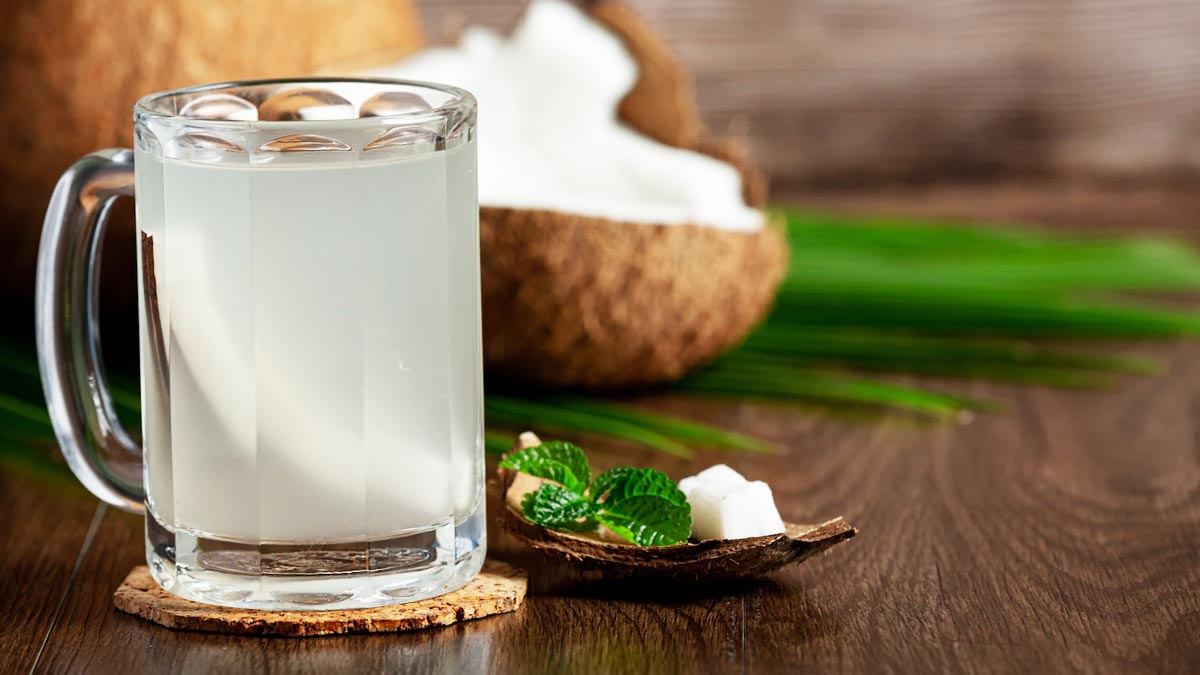 Coconut water is considered a miracle drink by many. From helping beat the summer heat to serving as an instant boost of energy, coconut water benefits the mind and body to great lengths. Coconut water is low in calories and full of natural enzymes and minerals like potassium which makes it a super drink. While a good sip of fresh coconut water anytime is a great detoxifying drink, drinking it on an empty stomach can double the health benefits.
What is the best time to drink coconut water?
Unlike other healthy beverages, there is no best time to have coconut water. However, drinking it on an empty stomach helps reap the maximum benefits of coconut water. Drinking coconut water first thing in the morning on an empty stomach can help in several ways.
Coconut water contains lauric acid, which boosts immunity, kick-starts the metabolism and facilitates weight loss. Pregnant women are often recommended to have coconut water on a daily basis to fight dehydration and constipation. Additionally, coconut water helps in dealing with morning sickness and heartburn, which again are common symptoms of pregnancy.
Benefits of drinking coconut water on an empty stomach
Here are a few health benefits of drinking water on an empty stomach on a daily basis.
1. Weight loss
Coconut water contains potassium and high levels of bioactive enzymes, which helps in improving the metabolic rate in the body. Thereby, helping muscles to burn more calories than usual. Hence, drinking coconut water several times a day will help the body in staying refreshed which in turn leads to weight loss.
2. Prevents dehydration
Sports drinks are loaded with added sugars and flavorings however, coconut water is low in calories and carbohydrates. The electrolytes of potassium, sodium and magnesium play a vital role in coconut water's health benefits. Nutritionists also suggest that incorporating coconut water while working out and exercising helps as it is the best way to hydrate.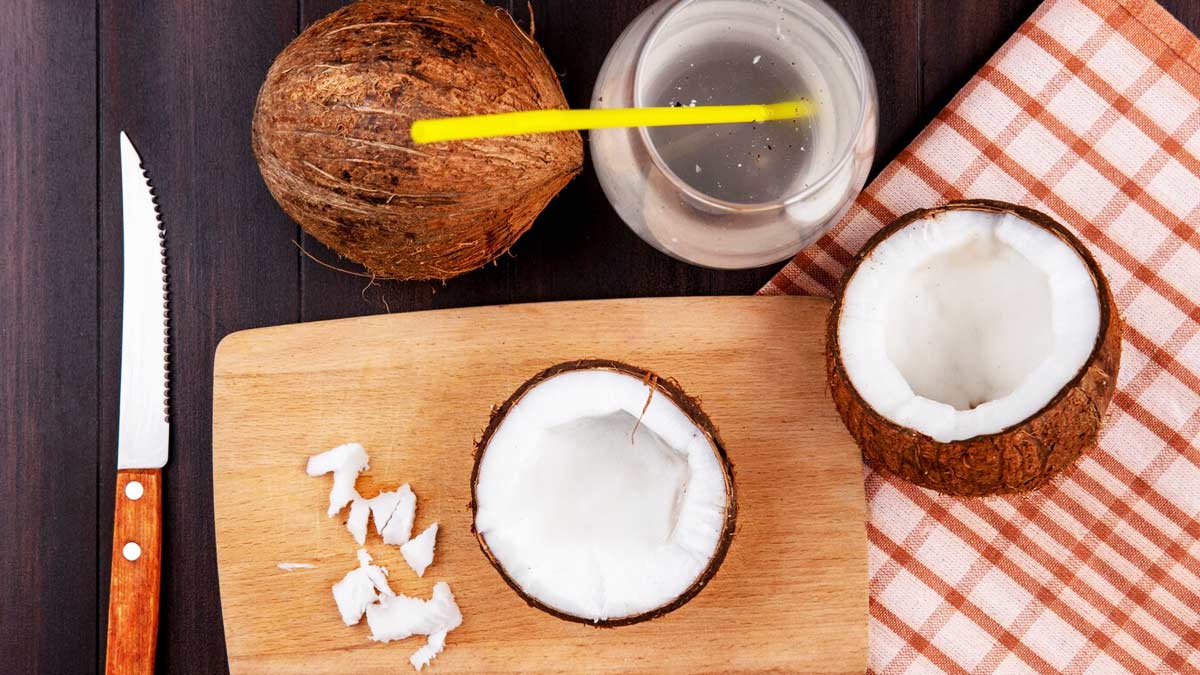 Also read: Study Reveals Men Are More Susceptible To Most Type Of Cancer Than Women
3. Free of fat and cholesterol
Coconut water is 94% water and is completely fat-free and cholesterol-free. Coconut water is also safe for most adults when consumed as a drink. However, if consumed in large amounts, coconut water might also cause potassium levels in the blood to get too high.
4. Kidney stone prevention
Staying hydrated is key to preventing kidney stones. Drinking coconut water, as part of a balanced diet, helps in offering relief as it flushes away all the toxins from the body. A 2018 study also showed that coconut water increased the removal of excess potassium, chloride and citrate in urine.
5. Healthier skin
Coconut water is a great aid that helps in fighting against acne due to its antimicrobial properties. A preliminary 2017 study also suggests that consuming coconut water may help the antioxidant system by neutralising the effects of free radicals in the body.