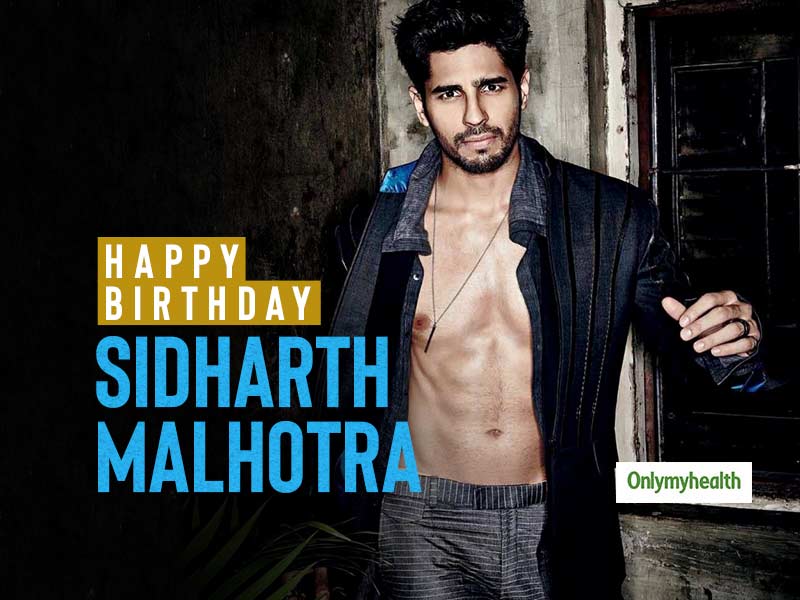 Bollywood's handsome hunk is turning 35 tomorrow. Sidharth Malhotra started his career with modeling. The Delhi University graduate entered modeling while he was just 18. After traveling to a much higher position in the industry, he concluded on the note that he is dissatisfied with the work he is doing. On this note, he decided to switch towards Bollywood. The talented young star, then held the post of assistant director in Johar's, My Name Is Khan. After trying a hand over all these work profiles, he finally decided to pursue acting. In 2012 Sid, made a debut with the much glamourous movie, Student Of The Year, after which there was no looking back. SOTY was a grand success with a profit of over 700 million. Though Sidharth has been seen in different roles, one thing that never went out of the box was his sporty and fit body. On his birthday let us take a look over his fitness regime, which gives this star a body people would drool over.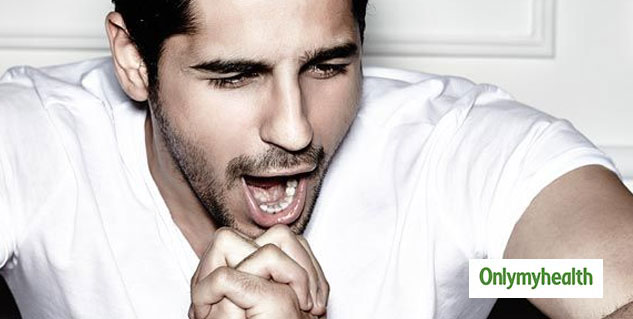 Sidharth Malhotra is a firm believer in taking a diet that suits one's body. In an interview, he had revealed that according to his blood type, there are certain foods that he should keep himself away from, like wheat and dairy. His body demands a protein-rich diet. Here we have a few exclusive factors that one should follow for a fit body, inspired by Sidharth fitness regime.
Also Read: Happy Birthday Deepika Padukone: Know The Secret Mantra Behind Her Stunning Looks
Eat at the right time
Sidharth says, that eating at the right time is very important for maintaining proper body weight. According to Sid the first meal of the day should be the heaviest. Carbohydrate content should gradually decrease in the later hours of the day. Dinner should be the lightest meal of the entire day with no or minimal carbohydrate contents.
Prefer cooked veggies
In this salad era, we often add raw veggies to our food. As per Sidharth, consuming a raw vegetable is not just unhygienic rather it is nutrient deficient. Certain bioactive compounds are easily absorbable by the body when the food product is priorly cooked. Hence it is advisable to consume cooked food.
Juices betray
We often see fruit juices whenever we picture the word 'healthy' in our minds. Sidharth is not fond of consuming juices, he says that juices are sugar-coated. Juices lack fiber content and are very high in sugars, making its health factor drain. Wholesome fruits are way healthier than juices as they keep the natural goodness of foods intact.
View this post on Instagram
Also Read: Sakshi Tanwar Birthday: The Queen Of Television Soaps Is A Dotting Mother To Her Adopted Daughter
Sweets are not that sweet
Sidharth Malhotra is an inspiration when it comes to having a sweet tooth and still being in shape. Sidharth confessed of having a big room for sweets in his heat, chocolate fudge from Nirula's is something very heartwarming for him. Despite having these sugary taste buds, the young star keeps a check over his sugar intake. He consumes only those chocolates that have 70% coca.
Exercising Routine
He starts with warm up exercises for 10 mins. Then stretch this to cardio and weight training, and push-ups, plus three different types of exercises. He is a preacher of his fitness regime and leaves no stone unturned when it comes to exercise.
Read more articles on Exercise & Fitness