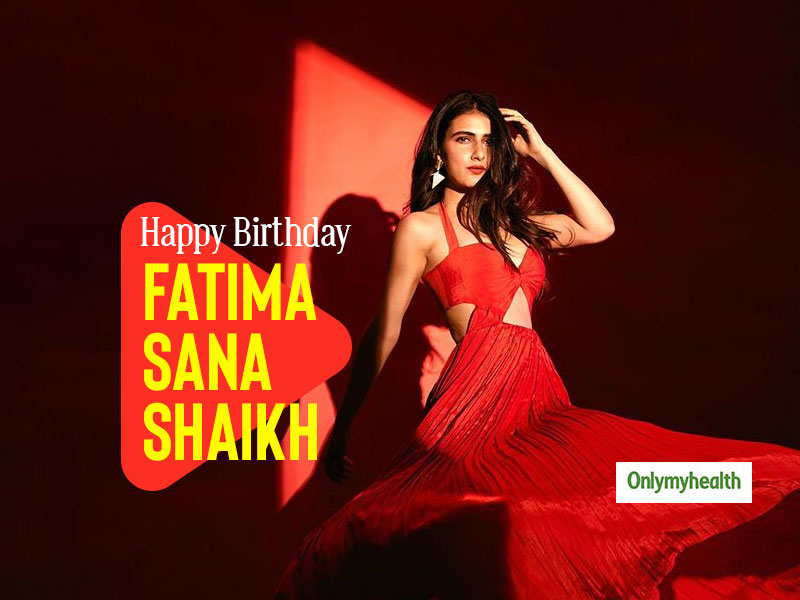 Primarily known for playing the role of 'Geeta Phogat' in the film 'Dangal', actress Fatima Sana Shaikh will celebrate her 28th birthday on 11th January. From being a wrestler in her debut film 'Dangal' to learning sword fighting and archery for the film 'Thugs of Hindustan' the free-flowing actress has always been someone who has welcomed every opportunity with open arms. Fatima started her career with Kamal Hassan and Tabu's Chachi 420 as a child actor. After a good long break, she made a memorable comeback in the Aamir Khan-starrer 'Dangal' where she nailed the real-life of Geeta Phogat on that silver screen.
View this post on Instagram
Fatima is super fit and beautiful, but it is not just her young age that keeps her fit, this powerful young lady also sweats in the gym for hours to stay as lean as she is. In a series of posts and stories, which Fatima shares on her social media handle, it can be seen that the versatile actress includes everything from running to cardio, strength training, jumping and much more to maintain her body.
Also Read Head For A Workout With Banana As Your Pre-Workout Meal. Know It's Benefits
Fatima Sana Shaikh's Fitness Plan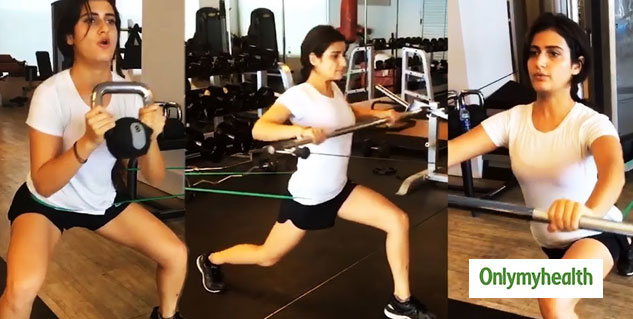 In an interaction with Mid-Day.com, the actress says that her fitness training has been something, which is defined by her choice of films and when she's free, she trains on the things that excite her as she can't do the same thing every day. Although, apart from functional training, she maintains a fitness regime which consists of kick-boxing at least thrice a week and dance training in the remaining four days. She doesn't have a particular routine, but she keeps on training regularly.
Also Read Best Sprint Workouts For Beginners To Burn Calories And Boost Metabolism
She also mentioned that she's so excited while exercising that she often kick-boxes with boys so that she could have a fair and challenging competition. About how she trained for 'Thugs Of Hindustan', she said that she tried to have explosive moments, as her workout sessions were primarily based on functional training, which included battle-ropes, tyre flips and burpees. Also, now and then we get to see how much she loves dancing when she puts up her dance videos on her Instagram profiles too.
Fatima Sana Shaikh's Diet
In the very same interaction with Mid-Day.com, she talked about how she transformed her diet from being a 2,500 calorie diet to 1100 only. She said she was on a calorie-restricted diet for TOH, as she gained a lot of weight after doing Dangal due to an 'Eating Disorder' which she developed after the film. But now she says that she is in a perfect space and does not feel the need to follow a diet plan. She only tries to ensure that she eats only a limited amount of carbohydrates every day. Fatima loves to eat meat, so she maintains a proper eating routine, which lets her have meat in both lunch and dinner.
About her eating habits, Fatima says she was someone who ate food from restaurants all the time, especially sweets and desserts. But now she has become a bit more responsible regarding her diet that when she craves for these artificial sweeteners, she chooses to have sweet fruits instead.
Read more articles on Exercise and Fitness