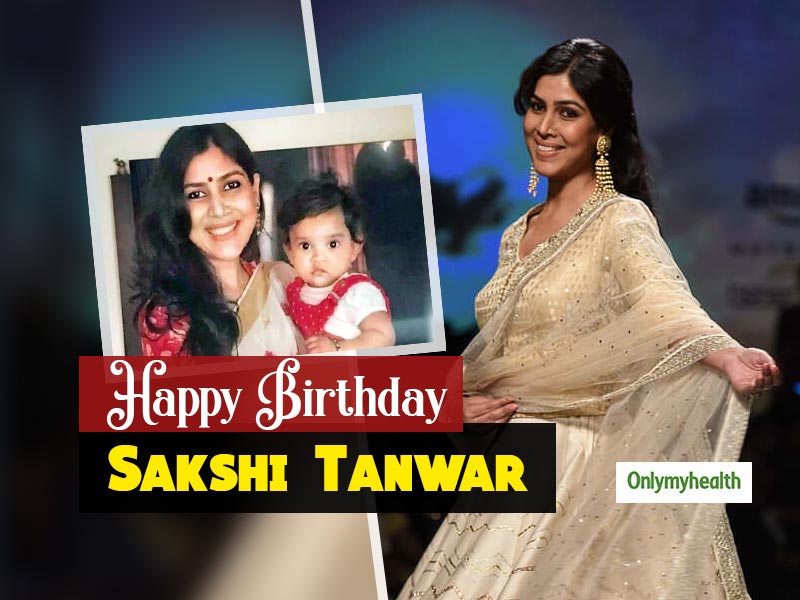 The ideal bahu and the queen of daily soaps, Sakshi Tanwar, will be turning 47 on January 12. The graceful actress had started her career with Doordarshan's show Allbela Sur Mela in1998. She knocked the doors of the small screen through her extremely famous daily soap, Kahani Ghar Ghar ki. She was portrayed as an ideal bahu named Parvati. Parvati was a very significant role in the context of Sakshi's acting career. The elegant lady had her roots in Alwar, Rajasthan. Though her academic upbringing was done in Delhi, she is a graduate of Lady Shri Ram College, the University of Delhi which is now known for sky-high cutoff percentages. Sakshi had begun her acting journey as an undergraduate where she was the president of her college's drama society. Though Sakshi was recognised for her small screen lead roles long back, she decided to debut on the big screen much later, in 2016 with Dangal.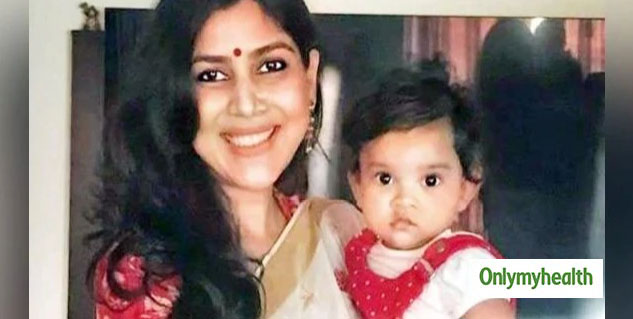 The Joys Of Motherhood
Sakshi had adopted a daughter in October last year and named her daughter Dityaa. Though Sakshi likes to remain guarded about her personal life, this time, she couldn't keep her joy away from her fans. Sakshi posted a picture of her daughter and said that Dityaa is the answer to all her prayers. Recently Sakshi and Dityaa were found enjoying with Ekta Kapoor and her son. On the one hand, where the kids were enjoying their playdate, these beautiful mothers were exchanging tips about motherhood and parenthood.
Also Read: Modern Parenting: Raise Your Kids Right By Following These Simple Tips By A Parenting Expert
Sakhi was asked about did she and Ekta ever get into the conversation related to kids? To which she replied in an interview, all the time. She said, "Ekta and I talk about our kids all the time, After Dityaa came into my life, we have so much to discuss upon." Sakshi told Mid Day that whenever Dityaa does something wrong, she smiles back with an adorable grin and no one can stop falling for that smile. She also said that Dityaa is a well-mannered kid and she knows how to behave in front of her Nani, the nanny, and Sakshi.
View this post on Instagram
Parenting tips for Adoptive parents, inspired by the amazing mommy Sakshi Tanwar:
1# Know the history of your child
People who are not adopting infants should look to know how the past life of their kid went. Was there anything tragic, if yes you'll have to handle your kids sensitively.
2# Talk to them
It is essential to erase the initial communication gap between you and your kid, this gap, if it is not filled at early stages, will always broaden up.
3# Know about their taste
Taste is often due to past experiences and genes. It is essential to realise the fact that every child is unique, and parents should embrace their child's uniqueness. Adapting your family could be a bit uneasy for your child. You have to make sure that your child feels comfortable with you.
View this post on Instagram
Also Read: Are You A Helicopter Parent? Here Are Some Signs Of Helicopter Parenting
4# Be-friend your kids
Kids are like raw clay. You have to mould them into the right shape. For this, you need to make your ambience familiar to them. It would help if you took them out, tell a fantastic story about your experiences in life.
Read more articles on Tips To Parents