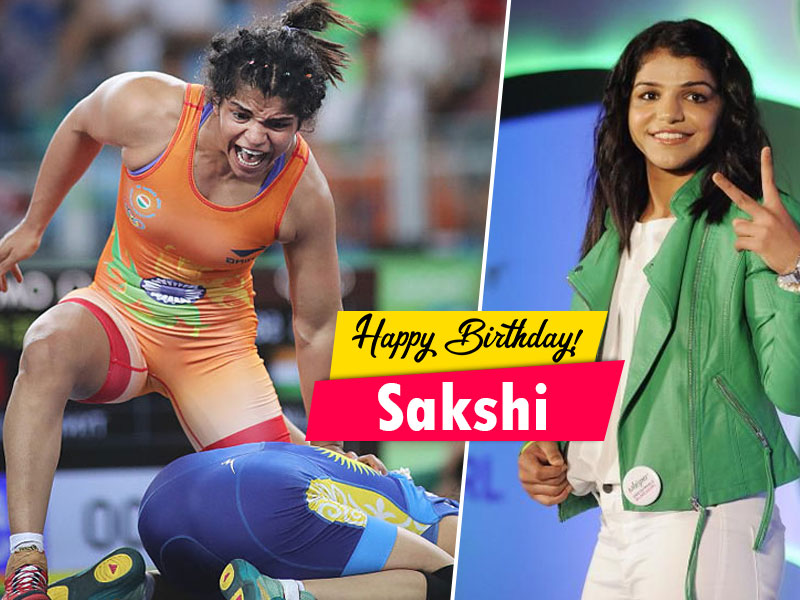 Indian Olympic medalist Sakshi Malik celebrates her birthday today (September 3). Busy preparing for the 2020 Olympics, she believes in keeping herself fit to excel in her passion
Olympic medalist Sakshi Malik turns 28-years-old today. In the 2016 Rio Olympics, Sakshi became the first Indian woman to win a medal in wrestling where she earned a bronze. She is now prepping for gold in the 2020 Tokyo Olympics. Being a wrestler, she knows that fitness is essential to achieve the best results in her passion. However, she also firmly believes that fitness is essential irrespective of gender and profession. Proper eating and exercise make a significant contribution in leading a healthy life. Revealing her fitness and diet mantras, Sakshi recently gave significant bits from her routine to GQ. Here's everything you need to know about her exercise and diet routine: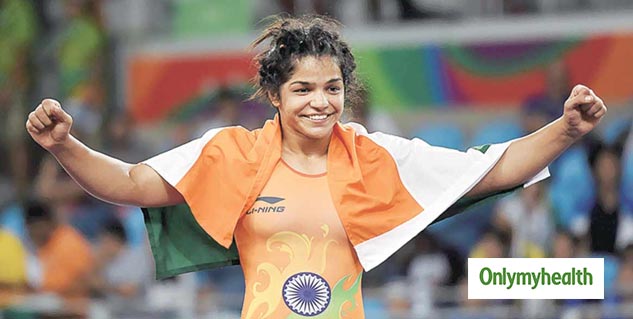 When questioned on how important it is for a wrestler to be fit, she said that fitness is the most important thing and it is impossible to perform if you are not in the right shape. She said, "Wrestling is extremely strenuous, which makes it important for us to have a strong body. While there is a need to work on the body's strength, I also like to work on my techniques. Apart from this, it is also important to work on your mental strength and discipline.:"
Sakshi Malik Workout
In her candid chat, she mentioned how she undergoes 12 different types of training sessions every week, twice in a day. Every day is a different schedule for her. One day is all about sweating it out in the gym, while the second day consists of power training for endurance. She added that she even does test matches for practice. Sunday is a rest day as that much is needed to recover from the wear and tear.
View this post on Instagram
Also Read: These 5 Sports Will Transform Your Body
Sakshi likes to practice with therabands, which helps her train for wrestling anytime, anywhere. Also, she loves to cycle in her free time, which helps her connect with nature and also work on her lower body strength. For weight training, she does believe in doing cardio exercises.
Sakshi Malik Diet
Olympic medalist Sakshi admits that she doesn't follow any severe diet. She avoids sugar and ghee from her diet when she feels she needs to focus on her weight. By doing this, Sakshi quickly loses 3-4 kilos. She visualizes what exactly she wants and works towards achieving her goals. As wrestling is all about maintaining physical fitness for the game, here are some takeaways from her diet plan:
Her monthly diet costs around 35,000-40,000, which has lots of nuts and cow milk included in the diet.
She goes for almonds, sprouts, milk, vegetables soybean, pulses, pomegranate, and plenty of non-vegetarian protein.
She loves kadhi rice and aloo paratha but owing to her game; she hardly gets a chance to eat it. She is mostly on a liquid, carb-free diet.
Also Read: P.V. Sindhu's Fitness And Diet Secrets Will Leave You Surprised
Get To Know Sakshi Malik
Sakshi Malik was born and raised in Mokhara village in Rohtak district, Haryana, an area where wrestling was not considered a sport for girls. The only thing expected from the girls of this region is to get married. However, Sakshi's parents were supportive of her daughter's aspirations to become a wrestler. In 2010, she won a bronze medal in 58 kg freestyle wrestling in the Junior World Championship.
Read more articles on Fitness and Exercise