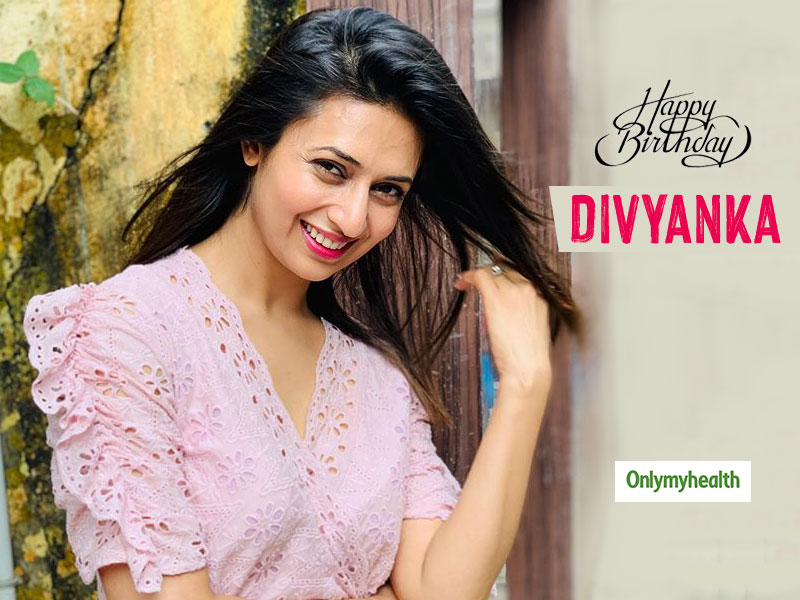 Happy Birthday Divyanka Tripathi Dahiya: If you are looking for an inspiration to lose weight, you must read her story.
From no intention of acting to being crowned as Miss Bhopal to becoming a household name with her television stint, Divyanka Tripathi Dahiya has come a long way.
Being a complete outsider with no reference in the industry, Divyanka carved her way and won the hearts of millions of people around the world. She is a positive soul with an enchanting personality and infectious smile which is why she has made only friends in the industry. The 'Ishima' of one of the longest-running shows of Indian Television recently underwent a drastic body transformation. Her husband Vivek Dahiya happens to be a fitness fanatic who inspired her to become a fitter version and here she is, smart and svelte.
If like us, you are also eager to know how she lost so much weight within a few months, read this article.
Divyanka Tripathi Diet Plan
As per Divyanka, she isn't a blessed soul. In her words, " I have to really really control my diet, I don't have a great metabolic rate. Carbs, Sugar and Rice are a complete no-no. As soon as I have them, I pop."
View this post on Instagram
Meanwhile, let us give you an overview of her diet:
Her morning begins with a glass of water. After which she prefers drinking green juice or green tea to detox her system.
Breakfast: Pancakes made with quinoa flour or almond flour topped with fresh fruits.
Lunch: Chapati wrap with healthy vegetable and cottage cheese stuffing.
Snacks: Oil-free vegetable cutlets with only green veggies. Alternatively, she eats cheese cubes in moderation.
Dinner: Vegetable soup with seasonal and green leafy vegetables.
Divyanka Tripathi Fitness and Exercise
Divyanka has a strict work schedule where her call timings for the shoot aren't defined. It changes which means that there is no particular workout time for her.
But fitness is important. She goes to the gym whenever she gets time even if it is early morning or late evening! Sometimes, she does a midnight workout session with husband Vivek Dahiya who is the biggest inspiration for her.
In an interview with an entertainment portal, Divyanka revealed that her husband, Vivek doesn't let her cheat even on her cheat days. He makes sure that she is following her diet and keeping up with the workout. Their couple workout videos on Instagram are motivating a lot of people out there who want to lose weight but fall short of time.
Also Read: 7 Fitness Beliefs That Are Actually Myths!
Her favorite workouts are cardio and weight training. While cardio helps her burn the calories, weight training tones the body.
Read more articles on Exercise & Fitness