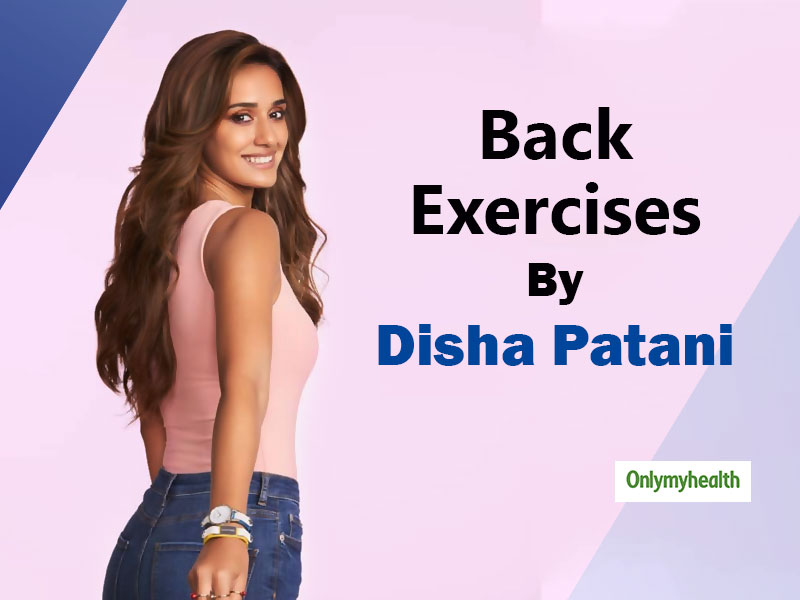 Disha Patani Gym Workout Video: Do you want to get fitness like your favourite celebrity? Nowadays, it's easy to adopt the fitness mantra of your favourite Bollywood stars and get a slim and fit body. Disha Patni is one such fitness freak in the list of all such actors. Recently, the MS Dhoni: The Untold Story actor shared a workout routine video in which she was seen strengthening her back (lower back) with exercise.
Fitness icon Disha Patni wrote on Instagram, "I am very happy and super excited to share my first exercise routine with you all. This video includes all exercises, which strengthens my back muscles". In the video, Disha Patni is doing pullover cable, close grip lat pulldown, seated cable row and high cable crunch exercise (in three sets). She does these exercises to strengthen every part of the back. Disha Patni likes to do heavy weight exercises and she does these exercises at least 10-12 times (sets).
Why is the exercise for the back important?
Back exercise is necessary for the muscles and the spine. If you do back exercise every day, then it's easy for you to complete your everyday tasks, ease back pain and strengthen your back muscles.
How is back exercise beneficial?
Pullover cable is considered beneficial for your upper back muscles and upper body.
The close grip lat pulldown helps to emphasize the centre of the back and strengthens the muscles. While close-grip is useful for increasing elbow speed.
Pulling exercises and sewed cable roe work on the back muscles and help strengthen your muscles and tone your body. Besides, it also works muscles and upper arm muscles.
Deadlifts help improve functional strength. If it is done correctly, it is a very good exercise to relieve back pain.
Standing cable pullovers help improve core strength in the back and chest.
Besides, high cable crunch helps increase the stamina, enabling you to do heavier weight exercises and longer exercises.
Read more on Exercise and Fitness