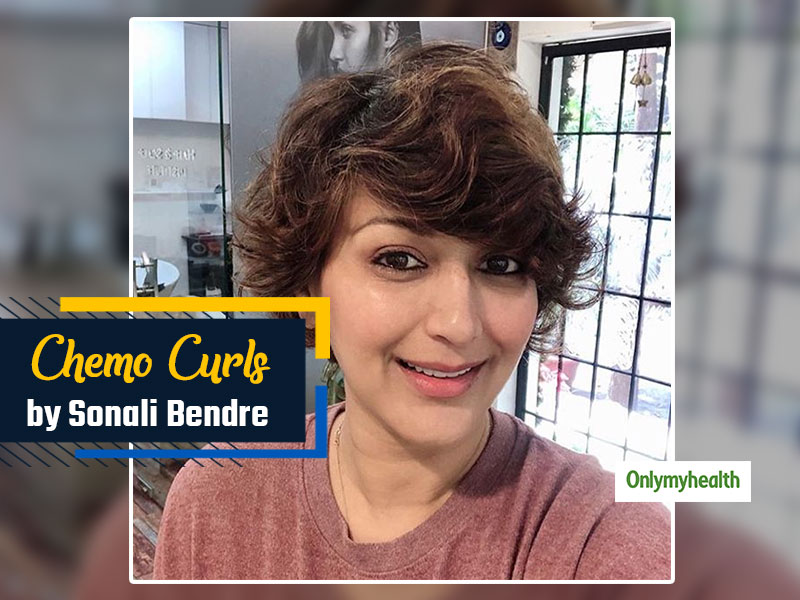 One of the best quotes on cancer is, "You are braver than you believe, stronger than you seem, smarter than you think, and twice as beautiful as you'd ever imagined." Cancer is a tough battle and sufferers are warriors. Those who pull through this phase have inspiring stories to tell and experiences to share with the world.
Sonali Bendre needs no introduction. In 2018, she got diagnosed with metastatic cancer for which she underwent a long treatment in the USA. Her painful journey from cancer diagnosis to coming back hale and hearty is really inspirational. Recently, Sonali was invited by Barkha Dutt on her show '#WeTheWomen' where she was joined by Tahira Kashyap and Lisa Ray who too are cancer survivors. The talk titled 'Woman Warriors. Never Say Die' was all about cancer and its after-effects. You can check the video here:
As we all know Cancer treatment isn't easy and it has its list of side-effects. While there are certain natural approaches to minimize chemotherapy side-effects but they might not work for every patient. Chemotherapy is said to be one of the most painful treatments ever in the history of medical science. The person has to undergo multiple sessions to completely get rid of cancer. During the conversation, Sonali Bendre explained about Chemo Curls that she got after treatment.
Also Read: List Of Anti-Cancer or Cancer Prevention Fruits That You Must Eat Daily
Chemotherapy and hair
It is known to one and all that chemotherapy causes hair loss but not many people know that it also affects hair regrowth. But the twist here is that the new hair is highly likely to be different from your original hair in terms of color and texture. In most of the cases, just like Sonali Bendre hair, cancer survivors get curly hair after treatment. These are termed as 'Chemo Curls'.
Chemo Curls
The drugs used during chemotherapy cannot differentiate between healthy cells and cancer cells and thus, it destroys all of them. This affects the hair regrowth process. Most of these drugs & medicines cause a rapid reduction of cancer cells. Since our hair cells grow rapidly, these too come under the scanner of chemotherapy drugs and get destroyed from the roots during the treatment. This affects their color and texture and which is why chemo curls occur. Though this isn't permanent and the locks may straighten with time.
Also Read: True Story Of A Breast Cancer Survivor
Hair Care Tips For Chemo Curls
Getting hair back after losing them to cancer is one of the best feelings in the world that only a cancer survivor can understand. Since these grow after chemotherapy, they need extra TLC. Here are some important tips that you must abide by:
It is better to use herbal, chemical-free or medicated hair care products suggested by your doctor.
If possible, try to not use any heat styling product on your hair for at least a few months. This may cause damage.
Brush your hair gently.
Don't get any hair treatment done until your hair grows by at least 3 inches.
Read More on Cancer