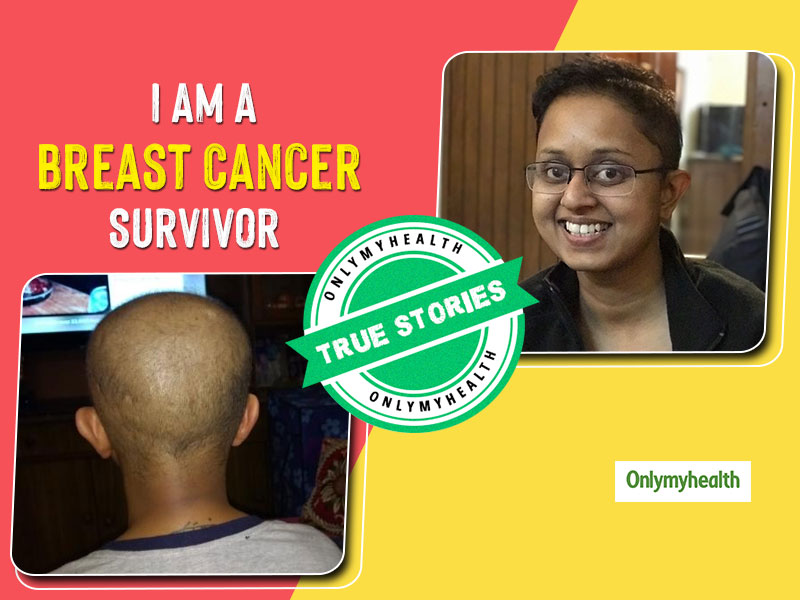 I was 28 years old, serving the nation as a young officer of Indian Air Force. It all started when I was away from my base station to another, for a month-long deputation. My schedule there was packed, so much so that I hardly got time to eat. And then slowly the signs, crept in, and I could feel something was not right. When I did eat, I felt a certain discomfort, which made me throw up immediately. But my work and schedule didn't give me time to ponder on a few vomits. A month passed, and I headed for a small break after a hectic training. It was three days of pure bliss with my sister and a childhood friend where I did forget that I had something important to do after going back home.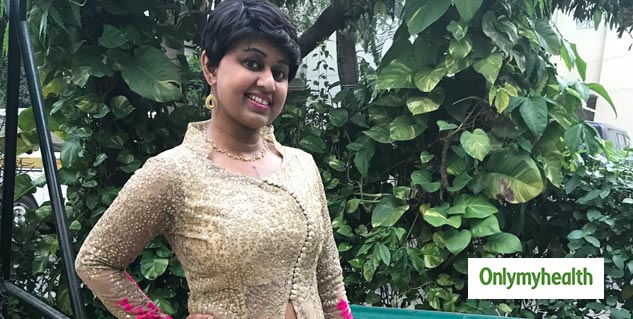 The Start Of My Journey
My vacation ended, and the very next day, I was meeting a doctor to know the reason behind my illness. Who knew that, that appointment would be a turning point in my life? The doctor could feel a lump in my breast in a breast examination. A lump- that could mean several things. It could just be a benign growth. I had to know. My roommate and I, rushed to a hospital for mammography, colour ultrasound, FNAC. And then, we waited for the reports.
The next day was a life-changer as that is when my reports declared that I had triple-negative breast cancer. Triple-negative breast cancer is cancer that tests negative for estrogen receptors, progesterone receptors, and excess HER2 protein. The big C. 'Why me? How can this happen? What did I do that I could have something this serious?' All sorts of questions were dropping like missiles in my brain. More than anything, I heart sank, thinking of my parents who still had to be told that their young daughter had been diagnosed with cancer.
The first call that I made was to my father, who is also a doctor. I broke the news and could only sense silence. For me, the most difficult part was to tell my family about my sufferings. I had rejoined duty and was alone back in Gujarat, but I could not stop thinking about my mother and sister. They were shattered, and here I was yearning for the warmth of my mother's hug. When this part was done, I immediately packed and left for my hometown, Delhi. The only thing I could say before I bid adieu to my friends and course-mates was, "Let's get myself fixed".
Also Read: Breast Cancer Symptoms Can Be Identified 5 Years Before It Actually Happens
Path to Recovery: A Breast Conservative Surgery
I was referred to RR - Research and Referral in Dhaula Kuan, New Delhi, which eventually became my home for months. They checked my previous FNAC slides and decided to go in for surgery the very next day. Everything happened suddenly- I flew down from miles away and felt like, landed directly on a hospital bed. I was emotionally heady on the day of the surgery. Happy in a way that I would be a stage closer to becoming cancer-free and scared, all at the same time. I was told that the doctors would decide if they can conserve the breast, during the surgery. Luckily, the lump in my left breast was contained in an egg-like structure. Finally, I had a breast conservative surgery where my breast was not removed. Also, 7 lymph nodes were removed to check if cancer had spread to lymph nodes or not. There is still a difference in the size of my breasts, but I take it as a memory of a life-changing experience.
I opened my eyes after the surgery and could see a bottle hanging from my left underarm. I was told that it was placed to drain out the blood of the lymph nodes that were removed. It was my 'arm candy' for the next week.
A month passed, and as I was approaching the time to start with chemotherapy, I was told that I would have to undergo surgery, again. However, this time, it was a much smaller surgery where my doctor insisted on getting a chemo port inserted in my chest, which would directly lead to the veins. This port was inserted towards the right breast. Here I was, ready to start with the second phase of my treatment.
Chemo drugs for breast cancer means your hormonal cycle going for a toss. I was called for a casual meeting, which had me with my father waiting for the doctor to arrive. Not an oncologist or surgeon this time, it was an IVF expert. The IVF expert told me that I would never be able to bear a child after undergoing chemotherapy. It was therefore suggested, that I freeze my eggs for a time when I may want to have children. I had tears in my eyes, but despite this revelation, right now all I could think of was getting cured of cancer. We decided against freezing the eggs and I said that I would like to concentrate on the current happenings.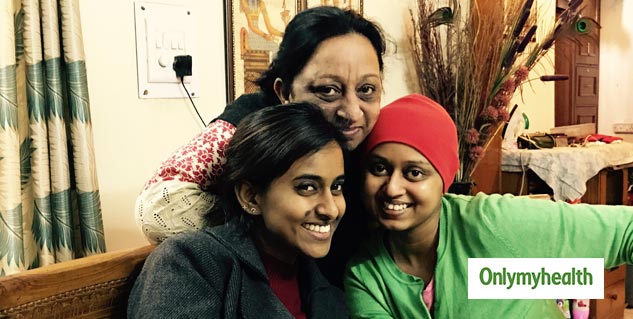 16 Chemo and 5 Weeks of Radiation
While I was recovering from my surgery, I was aware that I would be losing all my hair. And, mind it, I had spent a bomb on taming my mane with expensive treatments in the past. I decided to get my hair chopped to save myself from the horror of witnessing hair strands on my pillow (like I had seen in movies). I still remember how shocked that hairdresser was to cut my long hair to a 'boy cut'. Only when I told him that I was in 'Army', a term which is known to a layman, he started cutting my hair. And surprise, surprise! I loved my hair! And then came the day of my first chemo session.
I was scared. I entered the chemo room, which had 8 beds. The only thing that worried me was nausea. The medical assistant came and inserted an IV lead to my chemo port. It took four hours for the chemo to get over. Strangely, I felt normal. But all it took were 2 more sessions, and I started dreading these. My hair started falling. I had horrible nausea and was left with zero energy. I would lie down on my hospital bed, with tears rolling down, and could only feel helpless. What kept me going was the zeal to get rid of cancer and to lead a normal life again. After every chemo session, my face started to change. It became rounder. My skin started shining weirdly. I started looking like any other chemo patient as they say the face structure becomes pretty much similar to those undergoing chemotherapy. As I write all of this, I am only getting flashbacks of those hard times that I faced. But, more than anything, it was sheer dedication to get fit.
During this time, I was given several options to hide my bald head. But, to be honest, I was pretty comfortable in my skin. I still bought a wig to wear to functions as a very dear friend of mine was getting married at the same time. I loved how that wig looked on me but still liked flaunting my bald self to everyone. During this time, I sported all sorts of fancy beanie hats, scarves, etc. and looked at my fancy best. This was the time when my radiation started. My very first experience in that dungeon-like radiation room was scary. But, with my doctor's support and my family by my side, I could brave it all. This whole time, I was also reporting to work. As I said, I am a true-blue fauji and reported to my duties every day despite the pain. I was lucky to have very supportive seniors who helped me keep my mind off the treatment and the harrowing times by giving me work as per my health and strength.
Also Read: Breast Cancer Awareness: Vacuum-Assisted Breast Biopsy For Minimum Invasive Detection And Treatment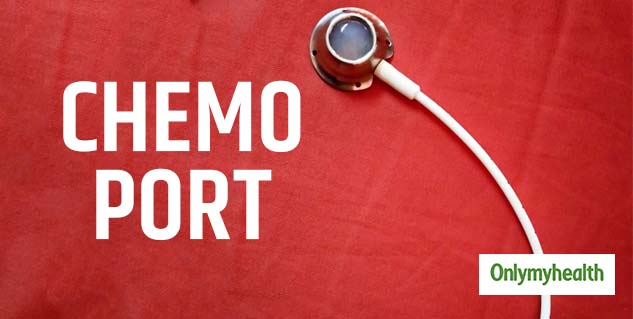 Diet During The Treatment
The most important is to have a balanced diet during cancer treatment. Before my chemo sessions started, I was given a list of things that were basically dos and don'ts for me to follow during this time. Some things that were recommended by the doctor were:
High protein diet
Boiled vegetables
Soups
Hard-shelled fruits
Lots of curd
Packed fruit juices
Coconut Water
I was told to stay away from raw and uncooked food. I was told to avoid salads, fresh fruit juices, red meat, etc. However, I was told to eat, and not starve, a proper diet is the only thing that can keep you going. Chemo drugs do suck out all the energy from your body. In my opinion as a cancer survivor, one should eat a proper home-cooked diet to recover faster and better.
Life Before And After The Treatment
Never smoked, drank moderately and a true-blue athlete – I did everything that was supposed to be done to stay healthy and fit. However, with the rising rate of cancer among young women, it was difficult to pinpoint what went wrong and where. The treatment was not easy; I lost my hair, I became a size 38 from 32, and if this was not enough, I was even diagnosed with thyroid. My treatment lasted a year and a half, and I underwent all sorts of emotions. I was cranky, I wanted to stay happy but never could get the courage as I was subjected to immense pain due to the medication and the treatment.
However, this episode did teach me that no matter what amount of precautions you take, somethings are out of our control. I am now a cancer survivor! Have braved the whole course of the treatment and have been declared cancer-free from all my doctors. Since then, I have been eating healthy, taking care of my hair, which I had completely lost, trying to get back in shape. But, the real victory in this whole episode was the courage I was able to gather to fight cancer. My only suggestion to all the young girls and the families undergoing such harrowing situations, stay together, stay focused and eat right! Beating Cancer is possible.
Read more articles on Cancer