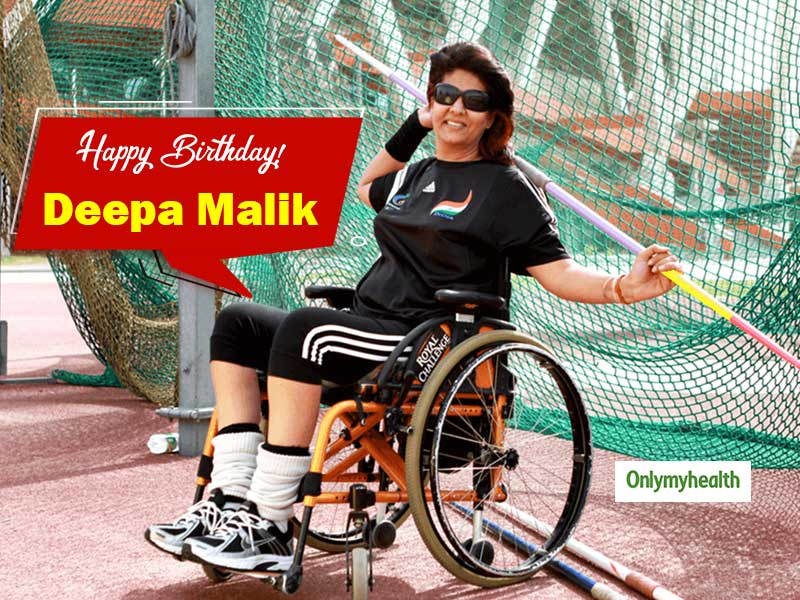 Diagnosed with a spinal tumour in 1999, numerous surgeries and even paralysis did not stop this lady from making it significant athletics
Deepa, who bravely underwent treatment for paralysis and spinal tumours; is on a mission - Ability Beyond Disability. She is an international athlete, with five prestigious titles to her name. The titles include the Padma Shri, Arjuna Award, President's National Role Model Award, Women Transforming India Award and the 'First Ladies Award'.
With 23 international medals and 68 national and state level medals, she has been listed as one of the world's 10 most inspiring female para-athletes by the International Paralympic Committee. She has been ranked as one of the top 10 Asian women leaders at the 2017 Great Asia Woman Achievers Awards 2017. As she celebrates her birthday on September 30, we bring you some remarkable achievements of this woman of steel.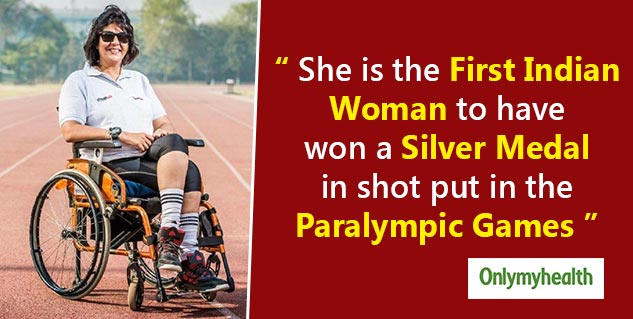 She Underwent 31 Operations
Deepa's body below the waist was paralysed. In 1999, she was diagnosed with a tumour in her spinal cord, which made walking a distant dream for her. Deepa had 31 operations for which 183 stitches approximately were placed between her waist and legs. Despite all of this, she was left paralysed. Since then, Deepa's support is her wheelchair. But this lady sure knows how to transform her weakness into the most significant achievement of her life.
At the time when Deepa was fighting this battle of her life, her husband, an Army man, was at the Kargil border fighting for the country. Deepa's fear blossomed into the stepping stone of her success when her husband told her that he would carry her in his arms throughout his life. All of this love and support from her family made Deepa the strong women she is today.
Also Read: Get Your Spine Treated Without Surgery
Tryst With Spinal Tumour
Born and raised in an Army family and also married into one, Deepa was a strong-hearted girl since her early days. She was treated for spinal tumour for 14 long years, where she had to undergo several surgeries. But what is a spinal tumour? Dr Poonam Sachdev explains, " Spinal cord tumour is a growth of cells in and around the spinal cord. The symptoms occur due to the disruption of nerve signals between the brain and the nerves around the tumour."
The symptoms differ from case to case, the tumour type and the location. Spinal cord tumours can be a result of the tumour spreading from other parts of the body. The Metastatic tumours grow rapidly, whereas the other progress slowly. Spinal cord tumours directly damage the nerves, often resulting in paralysis.
Also Read: Treat Spinal Injuries With Minimal Non-Invasive Surgery
Never Late To Start
At an age where people often start looking at retirement, she was beginning to make her presence. Deepa won her first medal (bronze) in the shot put in 2009. The very next year, she won gold medals in the shot put, discus throw and javelin in England. The same year, Deepa's stars were at the right place, where she won a bronze medal at the Para Asian Games in China. Deepa became the first Indian woman to win a bronze there. Deepa won a silver medal at the World Athletics Championships in 2011, and two bronze medals at the World Games in Sharjhan the same year. She even won two gold medals at the 2012 Malaysia Open Athletics Championships in javelin and discus throw. In 2014, she got gold in shotput at the China Open Athletics Championships in Beijing.
Despite using a wheelchair, she has reached greater heights without any support and help. She loves biking, makes sure she swims for strong arms and back. She even did a 1,700 km bike ride to 18,000 feet in sub-zero temperatures when with the Himalayan Motorsports Association. She loves travelling, and there is just no stopping to this woman who continues to conquer her dreams and make lives easier for others with a disability.
Read more articles on Miscellaneous