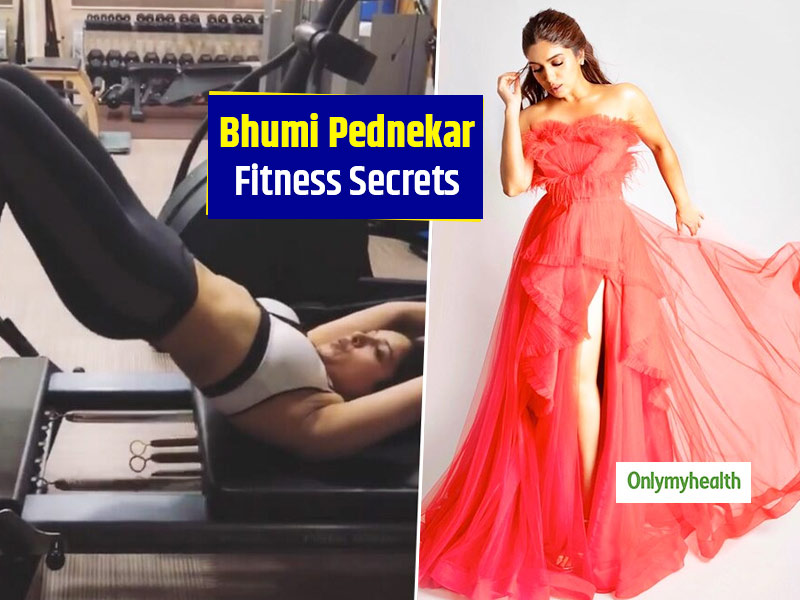 Stunned everyone with her inspiring weight loss journey post her debut film Dum Laga Ke Haisha, Bhumi Padnekar celebrates her birthday on July 18.
Happy Birthday Bhumi Pednekar: Actress Bhumi Pednekar has been appreciated a lot for her acting skills and tomorrow she will celebrate her 31st birthday (i.e. on July 18). Do you know that Bhumi is known for flaunting her curves and stunning looks? Bhumi Pednekar has over 2 million followers on Instagram, and she always encourages posts related to her health. Do you know how Bhumi Pednekar lost all the extra pounds? We all remember that she gained for her role of a plump Sandhya in the movie Dum Laga Ke Haisha (2015) and impressed her fans with her lean avatar. Do you know that she won all the debut awards for her Dum Laga Ke Haisha's role?
Moreover, Bhumi won our hearts with her inspirational weight-loss journey. At a tender age of eighteen, Ms Pednekar shocked her family with the choice of an unconventional debut decision and entering the world of movies. While girls of her age are cautious about their looks but being selected after a series of auditions, Bhumi was asked to put on about 20-25 kilos for the role. Bhumi gorged on high-calorie foods like dal makhani, butter chicken, Mughlai dishes, pizzas, paranthas and sweets, and weighed about eighty-six kilos (day in and day out), by the time the movie went on floors.
How Much Weight Did Bhumi Lose?
While her critics assumed Ms Pednekar would be type-casted as the 'chubby girl' and be offered similar roles, she chose a different way. She lost all those extra pounds she had gained. Moreover, do you know that by the time the movie was released, she had already lost ten kilos? In a matter of 4 months, she lost twenty-one kilos! With diet and a fantastic workout regime, and some tips from her mother, she got back into the best shape and has inspired us all to get fit. She took to Instagram to share her diet plan and fitness routine with all her followers that might encourage them too.
Also Read: Health Benefits of Garlic you Must Know
How Did Bhumi Pednekar WorkOut?
In one of her interviews, Ms Pednekar recalled she always had a healthy weight and height proportion. In one of her meetings, Bhumi shared that she had a lot of weight in her body to start doing high-intensity exercises. Therefore, with the help of her trainer, she planned to prepare her body and condition her joints for the intense workout slowly and steadily.
Also Read: Garlic Oil Is An Effective Home Remedy For Skin, Hair and Oral Problems
What Is Bhumi Pednekar's Diet Secret?
Healthy eating is part of a lifestyle, and Bhumi follows a healthy lifestyle to stay healthy. Do you know that it is an integral part of her healthy diet? In one of her interviews, Bhumi revealed her diet secrets. She begins her day by going for a run in the morning, playing badminton and walking, and she strictly follows her diet plan throughout the day.
In breakfast, she takes omelette, gluten-free bread and some dairy-free drinks like almond milk etc. She also consumes musli and milk for breakfast.
In lunch, she takes jowar bread and vegetables.
In the dinner, she takes chicken, grilled fish etc.
Conclusion: But apart from all this, there's an extraordinary thing about the birthday girl (Bhumi pednekar)! She does not cheat at all with her fitness routine and works hard to keep herself healthy and beautiful every day. Are you also troubled by weight gain? Follow these healthy lifestyle tips by Bhumi Pednekar and stay fit.
Read More Articles in Weight Management