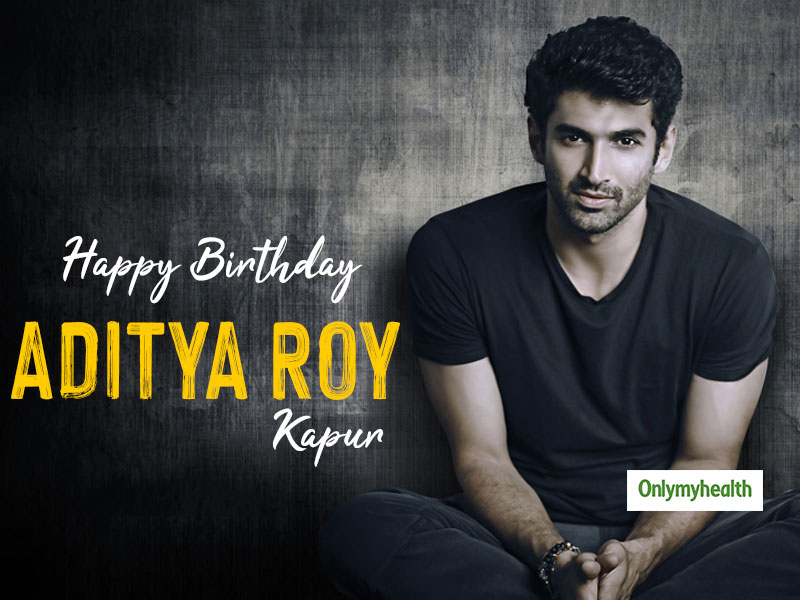 Aditya Roy Kapur's Birthday Special: Let's Uncover The Secrets Behind His Beautiful Body, Six-Pack Abs And Fitness.
It's the birthday of the Aashiqui 2 star! Yes, we are talking about the actor Aditya Roy Kapur, who began his Bollywood career with the film 'London Dreams', but got recognition from the movie 'Aashiqui 2'. Paired with Shraddha Kapur, in the second part of Aashiqui, Aditya Roy Kapur's acting skills were admired by the people. Moreover, the film proved to be a blockbuster for the year 2013. After this, Aditya was also adored in the movie Yeh Jawani Hai Deewani, Daawat-e-Ishq, Fitoor, Dear Zindagi and OK Jaanu. Apart from his acting, Aditya Roy Kapur is also known for his mesmerising looks and fit body. Would you believe that Aditya turned 34 today? Let us tell you the secret behind his incredible fitness.
View this post on Instagram
Aditya Roy Kapur: A foodie!
During many interviews, Aditya and his co-stars have stated his love for food. He likes to eat, even if he has to work a little harder in the gym. During the training of his film Fitoor, Aditya Roy Kapur reduced a lot. To get six-pack abs, he started eating small portions of food, six times a day, i.e. in every 2 hours.
Diet of Aditya Roy Kapur
Aditya is foodie, so he keeps craving a lot! During an interview, he told that fibre, carbs and water are the secrets behind his fitness. You must be aware of the fact that eating fibre-rich foods does not accumulate fat in the body and increases metabolism. Apart from this, drinking water throughout the day also keeps the body fit and does not let the fat freeze. But Aditya says that diet is not the only source for a fit body; it requires workouts too. According to Aditya, if you will be regular in practice, then you will see the results automatically.
Also Read: #MondayMotivation: Zumba Moves For Pregnant Women
Aditya Roy Kapur: Workout for fitness
Prashant Sawant, a former personal trainer of Aditya Roy Kapur, said that "it was complicated to bring Aditya Roy Kapur into the 'perfect body' shape during the training (exercise) of the film Fitoor". For this, Aditya used to work out for one and a half hours, four days a week. During this time, he used to do weight training, core strength training techniques, and cardio training to increase flexibility. According to sources, Aditya Roy Kapur worked hard for his muscular body and six-pack abs (in the film Fitoor) and lost about 20 kg. During a press conference, Aditya had told that it was not easy for him to get a perfect body (for the role of Fitoor). For this, he had reduced his diet (the food) and used to work out two twice a day.
Read more articles on Exercise Fitness