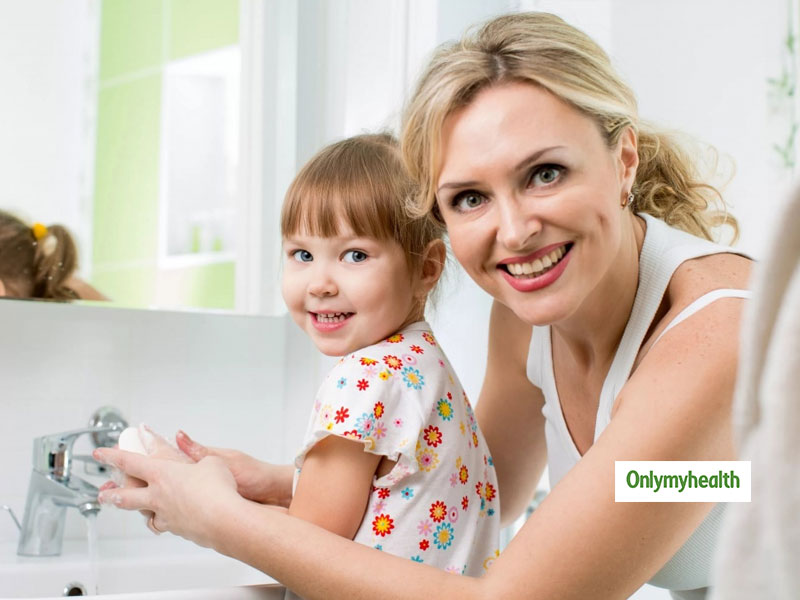 Incorporating hand washing habits in your kids right from the beginning is very important. This is an essential life lesson to make them understand the importance of health and hygiene. Teach them handwashing techniques, the importance of cleanliness, healthy hygiene practices, etc. as they become a little sensible and able to wash hands on their own. We know it might be difficult but not impossible. Kids love to play and teaching them with fun is the best way to induce good habits like handwashing. Here are some interesting ways to encourage this practice.
Buy soaps in cute shapes
Don't bring the usual boring rectangular soaps for your kids. They would use things that appeal to them and catches their vision. The market is flooded with cute-shaped soaps that you can get and place in your kid's bathroom. You can also give them a handwashing song to sing just to increase their interest in the activity. You can also make them use hand sanitizer.
Get a colorful Stool
Kids these days want to do everything on their own be it eating or handwashing. To help them reach the basin, get a stool that too bright-colored or animal-textured one. They will enjoy climbing on it and ultimately adopt handwashing habits.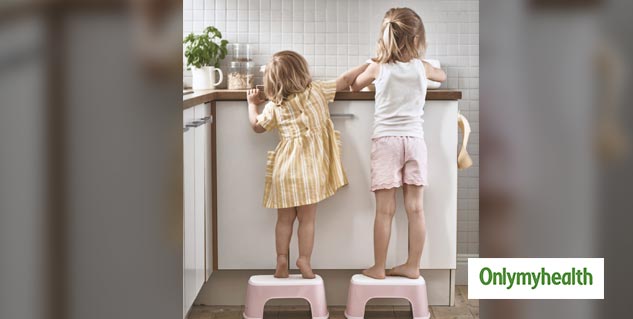 Get an automatic soap dispenser
Kids don't understand technology at a tender age, take advantage of that. Install an automatic soap dispenser in their bathroom and they'll love using it. But with that, you need to tell them not to use it unnecessarily. Washing hands is good but over-washing is bad.
Also Read: How To Make Hand Sanitizer At Home? Try This 3-Ingredient Remedy
Add a Timer
The important elements of handwashing are technique, timing and drying. Teach your kids the right mechanism of handwashing and also the minimum time to wash hands. It is advised to wash hands for about 20 seconds. Though this is quite a time for a kid, you can try different methods to distract them. Ask them to count along which would keep them engaged as they'll love this activity.
Dr. K K Aggarwal, Former National President of the Indian Medical Association told the right handwashing technique. He said, "wet your hands first and then make soap. Lather it up and scrub for at least 20 seconds cleaning all the parts of your hands. Wash it with regular water and dry them using a clean towel."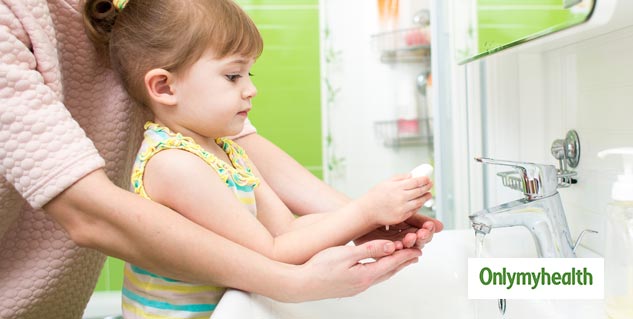 Present rewards
Children love gifts and rewards. This is probably the best way to promote good habits in them. Make a handwashing chart and note down the times when your baby washed hands on his own and offer rewards. He/she would make sure to not miss out on any reward.
Also Read: When to wash hands? Know do's and don'ts of hand washing
Foam it up
Kids love foams and bubbles. Get a soap that produces a lot of lather. They might even end up playing with it but instead of scolding them, make them understand how handwashing helps fight germs and when to wash their hands.
The fragrance of soap is important
The right and pleasant fragrance automatically increase the interest and motivation to wash hands, especially in children. Your kid would want to wash hands often just for the sake of the good smell of the soap.
Read more articles on Children's Health