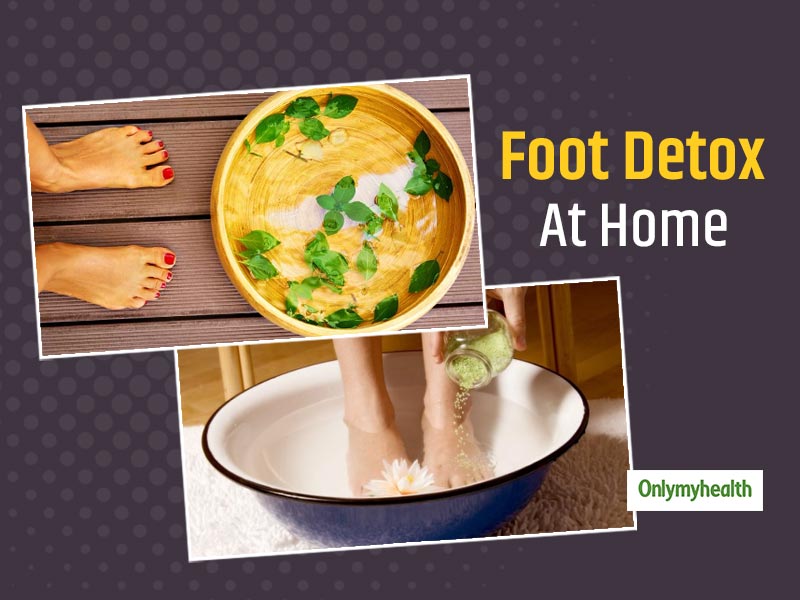 Lack of physical activities affect our body in many ways. Activeness is extremely important to keep the mind and body functioning. The days when you're not active, toxins start to accumulate inside your body. This is why when you rest for longer time, your body starts to ache at different areas. Also, lethargy, headache and stress are also experienced. People who do work from home are victimized the most by this owing to their bad posture and poor activity levels. Sometimes extreme fatigue, bad mood and foot pain can disturb your sleep, which contributes to increase your stress. In such a situation, it is important that you detox your body. There are innumerable full body detoxification benefits for your health and wellness. The best way to do that is a detoxification foot therapy. This relaxing foot detox would shed away your woes and cleanse your entire system.
How to do a foot detox?
Here are some easy and effective ways to do foot detox at home.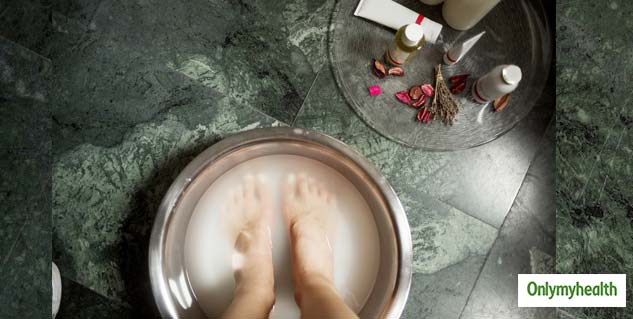 Detox your feet with apple cider vinegar
Apple cider vinegar is considered to be very beneficial for your health, skin and hair. This helps detox your feet. You can use apple cider vinegar as a foot bath detoxing.
For this, pour 1 cup of vinegar in a tub of hot water.
Now add 2 teaspoons of rock salt, 3-4 drops essential oil and soak the feet for 20-30 minutes.
Now clean the feet with towels and apply some cream or moisturizer.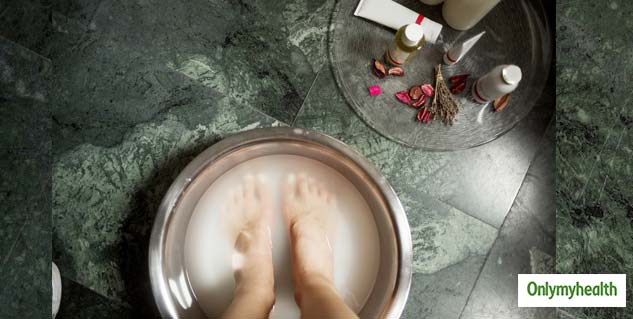 How does this work?
Submerging your feet in water softens the veins. Hot water is actually effective in reducing foot pain. In addition, warm water and apple cider vinegar foot bath increase blood circulation, increasing the amount of oxygen in the blood. It helps to relax muscles and get a good night's sleep. At the same time, rock salt helps in the treatment of pain. You can prepare your foot scrub for pedicure.
Lemon and Mustard Oil
Detoxing the feet helps in detoxing the entire body. Another easy and effective way to detox your feet is by using lemon juice, mustard oil, Himalayan salt and hot water.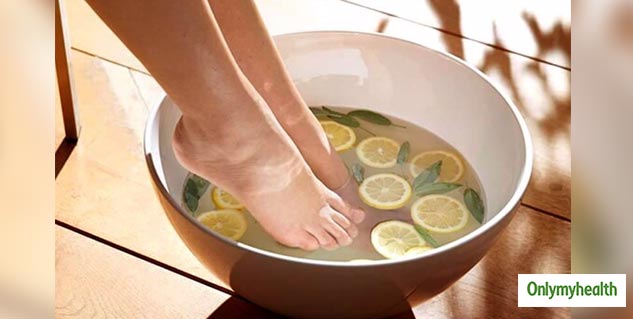 For this, massage your feet with oil, salt and lemon.
After massaging for 5 to 10 minutes, take hot water in a tub.
Now squeeze lemon juice in hot water, add a little rock salt or pink salt and baking soda and soak your feet for 20 minutes.
This will not only relax your feet but will also detox your body.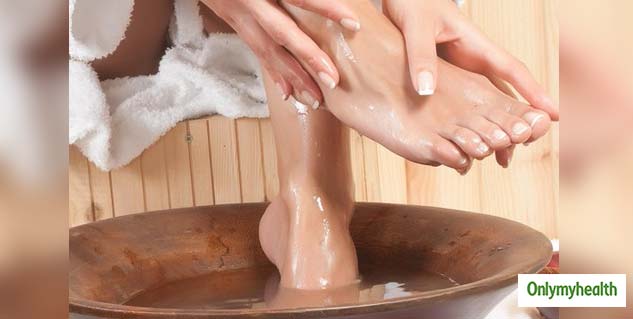 Why this works
Pink salt contains iron, iodine, sodium chloride and various other minerals. When we add salt to water, the minerals of salt dissolve in the water and these minerals enter our body through small pores present in our skin. Baking soda helps soften the skin and kill bacteria. This foot bath also helps in reducing your stress.
Does detoxing through your feet really work?
Some studies suggest that foot detox therapy does work. This procedure helps to release all the toxins from the body through feet. However, you must also consume a healthy diet for internal detoxification. Not only this eliminates toxins but also secures your health in many ways.
Read More in Mind and Body