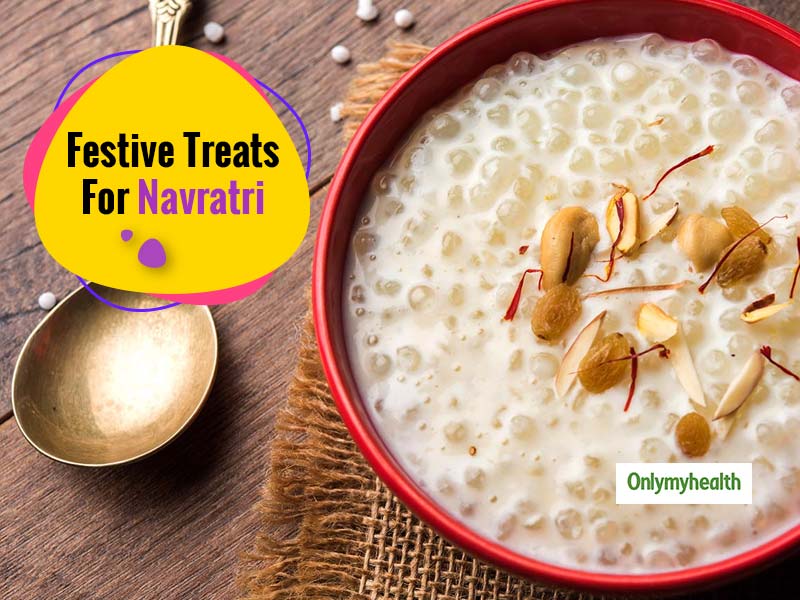 Navratri celebrations is an opportunity for most of us to consume sugary foods and high calorie preparations. However, one can also derive significant health benefits during this festivity, by choosing healthy food options and trying healthy-recipes. Resist the temptation for your own health, don't complicate it. Try some easy-to-prepare recipes to make your body mechanism afresh, sound and streamlined. Festive season does throw your routine off track with many gatherings and yummy food options around you. However, the most important thing here is to know what you are eating and how much are you munching. For you to eat without any guilt, it is important to look for healthier festive treats, which are not only tasty but equally healthy too.
Festive season is all about feasting and fasting with your loved ones. Mentioned below are 5 easy-to-prepare and healthy recipes that you can try during Navratri festivity:
Mixed Fruit Salad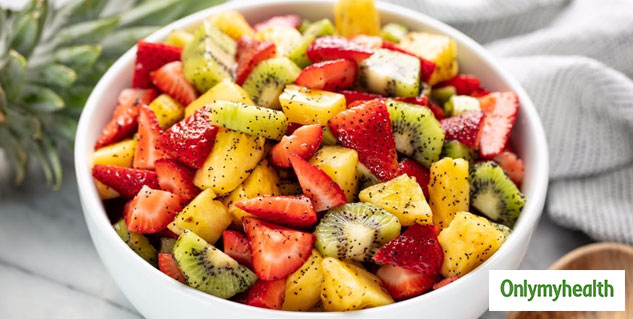 The low-calorie but an effective energiser can be tried during fast. Wash apple, banana, guava and papaya, thereafter cut these into small pieces. Add grapes and pomegranate later to the bowl. For spice taste, sprinkle chaat masala, black pepper and salt to the salad.
Also Read: These 3 dessert recipes are under 250 calories
Vegetable Raita
A dish, which goes well with all savoury treats, vegetable raita is refreshing and can also act as a palate cleanser. It is light and can be had freely in any quantity. For preparing vegetable raita, you need boiled, peeled and chopped potatoes and singharas. Among other requirements for raita are roasted peanuts, chopped coriander leaves, cumin powder, curd and sugar or salt. The first step in the recipe preparation is beating curd in a bowl. Thereafter, add cumin powder, salt/sugar and mix it. Add vegetables and peanuts. Sprinkle cumin power and coriander leaves over the preparation.
Kheer
Any festival is incomplete without sweet. One of the most famous sweet options is kheer. To make kheer, soak rice in water for the least of 2 hours. Thereafter, grind the rice into a paste after taking out the water. Turn on the burner for boiling skimmed milk under light flame. The next step in the preparation is addition of rice to milk. Untill consistency is achieved, stir the preparation. Turn the gas off; add cardamom powder and nuts to the preparation. Moreover, you have choice to eat kheer hot or have it after refrigeration.
Also Read: Easy Homemade Protein Shakes And Bars Recipes For You
Salad Recipe
Another common recipe during fasting is salad recipe. In addition to fruits like pineapple and apple, one can also use cheese, chestnuts, peanuts, tomatoes in the preparation. Sprinkle salt or sugar over it to even the taste. Alternatively, some other dressing can be tried with the recipe.
Apple Rabdi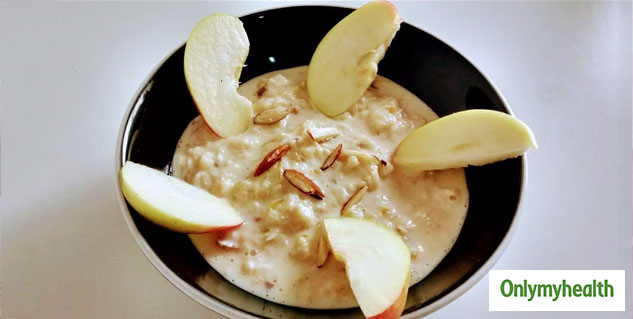 Innumerable benefits of apple are known to all. Apple is considered healthy option for one and all, which serves cancer patients, diabetics and weight loss enthusiasts. For the recipe preparation, all you need is a grated dessert apple, skimmed milk, cardamom powder, sugar, blanched almonds and pistachios. It is yummy, healthy and extremely difficult to resist.
Read more articles on Healthy Diet