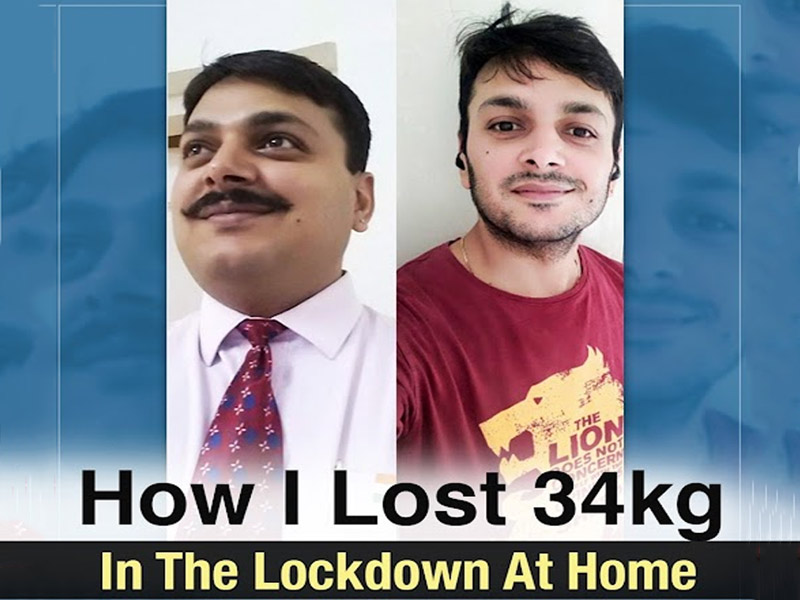 There are so many people around us who inspire us with their stories on an everyday basis. Where almost anyone can be a source of motivation for you and in a world we all are turning toward the motivational speakers in order to ignite that spark within ourselves to get going. When these people help us to motivate ourselves and move forward, do we ever bother to understand the struggle they have done and everything that they have gone through? Today we are going to talk about one such person Mr Yash Badal who is a Recovery coach, motivational speaker and a lifestyle and fitness trainer. One man and so many jobs, let us take a deep dive into this article to know more about Mr. Badal's journey from being an overweight person who was addicted to drugs and alcohol to helping others in fighting addiction and becoming fit.
Weighed 98 kgs back then
Talking about his body weight Yash says that a few years back in the line he used to weigh around 98 kgs. He says that the reason behind his increasing weight was the influence of drugs, alcohol and unhealthy lifestyle habits. Yash admits that along with substance abuse he was also in a habit of eating a one kg brick of ice cream each day all by himself along with non veg and fried food without bothering about what all this is going to do to his body.
Weight Gain and Breathing Difficulties
Increasing weight and substance abuse were not the only problems that Yash was facing. While remembering some past incidents he tells that there was a time when he even faced difficulty in breathing. Even the simple act of walking used to make Yash breathless at times. Not just this but even while sleeping he used to get up in the middle of the night due to this breathing difficulty. Anxiety and breathlessness became a part of his life. While tracing back to an incident Yash tells that back then his apartment used to be on the fifth floor. At times when there was a power cut and he was compelled to take the stairs to reach up to the fifth floor, it became so difficult for him that it used to take him more than an hour to reach his home.
Alsp Read: True Story: Diksha's Journey Of Struggling With Weight Issues To Winning The Title Of Miss Body Fit
While breathing difficulty was just a part of it, Yash Says that he was so scared at times that he thought that he might suffer a heart attack due to being overweight.
Mocking By Family & Friends
Where Yash was already battling his issue of obesity and breathlessness along with the fear of suffering a heart attack, people around him didn't stop mocking. It was till the time that he himself decided that losing weight is not something that he needs to do for the people around him or just because he is being made fun of for being overweight but for himself and to keep himself healthy and fit. As soon as this realisation and acceptance hit Yash, he started working upon losing his weight, controlling his food habits and took a step towards leading a healthy lifestyle.
Met an accident in the year 2014
Going down the memory lane and while tracing back his past, Yash tells that he met a severe accident in the year 2014 due to which he faced many injuries. The accident was so fatal that due to it his patella bone got fractured and his ligaments got damaged too. Doctors made a statement that you need to be very careful while walking. Walking became difficult and this statement made by his doctor got Yash into thinking that it would be a great event if he would be able to walk properly.
Started Brisk Walking in the Year 2017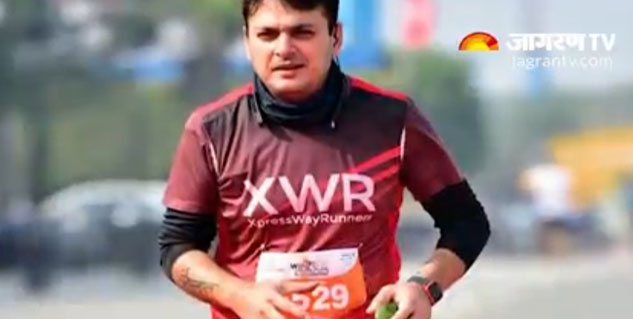 Also Read: Are Fat Burners Effective In The Long Run? Here Are Its Side Effects
Getting up and getting started after such a severe accident can be very difficult and requires a lot of support and courage. Yash says that he started walking in the year 2017-18 and started off with a brisk walk. After this he started participating in marathons which helped him in boosting up his confidence and made him believe in himself. After this marathon, Yash became passionate about making the act of running a part of his daily routine and practiced it everyday. He started running on a regular basis to improve his health and make himself fit and active.
Kickstarted the weightloss journey during the first lockdown
Yash started off working towards his health and fitness during the first lockdown, where he needs to starmade an affirmation that whatever he needs to do to make himself fit, needs to start at his home. At that point of time he just had two dumbbells that weighed 5 kgs each. Where going out was not an option due to lockdown restrictions and scenarios created due to the pandemic, Yash used to walk for about 8-10 kms daily that too inside his house. Apart from walking and weight lifting he also indulges himself in some other weight loss exercises.
Last meal is at 5:30-6:00 pm
Where running and exercising is not all, Yash also paid attention towards his eating habits and the kind of food he consumes. Yash says that it is important to look after what you are eating, how much you are eating and when you are eating in order to become fit and healthy. While describing his own diet Yash explains that usually he takes some kind of fruits in the morning and his lunch is usually light and consists of food items like khichdi and daliya. Another surprising thing about Yash's meal plan is that he takes his last meal at around 5:30-6:00 pm and does not consume anything after that.
He says that initially when he was doing so, it was really difficult for him to control his hunger pangs that he used to get in the middle of the night. He says that although it was very tough for his body to accept these new timings but he had to be strong as he knew that by eating something at that time he will be back to square one and all his hard work will go into vain.
People Get Inspired By My Journey
View this post on Instagram
An overall transformation which does not just include losing weight but also leaving back some bad habits and leading a healthy lifestyle is an inspiration for many people. Yash says that whenever he meets people he knew from years ago, actually gets surprised after looking at him and the transformation that he has gone through. Not just this but even when Yash puts his transformation pictures up on his social media handles he gets comments like is it the same person from a picture of father and son. These types of comments make Yash happy and gives a feeling of satisfaction that his hard work has finally paid off.