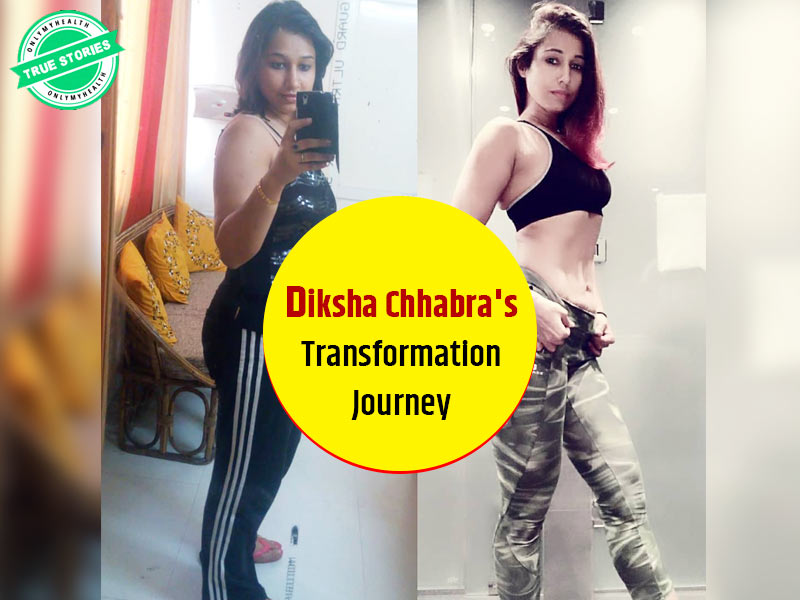 On a regular basis we come across the stories of various people who transform their lives and the lives of people around them either through their education, through social initiatives and even through their political ideologies. There is not just one way but many ways in which you can help people around you but for that you need to help yourself first. Today we are going to talk about the story of Diksha Chahhabra who is a 35 year old fitness trainer and is helping people by giving them some magical body transformations. An entrepreneur, an army wife and a mother to her 11 year old son, Diksha is a real inspiration for all the people out there. This story is a must read if you are someone who is battling with a disease, is fighting body image issues and or are anentrepreneurs who's stuck with the idea of stability. Get on this ride with us to learn about Diksha's amazing and inspiring fitness journey and how she is helping people in their transformation journey.
Was diagnosed with hypothyroidism in 2013
Dikhsha's interest and inclination towards exercise and fitness started with her own struggle way before and it turned into a profession. In 2013 Diksha was diagnosed with hypothyroidism when her doctors advised her to make some changes in her lifestyle and exercise to overcome the disease. She ignored it casually and relied upon medications for a time being as she was busy with her son and her mother in law who was struggling with cancer at that time.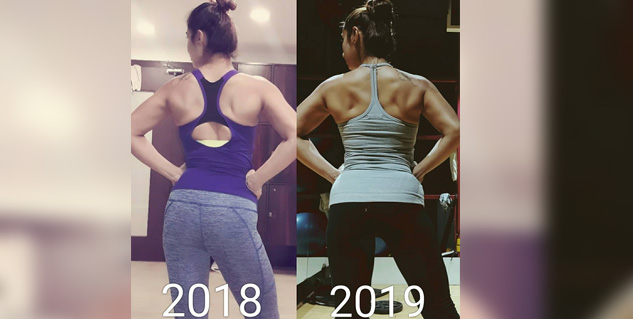 Also Read: Make These 5 Simple Lifestyle Swaps For PCOS Management
After a couple of years Diksha was diagnosed with PCOS (Polycystic Ovarian Syndrome) and some other deficiencies as well which was a result of her bad lifestyle habits. In order to overcome her condition and lose weight she started exercising and dieting and being a lay man practiced it till an extent where her health started deteriorating.
Started Learning about the right way of exercising
In the year 2016 when Diksha finally made a decision to come out of her bad lifestyle habits and work upon herself, she started it off with extreme exercising that led to her health deteriorating.
As this was a learning lesson for her, it also turned out to be a turning point in her life where she started reading and researching about the right way of exercising for the women who have been struggling with health issues like hers.
VIDEO: Know What Diksha Has To Share About Her Weight Loss Journey:
When she started connecting with people online through the means of social media, a circle of friends helped her to gather more knowledge about the field via reading recommendations, inspiring stories and other platforms as well.
The venture just started with an instagram post
When Diksha started her exploration on the ways which would help her to overcome her health and body issues she started posting about her own journey on her instagram handle. As she started exploring more and decided to work upon herself for the betterment of her health, she adapted it as a profession.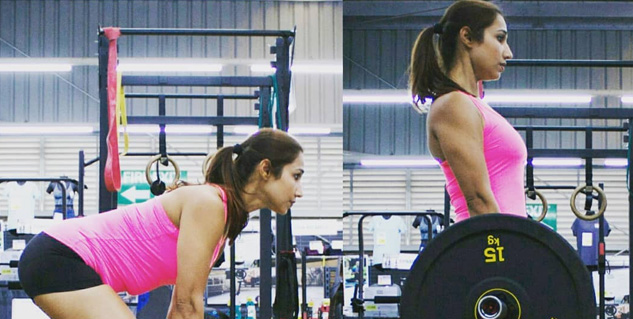 Also Read: Pilates Is Good For Athletes, Here Are Some Advanced Exercises To Practice
In the year 2017 she worked even harder on turning fitness into a profession and started doing certification courses on nutrition and personal training.
"Even my Friends are relatives we not very understanding"
Going through a transformation is not very easy and when it is something related to body image, people around you can be really cruel which makes one go through an emotional turmoil. Remembering about the roller coaster ride of emotions Diksha went through, she explains how her family members, relatives and even her best friend mocked her at various occasions for not being in shape without understanding the health issues she had been facing and the psychological trauma she was already going through.
View this post on Instagram
She explains that it didn't end there and even now when she is trying to provide people with her services and is trying to help them in their fitness journey through the means of social media, people still make some mean comments about her and it is impossible to fit into people's notion of a perfect body.
Transfers can be challenging but helps to explore more
Being an army officer's wife Diksha says that she needs to keep on moving and changing places every now and then and it hasn't been easy for her. According to her it feels like living life in a suitcase. As she shifted to Kashmir there was no internet over there and even if she was lucky enough to find some it was a very slow speed internet which made it harder to manage work.
She explains that when it comes to the professional front there are many limitations as she can not set up an office or a place for her venture as she needs to move every two years. There are many challenges and commitments that you have professionally and personally as well.
Read more articles in Exercise and Fitness