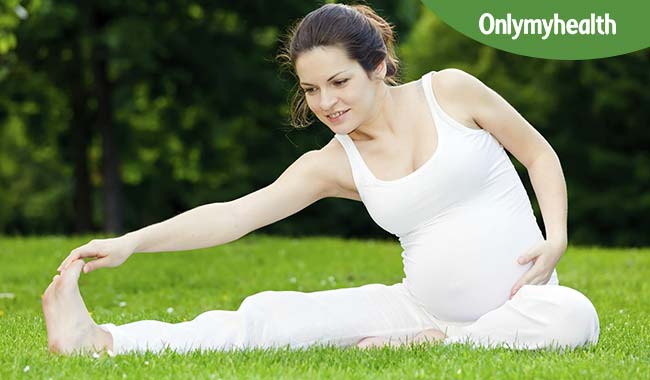 After having delivered your baby, the still large and fluffy stomach can puzzle and irritate you. While it is true that the tummy is only going to get flatter as the months pass by, but you still might be left with the fluffy look without proper exercise. That is why, in order to get back that flat stomach which you coveted before getting pregnant, some exercises that chisel your tummy into shape are handy.Know some post pregnancy exercises that are designed to help you get rid of the excess fat acquired from conception to labour.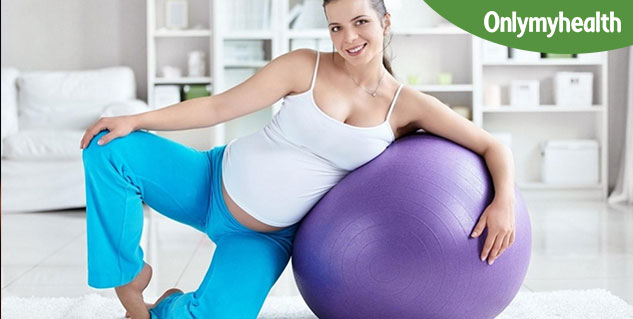 The Convenient Crunch
Lie on the floor keeping your knees bent and the feet firm on the floor. Put your hands to the side and just below your belly button. Press into the lower abdomen with two fingers of both the hands. Imitating a string pulling the belly button towards the floor, move your lower abdomen down towards the floor. Make sure that your pelvis is still. Raise your chest or hold the breath while performing this. As soon as you feel that your muscles are getting tight, stop drawing in the tummy. The abdominal muscles beneath the stomach should be tight but this movement does not need a lot of effort. Too much exertion while performing this exercise starts to affect the side abdominal muscles instead of the fat acquired after pregnancy. Stay at this position for 10 to 15 seconds with normal breathing. Repeat the exercise 10 times.
Read: 4 DIY Exercises to Flatten Stomach after Pregnancy
Scissor Kicks
Lie on the floor and place your hands beneath the buttocks while the back is pressed to the floor. Raise one of your legs around 10 inches from the ground and slowly place it back down. Raise the other leg while lowering the leg you raised first. Perform one set of 10 repetitions with each leg. Do 3 sets.
Pelvic Tilts
Lie on the floor and fold up your knees while the feet are on the floor. Gently raise your pelvis and hold for a while before lowering it back as gently to the ground. Keep your upper body on the floor during this movement. Perform 15 repetitions in one set and a total of 3 sets.
Read: 5 Steps to Get a Flat Tummy in 7 Days
Performing these exercises for flat tummy after childbirth also give other benefits to women. They are conducive to complete post pregnancy fitness. You can get rid of some niggling backaches or other pains that may have continued after delivery.
Read more articles on Pregnancy Exercises.
For more related articles, Download OnlymyHealth App.