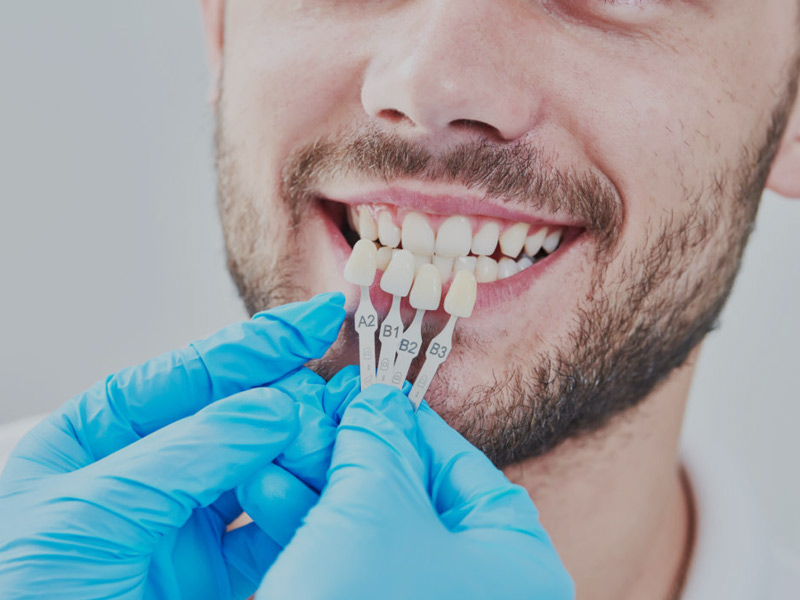 A thin porcelain piece that is used to recreate the natural look of a person's teeth and provides them resilience and strength. These veneers are thin covers that stick to your teeth to give it a more structured look. They are wefer like thin shells which are custom made to contour the teeth as they are bonded to the front of the teeth to modify its appearance by changing the length, color and size of the teeth.
Here we have listed everything you need to know about the veneers from its use to its types and the risks associated with it, in conversation with Dr. Karishma Vijan, Dental Surgeon, Quintessencesmiles.
View this post on Instagram
Why are they used in dentistry?
A less intrusive option to conventional braces and crowns veneers can also be used as a cosmetic solution for the correction of issues like chipping, discoloration, fractures and gap in between the teeth. Apart from this it can be to enhance the brightness of teeth and to provide them strength.
Veneers are used to fix the discoloration of teeth caused due to the use of excessive fluoride, root canal, resin filling, use of drugs and stains caused by tetracycline
These are also used to cover up and repair the broken or chipped teeth.
Veneers are also helpful in enhancing the appearance of teeth which have bulges and craters in them and helps in hiding their uneven, misaligned and irregular shape.
The other use of these thin porcelain shells is to close the gap between two teeth.
Types Of Veneers
Veneers come in two types based upon the material that it used to make them and hence understanding this classification is no rocket science. Let's get ahead and understand these types of veneers and which one is best suited for you.
Porcelain Veneers
Made in laboratories porcelain veneers are a bit similar to those fake nails and are meant in such a way that they are measured and cemented onto the surface of the tooth. The procedure of applying porcelain veneers takes two appointments to complete the procedure and after that it is cemented onto the tooth.
Composite Veneers
Manufactured right on the spot in the dentist's clinic these composite veneers are directly applied to the teeth and the best part about these veneers is that they can be applied in a single sitting and hence helps you to get a dazzling smile in no time.
Also Read: Make Use Of These 3 Kitchen Ingredients For Teeth Whitening Says This Expert
White type of veneers are best suited for you?
As now we have decoded what veneers are, their purposes and the two types that they come in, now it's time for some personalization and to understand which types of veneers out of these two are best suited for you. Although both of them help you to get an attractive and uniform smile while enhancing the shape and color of your teeth while preserving your healthy teeth, here you can choose the right kind of veneers depending upon what kind of benefits you are aiming to enjoy from them.
At one hand where the porcelain veneers are
Long lasting
Maintain their color for a longer period of time and
Are slightly translucent and hence give a more natural appearance to your teeth.
At the other hand the composite veneers are
Easy to repair
Less expensive and
Less time consuming
Side effects of using veneers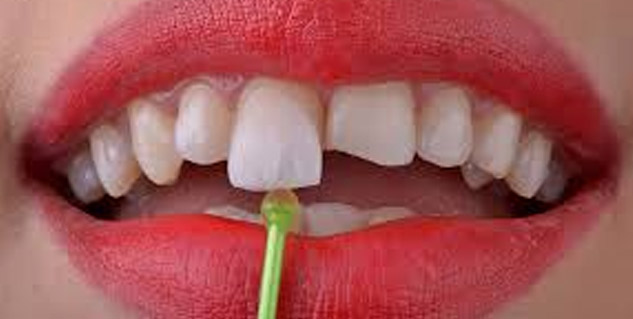 Also Read: 6 Tips To Take Care Of Your Teeth During Pandemic
Even the coin has two sides and there is something band in good and something good in bad so how can dental veneers be spared from this rule of nature.
Although this dental accessory helps you to achieve an even dazzling smile, it is surely not suited for people who are in love with their junk food and have unhealthy eating habits as this might result in decay, fracture and large dental fillings.
Veneers are not for people who have a habit of biting nails, pencils and other sharp objects as this can make the veneers fall.
As they do not match the exact color of your teeth and hence cannot be altered once placed leaving you with no option of teeth whitening in the near future.
Smile makes everything and everyone beautiful and it totally depends upon you how you like your smile and your teeth to look like. This was a brief from our side about all things good and bad about the veneers but in the end the decision is yours.
Read more articles on Miscellaneous