Don't we all aspire for that sparkling white smile and have actually tried to attain that through changing toothpastes, brushing vigorously, trying commercial teeth whitening products and what not. Having plaque or yellow teeth can actually be very embarrassing at times but you do not need to go overboard for that. Here are 3 kitchen ingredients that can naturally whiten your teeth suggested by Dr. Karishma Vijan, Dental Surgeon of Quintessence Smiles on her Instagram handle.
1# Strawberries
This delicious fruit would not just make your teeth appear whiter but can also help with various dental problems such as tooth decay, discoloration and plaque. Slightly tangy in taste, strawberries are rich in malic acid and have bleaching properties. Acidic strawberries have a pH level between 3 and 4 and hence can dissolve the superficial layers of your teeth making it appear white.
Here's how you can use strawberries to naturally whiten your teeth-
Ingredients
1 strawberry
½ teaspoon baking soda
Method
Crush the strawberry and mash it with the help of a fork.
Add baking soda to it and mix well.
Dip your brush in the mixture and brush your teeth.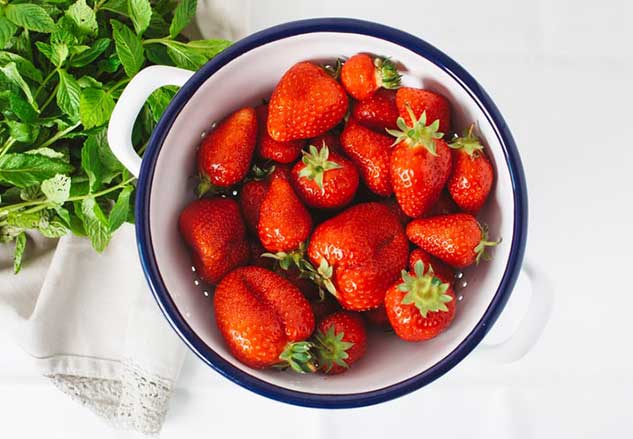 Also Read: 6 Tips To Take Care Of Your Teeth During Pandemic
2# Apples
You might have heard this saying in your school days that "An apple a day keeps the doctor away". Well Dr. Karishma Vijan suggests that along with keeping you healthy, apples can be used to naturally whiten your teeth as well. Rich in malic acid, Apples are natural stain removers as they are fibrous in nature and can make your teeth appear white by increasing saliva production which naturally cleans your teeth and helps to remove surface stains. As apples are crunchy to eat they also help in scrubbing your teeth and have an added benefit of killing those bacteria which cause bad breath.
Here's how you can use apples to naturally whiten your teeth-
Ingredients: 1 Apple
Method: Cut into slices and eat that fruit right away.
Also Read: Planning to Get Teeth Aligners? Do Not Fall For These Myths, Read Facts
3# Dairy products
Various dairy products such as milk, cheese and yoghurt consist of lactic acid and are rich in calcium. Consuming these foods washes away the stains from your teeth by promoting the production of saliva. Other than this they have protein and casein. As casein is a bleaching agent it helps to make your teeth appear whiter by eliminating the stains from the surface.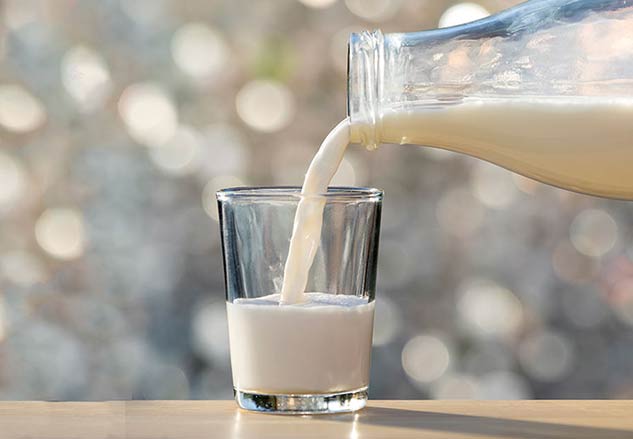 Here's how you can use dairy products to naturally whiten your teeth-
How To Use Cheese: Chewing on some cheese either in the form of a slice or cube can help you whiten your teeth.
How To Use Yoghurt: Consume a cup of yoghurt daily to make your teeth appear whiter. Although all the ingredients are natural and edible we would still advise you to check if you are allergic to any of the ingredients used.
(This article has been created on a post by Dr. Karishma Vijan, Dental Surgeon of Quintessence Smiles on her Instagram handle)
Read more articles on Home Remedies