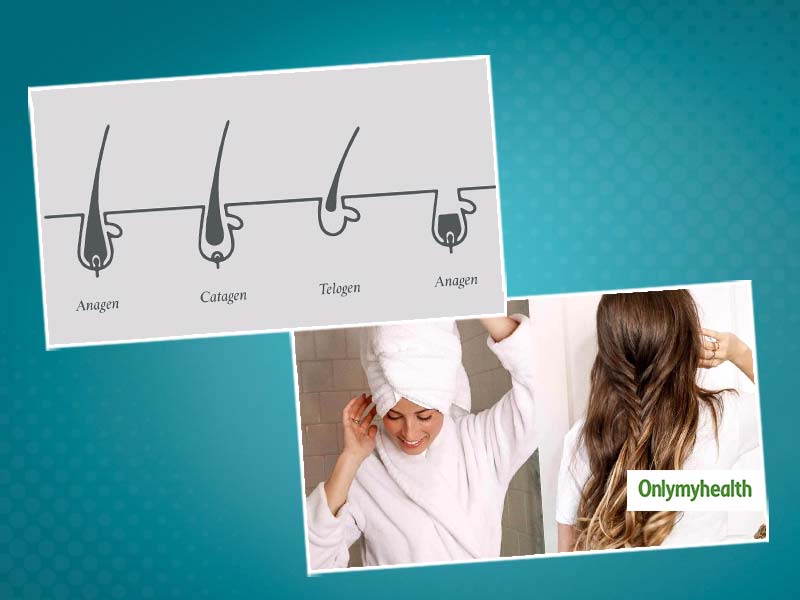 Did you know? The hair growth process tends to get affected due to the number of factors such as stress, age, diet, hormones, seasonal changes, and illness. Yes, you have heard us here! Here, we tell you about hair growth. Read on to know more about this... Are you aware? There are four different stages of hair growth. The anagen (also known as growing phase), is the one during which one's hair tends to increase. The catagen that is the regression phase is the one in which your hair follicles shrink and get detach from the skin. The resting phase or telogen is when the new hair begins to grow under the older, detached hairs. Furthermore, there is exogen, also called the shedding phase as the more grizzled hair falls out from one's scalp and gets replaced by the new hair. And each of these stages lasts for different periods.
Know about the factors that affect hair growth
A variety of factors can give a tough time to your hair. Hair loss is a common problem which men and women face regularly. The climatic change also impacts the hair growth process as the cold season can make one's hair more fragile and brittle. Faulty eating habits can take a toll on your hair, lack of sleep, hormonal changes, stress, or people who are genetically prone to hair loss can also face hair loss issues. Moreover, smoking is also associated with baldness and premature ageing.
Also Read: 5 Ways To Use Hibiscus For Growth and Nourishment Of Hair
This is how you can regrow hair
To regrow hair, you have to visit the doctor who will evaluate you, and based on it, and you will be prescribed a suitable solution. For example- if your hair fall is owing to nutritional deficiency, then you will be asked to consult an expert who will tell you what you should eat and what you should avoid. Or if you have alopecia, then the doctor will brief you about specific therapies like mesotherapy, topical sprays, or minoxidil which can be a boon for you as it can aid hair regrowth.
Also Read: DIY Garlic Shampoo: Make Your Anti-Hair Fall Shampoo At Home
Try QR 678 Neo Hair Fall And Hair Regrowth Therapy
Dr Debraj Shome, Cosmetic Surgeon & Director, The Esthetic Clinics says that "Moreover, QR 678 Neo Hair Fall And Hair Regrowth Therapy can also help do so. This revolutionary, patented therapy tends to work well in androgenetic alopecia or male pattern baldness and female pattern hair loss. This therapy curbs hair falls and increases the thickness and number and density of existing hair follicles, offering a more significant overage to the ones with alopecia. It doesn't have any side-effects and is a non-invasive, non-surgical, safer and affordable. The procedure will take 6-8 sessions, and the hair follicles which are dying or dead are revived with this therapy."
Take-home message: Hair transplant is invasive, and can create problems as well. After the hair is transplanted from the back of the scalp, the number of donor's hair is limited and even after the transplant, the recipient area can continue to develop boldness despite transplantation. Hence, opt for something non-morbid like QR 678 which is minimally invasive, as a first step.
Read more articles Hair Care